Here we are in the second week of April, when we should be giddy at the prospect of the 84th Masters from Augusta National.
The defending champ, the Tiger himself, looking to match Jack Nicklaus' record of six Augusta titles. Just like old times.
But rather than 'old', these times are unusual and unprecedented. The only thing we're giddy about right now is the hope of a daily power-walk around the block.
It emerged earlier this week that a revised Major tournament schedule would see the Masters – usually the first sign of spring – take place from November 12-15.
This target date has since been essentially confirmed, with the US Open pencilled in for mid-September, while the PGA Championships has been fixed for a provisional date in mid-August, occupying roughly the same spot in the calendar it did until 2018.
The Open Championship has fallen by the wayside. There will be no 2020 edition and Royal St George's will host instead in 2021.
All this means that the Masters, traditional the year's opening major, will complete a shortened major calendar.
This could be good news for a career Grand Slam-chasing Rory McIlroy.
The World No. 1 needs 'only' to add a Green Jacket to his closet to become the sixth player to win all four of golf's Major championships.
We're repeatedly told he doesn't putt well enough to triumph on Augusta's notoriously treacherous greens. But is this really the case?
When McIlroy pocketed the British Open at Royal Liverpool in 2014 – and followed it up with a second PGA Championship at Valhalla three weeks later – his eventual ascension to the throne as the latest Career Grand Slam king seemed inevitable.
Eventual success at Augusta was a given. Death, taxes, etc. But six Majorless McIlroy years later we have turned 180 degrees in the opposite direction.
Chatter around the water cooler now suggests the four-time Major winner may never walk down Magnolia Lane as Masters champ.
We're repeatedly told he doesn't putt well enough to triumph on Augusta's notoriously treacherous greens. But is this really the case?
McIlroy plays this golf course well. On his first visit to Augusta in 2009 – his first Major championship as a professional – he finished in a tie for 20th as Angel Cabrera took the title.
The following year, 2010, McIlroy would watch from the sidelines all weekend as Phil Mickelson –himself a mere US Open short of the career Grand Slam – took his third Green Jacket. It remains McIlroy's only missed cut at Augusta.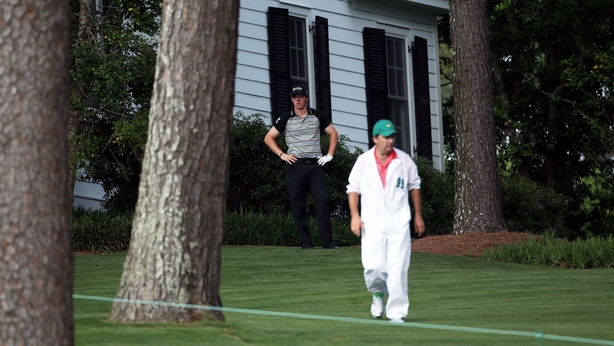 In nine Masters outings since, McIlroy finished tied for 40th once (2012) and never worse than tied 25th in every other year, including five straight top-10 finishes from 2014 to 2018.
There's no getting away from the fact McIlroy has had his Augusta nightmares. The final group on Sunday has not been his friend.
His high-profile collapse in the final round in 2011 had despairing fans watching through their fingers.
McIlroy began the final day four shots clear. Things quickly went south. Charl Schwartzel took the title. McIlroy took a tie for 15th.
His tied-fifth finish two years ago doesn't quite tell anything close to the full story either. Again, McIlroy went out last on Sunday, three shots behind playing partner and eventual champion Patrick Reed.
But the Co Down man never landed a glove on the controversial American who had Augusta members smiling through gritted teeth as he slipped on the prized green jacket.
On both occasions, McIlroy's driver deserted him long before the flat stick. In 2011, an unwelcome (is there any other kind?) case of the snap-hooks brought him to parts of the course television viewers had never seen before.
In 2018, playing with Reed, McIlroy made the unusual decision to try 'cut' the ball around a course that has always favoured a right-to-left ball flight. He spent most of his day in the right rough.
McIlroy has had his issues on the green throughout his career. No one would claim that putting is the strongest part of his game. But anyone with four majors on a CV that reads 'World No 1' at the very top of the page can hardly be considered a bad putter.
McIlroy has often putted excellently around Augusta – how else has he twice fired himself into a 'final pairing on Sunday' situation?
The traditional time slot for the opening major of the year certainly does a man in McIlroy's situation no favours.
Like Christmas, the lead-up to the Masters starts earlier every year.
And every year since 2015, McIlroy has had to spend weeks, even months, facing the question "is this the year, Rory?"
Rory has long been a journalist's dream – he dodges no topic and always says what's on his mind. Which, as much as people on the other side of the microphone appreciate it, might not always be the wisest course of action in his position.
For this reason, perhaps the crash-bang-wallop nature of the proposed Major season might serve the history-chasing Irishman well.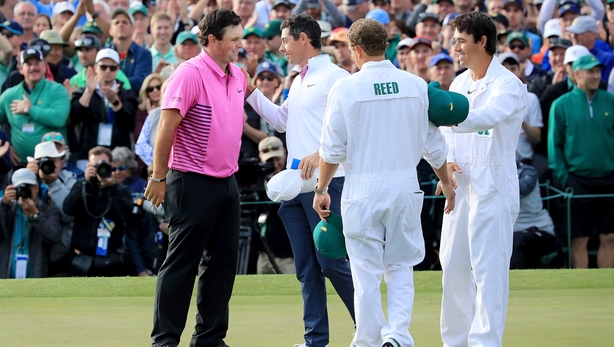 The build-up will inevitably be curtailed and, with 12 months' worth of worldwide sport crammed into half that time (if we're lucky), sports hacks and media outlets simply won't have as much time or opportunity to give Rory the old 'Is this your year?' routine.
McIlroy will likely arrive in Georgia on the back of a hectic schedule and, should he be lucky enough to be in fighting form, Augusta may well become a Winter Wonderland for the PGA Tour's reigning Player of the Year.
After last year's tie for 21st, McIlroy suggested he might need to take a different approach at Augusta next time around. Well, he's not going to get it much different than this!
His tame showing in the final round two years ago saw crestfallen McIlroy left with questions to answer regarding his pursuit of the Major full house.
A raw McIlroy searched for reasons immediately after his dismal 74 on the Sunday and wondered aloud if his issues were "more about mindset".
"It's hard to take any positives from it right now," he admitted at the time. "But at least I put myself in the position. That's all I wanted to do."
When pressed if he had what it takes to get the job done at Augusta, the man who has spent well over 100 weeks on top of the world rankings was in no doubt: "Oh yeah, 100%. I've played in two final groups in the last seven years, I've had five top-10s.
"I play this golf course well – I just haven't played it well enough at the right time."
As it happens, for the best player in the world, the "right time" to play Augusta National may well be this November.