With the Irish public being urged to maintain social distancing and self-isolate if required, we are increasingly looking for movies to watch, books to read and rooms to clean.
RTÉ Sport is speaking to our sports stars and asking how they're using their time and tweaking their training routines to stay fit and healthy.
Today, it's the turn of Irish professional golfer and Olympian Leona Maguire.
---
What's the first thing you do in the morning?
Take my two golden retrievers Sydney and Snoopy for a walk and collect the eggs from our hen house before breakfast.
What's your favourite exercise?
Power cleans, they're great for working lots of different muscle groups while generating explosive power.
Is there one particular skill you practice every day?
I always do lots of putting practice, especially focusing on my short putting from 3-10 feet.
Netflix and chill or a nice evening jog?
Netflix and chill. I am definitely more of an early bird, I usually wake up early and get my work done in the earlier part of the day to leave time to relax in the evening.
Name one book you want to read.
I got the trilogy of Aisling books by Emer McLysaght and Sarah Breen as a Christmas present and I am looking forward to getting a chance to read them now
On a scale on 1 to 10, how good are your DIY skills?
I would say about 4, I can manage the basics that need to be done but nothing fancy!
Do you have a favourite pre-training meal to help you through a tough session?
Kinetica Protein pancakes or I do love a good omelette
Name one movie you want to watch
I really like Billie Eilish's new song for the upcoming James Bond Movie, No Time to Die, so I will definitely go see that in the cinema when it is released.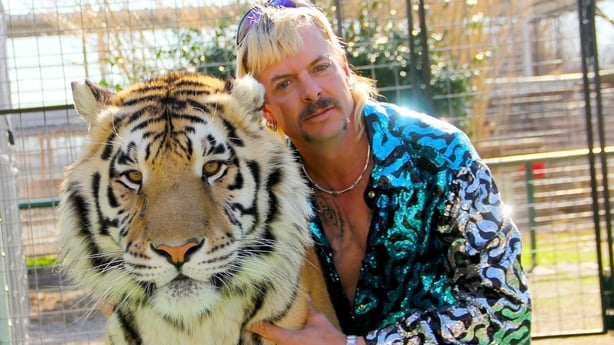 What's the best way to stave off boredom?
Board games, puzzles and card games with my family, it can get very competitive!
Have you any tips for training at home?
Make a routine or schedule for each day and try to stick to it. We all need to be creative right now and try to use everyday items from around the house to create workout exercises or golf drills.
Name one documentary you want to see
I am just finishing watching Tiger King on Netflix and I am looking forward to watching the ESPN documentary on Michael Jordan's career with the Chicago Bulls called 'The Last Dance'.
Have you discovered any new music or podcasts?
I really like listening to The Two Johnnies podcast, we all need a laugh, especially right now. I also enjoy Allistair McCaw's 'Champion Minded' series, they are great podcasts for athletes and coaches.
Is there one piece of housework you can no longer avoid?
I really need to declutter my wardrobe; I have been putting that off for way too long at this stage and it's the first time I've had to really unpack my suitcase properly and put clothes away in a while!
Favourite room of the house to spend time in?
The kitchen. I really like to cook and I'm using my free time to try some of the recipes I've been saving from Instagram.