Rory McIlroy admits he faces a "big ask" to achieve a career-first and reclaim the world number one spot from Brooks Koepka this week.
McIlroy can move back to the top of the standings for the first time since September 2015 by winning the Farmers Insurance Open, but the four-time major winner has never tasted victory in any of his season-opening events from 12 attempts.
"First week back out it's a big ask," McIlroy told Sky Sports
"I read a stat yesterday that I've never won in my first week back but I've had a few decent finishes so maybe this is the week where I can get myself over the line first week out.
"But if it doesn't happen this week I'll have chances mostly the rest of the season to get to number one so I'm not going to put that much pressure on myself this week to get it done."
The good news for McIlroy is that he is not exactly slow out of the blocks at the start of the year, the 30-year-old racking up four runners-up finishes, three thirds and a fifth in his former favourite season-opener in Abu Dhabi, along with a play-off loss in South Africa in 2017.
However, only a victory will do at Torrey Pines to replace the absent Koepka, who started his season with a tie for 34th in Abu Dhabi and is having a week off before competing in Saudi Arabia next week.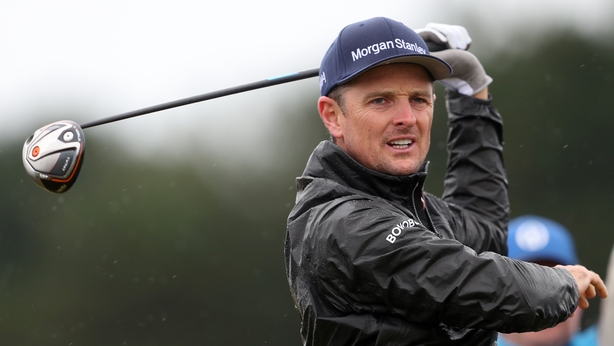 Justin Rose was world number one after winning the title 12 months ago but that proved to be his sole victory in 2019 and the Olympic champion has slipped to eighth in the rankings ahead of his defence.
"I got into bad habits last year," Rose admitted in a pre-tournament press conference. "I swung the club poorly. I took a month off after this tournament and that was essentially my off-season.
"I felt like the decision behind that was to be fresh for the majors. It just didn't play out very well, it didn't work out very well.
"So I was kind of learning on the fly last year about how to approach the new schedule and it just didn't work, and kind of paid for it a little bit I felt like all season long.
"Actually, I think it was a brilliant year the way I look back at it. My statistics ball striking wise dropped off, but I putted great.
"I competed well. I felt like I had a chance to win the US Open, I was in the second-to-last group in the Open Championship.
"Without having much game, I really felt like I competed well. I'm beginning to feel really comfortable with my game again. So if I can kind of keep that level of competitiveness going and just up a couple areas of my game, I should have another great year."