Graeme McDowell admitted that Pebble Beach played a little bit too long for his game at this year's US Open, but overall, the 2010 winner was very happy with his top-20 finish in California.
The returning champion eventually finished in a tie for 16th at the venue where the Portrush native won his first and only major, and ended up on three under for the championship, finishing ten shots behind winner Gary Woodland.
By his own admission, McDowell is very much in a rebuilding phase of his career, having dropped outside he world's top 250 over the last few years.
And all is certainly going to plan as the Ryder Cup star, got back to winning ways on the PGA Tour earlier this year, at the Corales Puntacana Resort & Club Championship and has moved back inside the world top 100 following a fine week at Pebble Beach.
Since winning in the Dominican Republic in March, McDowell has maintained his fine form, finishing in a tie for seventh at the Valero Texas Open and took a share of eighth place in Canada last week, which also secured his place at this year's Open.
The Open, of course, takes place in McDowell's home town of Portrush in July and the ten-time winner on the European Tour will be hoping to maintain that major momentum following good performances at his first two majors of the year.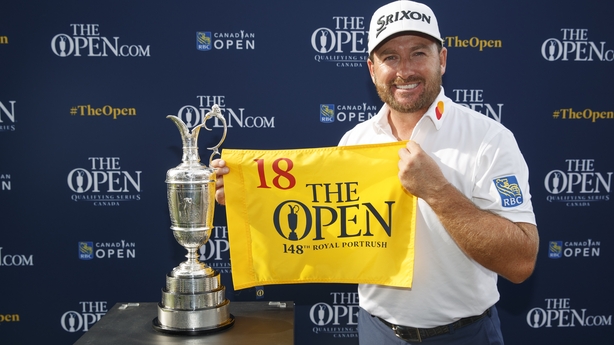 McDowell did not gain an invite to this year's Masters in April, but took a top-30 placing at the PGA Championship and a top twenty at the US Open, so no doubt a top ten finish, or better, will be in the mind ahead of his visit home for the final major of the year.
"I didn't have my best stuff today but I am really, really proud of myself the way I hung in there on the back nine," said McDowell, speaking to RTE Sport following his final round at Pebble Beach.
"The golf course was just a tad long for me this week to be honest. It was cold and there wasn't much run on the fairways, so it was no surprise to see the likes of [Gary] Woodland and [Brooks] Koepka up there this week.
"Because you really had to move it off the tee and it helped if you could get it further down the fairway and attack the greens with shorter irons."
"All in all, good progress, continue the rebuild with some good stuff this week, so I'm very happy."
"The rebuild is getting myself back up there in the world rankings," explained McDowell.
"I feel like I am 25 or 30 again, trying to get myself back to the top of the ladder, getting myself to where I am competitive every week.
"I have done it once and maybe didn't appreciate it, so the rebuild is getting myself back up there with the top players of the world, and I feel like I can be out there competing against them more often.
"When I was down there at 250, 270 in the world I appreciate what it was like to be top 100, top 20, it requires consistency, it requires great golf, so I am very proud with how I have ground the last six months especially.
"And just playing at the business end of these tournaments rubbing shoulders with the best players in the world, gives you confidence and momentum to kick on."
McDowell will now start planning for his European return and get his true links game back in tune as he gets ready for the Irish Open, the Scottish Open and the Open Championship.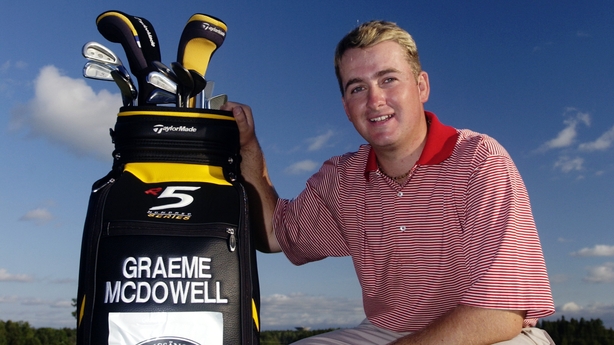 And the four-time PGA Tour winner admits that he is very excited to return to Lahinch for this year's Dubai Duty Free Irish Open, which takes place on the County Clare links on 3-7 July.
"I am looking forward to Lahinch and very excited to go back, I haven't been there in 20 years.
"I played the South of Ireland several times as an amateur and I won it in 2000.
"I like Lahinch, it's a great town, great people, good hospitality, the Guinness tastes pretty good down there, and it's a great golf course."
And then all roads lead to Portrush for the final major of the year, with a quick detour across the Irish Sea for the Scottish Open, and by that stage, McDowell expects his links game to be in rude health ahead of The Open.
"It goes without saying that I am looking forward to going home for The Open at Portrush.
"I am going to go there for a few days before the Irish [Open] and get my links groove going early, so by the time I get back to Portrush, I should know what I am doing."