There's a phrase you hear repeated by players, media and observers here that Pebble Beach is the 'St Andrews of America'.
It seems like a stretch of the imagination to wonder how a course that staged its first US Open only 47 years ago could stand up to such a comparison, but there is a ring of validity about it.
Both courses are by the sea or the ocean and at both St Andrews and Pebble, the length of the challenge is a relatively minor detail such are the complexities of their design and the influences of mother nature.
Both have also given us strong ball-striking champions like Jack Nicklaus and Tiger Woods while short-to-medium hitters like Zach Johnson (St Andrews 2015) and Graeme McDowell (Pebble Beach 2010) have prospered as well.
Those factors, though, pale in comparison to one major similarity.
St Andrews is the 'home of golf' and has a creaky old musty feeling about the course and the town that's not to be found anywhere else in the world while here at Pebble Beach, there's also a feeling of wonder about the place largely due to its tourist postcard location and the spectacular daunting nine holes that hug the shoreline cliffs.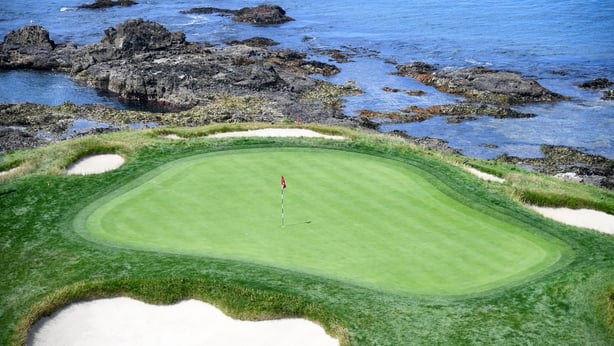 Pebble also has its own storied history, albeit relatively recent stuff like the famous Jack Nicklaus one-iron that hit the flag on the 17th in his 1972 US Open triumph, or the chip-in for birdie by Tom Watson on the same green in 1982 to effectively deny Nicklaus the title.
And the most important comparison of all is the fact that winning an Open at St Andrews is the pinnacle of achievement for many in the game while in the context of the US equivalent, the same can be said for Pebble Beach.
The last man to enjoy that feeling was Graeme McDowell in 2010 after a week when Pebble was set up as a survival test with borderline playable underfoot conditions.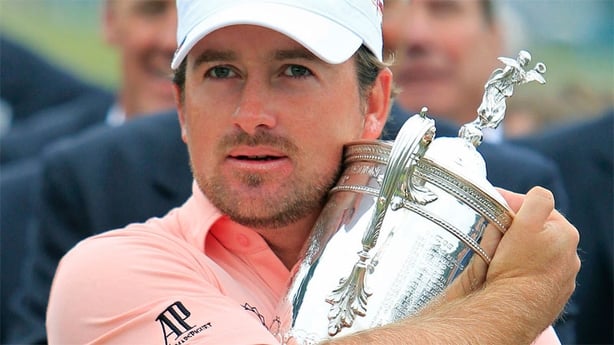 Judging by the course preparation on this occasion, it still has the look of an examination of mental fortitude and high skill but with significantly better putting surfaces.
The contenders are numerous, far more so than the 20 or 30 players who could have conceivably triumphed in the USPGA Championship in Bethpage a month ago. That was primarily a test of brute ball striking and a bit of skill, while this is a more nuanced test of nudging the ball into the right spots on the fairway so that an accurate approach shot can find the smallest greens in major championship golf.
In 2010, it yielded a contest for the title on the back nine that involved the big names like Tiger Woods, Ernie Els and Phil Mickelson but ultimately it would be the then World No 36  McDowell duelling it out with the  World No 391 French qualifier Gregory Havret who missed a 10 foot putt on the final green to finish one stroke back in outright second place.
Tiger Woods has probably earmarked this week as an even better chance of winning a major than the Masters
Expect another cast of contenders this week which could be just as random because with no great requirement for length off the tee here, this is a test of some skill and a lot of the mental resilience which sets a true champion apart.
That's why Tiger Woods has probably earmarked this week as an even better chance of winning a major than the Masters. He's a west coast boy at heart and two of his most iconic major victories happened in California, most notably here in 2000 when his 12-under par total blew away the field by a record 15 strokes.
Those were the days when Tiger was not only the consummate ball striker, he was also arguably the best putter under pressure that has ever been seen in the game. That week, on distinctly imperfect surfaces, he did not miss a putt under 10 feet.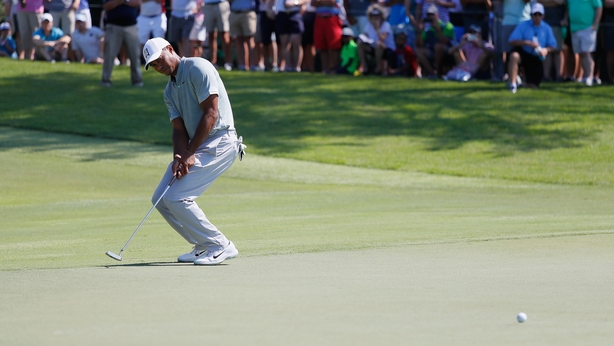 And this week, he's been drawing some comparisons to 2000 by saying that the length in his game that he's lost in the 19 years that have passed since that epic triumph, have been negated by the advances in technology so that in effect, he's still hitting the same clubs into these greens from the same spots on the fairway.
Pebble Beach holds few mysteries for him and as long as he brings the form he showed in the last two rounds at Memorial two weeks ago (70,67) he has a great chance this week.
But so too does World No 1 Brooks Koepka who is a big-time thoroughbred with four victories in his last eight major championship starts. It matters little that he was not a contender last week in the Canadian Open. He's proven that he doesn't change anything for weeks in the majors – he just arrives ready to play with a clear mind and a slow pulse.
Arguably an even stronger case can be made for World No 2 Dustin Johnson based on his record around Pebble Beach. He's won the AT &T Pro Am around here twice and famously led the 2010 US Open by three strokes entering the final round only to suffer a shocking collapse as he misfired his way to a closing 82.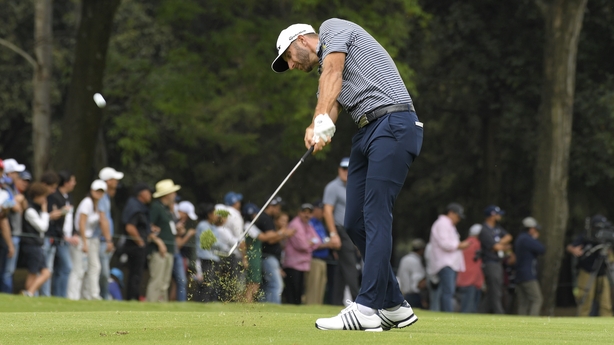 While it's telling to some extent that he has won only one major since then, it's probably significant that his victory was at Oakmont in 2016, widely regarded as the toughest venue on the US Open rota.
Rory McIlroy, now the number three ranked player in the world after his runaway Canadian Open victory last Sunday, has no great record around Pebble Beach, neither in the AT & T Pro Am or in the 2010 US Open, but found consistent form in 2019 which is a strong hand to take into any major.
Good cases can be made for some in-form challengers from outside the world's top 10 and among them are Shane Lowry and Graeme McDowell, both of whom have US Open pedigree.
McDowell's US Open triumph here in 2010 showed a particular liking for the mental fortitude challenge that this course requires if it dries out and the greens get bumpy, but if it remains in pristine condition, then maybe it will be Lowry who prospers as he did for three rounds in the 2016 US Open  at Oakmont where he eventually tied for second place.
With a weather forecast for cool conditions and little wind, Pebble might be vulnerable to low scoring but the consensus appears to be that by Sunday evening, any player under par figures won't be far away from the winning number.