He may not be talking openly about challenging for the US Open, but Shane Lowry admits he could not be in better form to mount a serious challenge at Pebble Beach.
Runner-up finisher to Rory McIlroy in Canada on Sunday, the Offaly man has enjoyed a superb 2019 and has now risen to 32nd in the latest world rankings.
He tasted victory in the Abu Dhabi HSBC Championship in January, tied for eighth at the PGA Championship and has reeled off seven straight rounds in the 60s heading into the latest major of the year.
Little wonder he told RTÉ Sport's Greg Allen that he is happy with his game ahead of the 119th US Open.
"Confidence is high, my form is great and hopefully I can bring it into this week," he said.
"It's the toughest game in the world when you're not going well, but it's the greatest game when you are going well."
Lowry's chipping has always been something of a strength, while the 32-year-old says that his putter has "behaved well" since Augusta. His game is in a good place, but one aspect jumps out.
There has not been too many meltdowns
"Every part of my game has been pretty consistent. When I have been missing greens, I have been getting them up and down and I've been chipping well.
"The one thing that has been really good for me this year is how good I have been mentally on the course.
"There has not been too many meltdowns, there's not been too many tantrums out there which is good. I just need to keep going like that and keep enjoying my golf.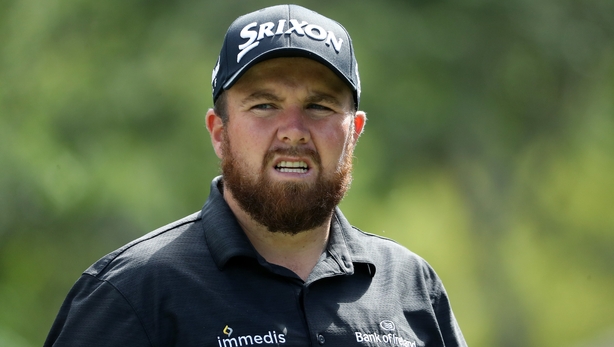 "I sat down with Bo [caddie Brian 'Bo' Martin] after I won in Abu Dhabi and we said we want to keep enjoy doing what we're doing, enjoy being together out there and let the good golf then take care of it after that."
Three years ago at Oakmont Country Club, Lowry held a four shot lead going into the final round, but three successive bogeys on the back nine scuppered his chance of a maiden major.
In spite of his form and renewed confidence, he isn't entertaining thoughts about getting his hands on the famous silverware just yet.
"I try not to think about stuff like that. Look at my career over the years, I know more than anyone that this game can jump up and bite you fairly quick when you least expect it.
"I'm going to try and ride the good form while I can because I have had plenty of bad stuff over the years so I will try and enjoy it while I can and keep it going
"It's a tough golf course. I'm going to prepare as best I can between now and Thursday and try to shoot the best score I can and see where that leaves me."