Over ten years have passed since Shane Lowry's remarkable victory at the Irish Open in rain-soaked Baltray, but it remains the achievement to stand out above all others.
The Offaly native was catapulted into spotlight when he sank the winning putt on the third extra play-off hole to claim the title.
His affable personality and clear ability have kept him front and centre for the last decade.
"It's nice to come back and relive what happened," he told RTÉ Sport's Greg Allen.
"I'm very lucky to have done that, it was a great kick start to my career, I'm just happy to be back in Baltray.
"I don't have many actual memories from the day other than the video footage that I see, it's funny like that, and obviously I was quite wet.
"I did what I did but sometimes I sit back and I think how did I do it? I don't understand how I did it to be honest, it was one of my greatest achievements if not my greatest achievement in golf, it will be something I will remember forever more.
"If you were to tell me that an amateur playing this year would do, it I wouldn't be betting on it.
"It's extraordinary some of the golf I played that week, it was some of the best golf I ever played, I was very fortunate to play and then to capitalise on it when I got the chance was even more special."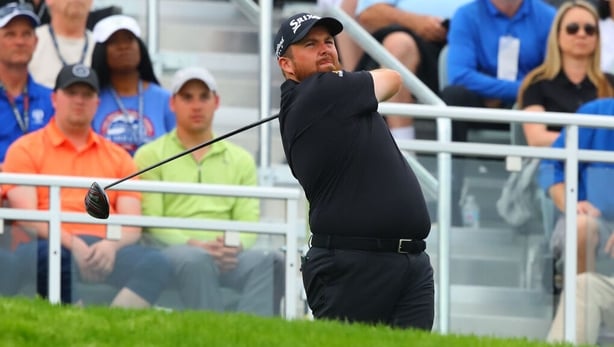 The 2019 Irish Open will take place at the County Clare Golf Club, Lahinch in July and Lowry will be there vying for the title.
As a Rolex Series event, the event hosted by Paul McGinley will feature a minimum prize fund of €6.25 million and will attract a world-class field.
"I don't have a great record around Lahinch and the south of Ireland, I think I got to the last-16 once. That was it.
"It's going to be a great Irish Open, I always find when we go to a small place for an Irish Open the whole community embraces it. They really try and make it as good as they can.
"It's going to be a fantastic event and i hope we get some event weather and the crowds come out."
Lowry produced a strong performance in the US PGA Championship that saw him climb six places in the latest world golf rankings. In January he won the Abu Dhabi Championship so positive signs are there.
"I'm fairly confident I feel like things are going well, I haven't necessarily been very consistent I've missed a few cut but when I've played well I've capitalised that's what has been nice about this year, to get a win first and foremost and for that to happen in such a big event was great.
"Then to go over to America and play some golf was nice as well. I'm looking forward to the next few weeks, there are a lot of big tournaments coming up for me as well."
Lowry admits though that he has some big decisions to make about his future.
"I think I need to manage my schedule better if I get my PGA Tour Card back this year, which I have a good chance of doing, I need to sit down and have a long hard think about what I'm going to do because I'm not sure playing both Tours is the way forward for me.
"I don't think I play enough events on either tour, I end up in no man's land playing 15 events in America and another ten or 15 in Europe, I don't think that works well for me.
"The schedule is a big thing, I think if I can get my schedule right which I have done this year I feel, and set my stalls out at the start of the year with the schedule I want to play and stick to that and see where it goes from there.
"I'll never not be a member of the European Tour but the focus may have to switch from one to another, my opinion would be that I'd have to really strongly think about not taking my PGA tour card, that would be in my thoughts.
"I want to play Ryder Cups and contend in Majors, if you play the European Tour from the Top 50 in the World I think you can play a good schedule for the whole year maybe that is something I should look at going forward."