After opening with a 75 that included seven bogeys, Shane Lowry admitted he "felt great" after responding with three superb rounds to finish tied for eigth at the US PGA Championship.
The Offaly man found the going tough at Bethpage on Thursday and finished the day at five-over par and battling to make the cut.
The 32-year-old however turned things around remarkably on the challenging course to card three rounds below par.
From seven bogeys on Thursday to three in total over his remaining rounds, Lowry said he was pleased with the recovery after the "write off" on day one.
"If you had told me at the start of the week I'd shoot three rounds under par around here I would have thought I'd have a chance to win," he told RTÉ Sport's Greg Allen.
"I'm very happy with my week. I felt like I played great, I was so in control in the last three days."
So what exactly was the change that saw Lowry power back up the leaderboard?
"I just found something on the range, I found a rhythm. It had nothing to do with my swing, it was a timing and rhythm thing."
After winning in Abu Dhabi and a top three finish at the RBC Heritage, Lowry has shown impressive form this year and with a strong driving game and nerveless putting on display in New York, will travel to the US Open full of confidence.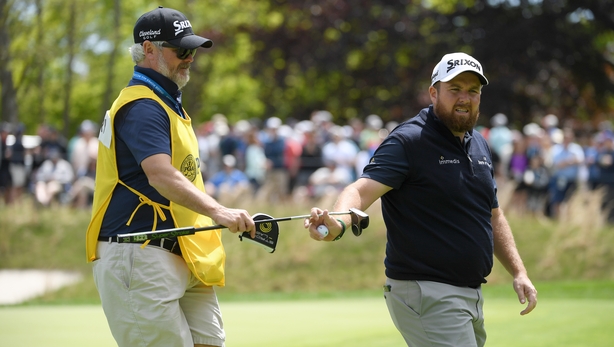 "The year is going along nicely so far. I feel like I am doing all the right things. I have my bag set up perfectly now. I feel like I can just go out and play and not worry about what I'm doing on the golf course.
"Every part of my game feels good at the minute."
Tied with Lowry for eighth was Rory McIlroy, who said he was proud of his performance after ending on a positive note at Bethpage.
McIlroy was heading for an early exit after dropping five shots in the first three holes of his second round to slump to seven over par, but fought back to make the cut with a shot to spare.
The 30-year-old then carded back-to-back rounds of 69 over the weekend to close in on a top-10 finish.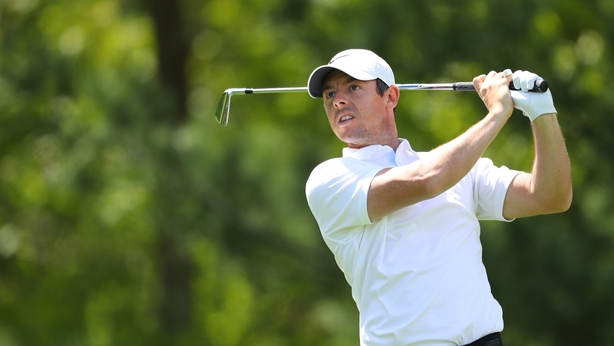 "I just need to play the first 27 holes better," McIlroy said. "I played the last 45 in six under par, which was good on a tough course on a tough weekend. It's really tough out there today, but I tried to the very end.
"I could have let my head go down in the middle of that second round and be home in Florida right now, but I wanted to be here for the weekend and I'm glad I could make the most of the opportunity I had to play the extra couple of days.
"Today it's so tough out there, I've moved up the leaderboard quite a lot, and my goal at the start of the day was to get into the top 10.
"It's a 72-hole golf tournament and you've got to try till the very end and I did that this week. You know, it wasn't good enough to be up there in contention, but I made improvements each and every day, which is a good thing."