Shane Lowry is delighted that Rory McIlroy has decided to represent Ireland at next year's Olympic Games and the Offaly man is hoping that he will be the man to partner the world number four in Tokyo.
Following the controversy surrounding the Rio Olympics, McIlroy outlined his intentions for Tokyo 2020 at his pre-PGA Championship press conference, where he said that he was excited about representing Ireland next year.
And Clara native Lowry believes that McIlroy's participation in the Green will be beneficial to both the game of golf and also for Team Ireland.
The Irish team at the Tokyo Games will consist of the two top-ranked players in the world standings, as of 22 June 2020, and while McIlroy, currently ranked inside the top five, is all-but guaranteed a place, Lowry is currently the next best-placed Irish golfer and favourite to secure that second spot.
Both McIlroy and Lowry opted out of the Rio Olympics, with the outbreak of the zika virus a major concern for both golfers, which left Padraig Harrington and Seamus Power to represent Ireland at the 2016 Games.
And while both Harrington and Power have shown good form on the PGA Tour in recent weeks, they currently sit at 240th and 266th respectively on the official world golf rankings.
Lowry is currently inside the top 50 at 45th place, and in fact, Graeme McDowell and Paul Dunne are the Offaly man's closest rivals for the second spot sitting in 120th and 154th respectively.
"I think it is great for golf and great for Team Ireland that he is playing, and I hope that I am his partner," said Lowry, speaking to RTE Sport ahead of the first major of the year.
"I'm a long way in the right direction of being his partner, I think I have a good few points on the board."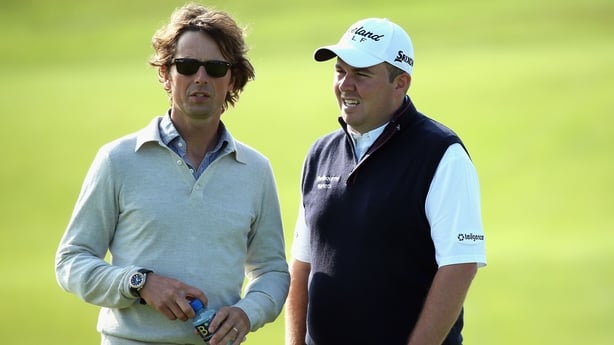 Lowry revealed that he has built up a very strong relationship with McIlroy over the last couple of years, helped by the fact that both players are based in Florida.
However, Lowry said that he had no influence in McIlroy's decision to opt for Ireland for the Tokyo tournament.
"He told me so I have known for a while. I've been around him a little bit down in Florida and my coach Neil [Manchip] is the team manager for the next Olympics so he has been talking to Neil about it.
"I definitively didn't try to encourage him or have a say in it at all. He is his own man and it is up to him.
"But we seem to have built up a nice relationship over the last couple of years and we played golf last Friday, myself, Rory and Neil."
Despite not taking the ticket for Rio in 2016, Lowry says that it still means a lot to represent his country, and enjoyed great times in the past representing Ireland in both his professional and amateur days.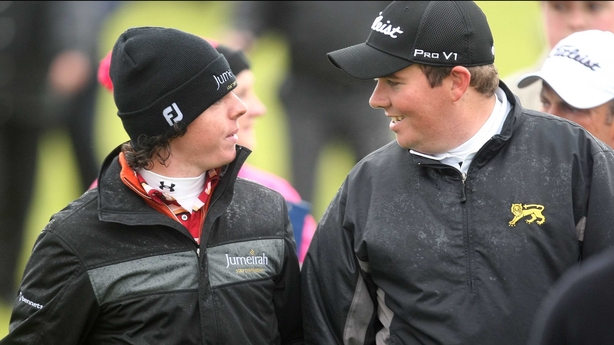 "Rory has had it difficult over the last number of years, trying to decide who to play for, and I don't envy him with any of those choices.
"I got a lot of stick about not playing in the last Olympics, but playing for Ireland means a whole lot to me.
"We played a lot growing up. We won the European Team Championships together and you never forget your amateur years, they were the best days of my life playing for Ireland.
"I have played a couple of times in the World Cup and I am really hoping that I can make the next Olympics and hopefully I can be Rory's partner."