An American journalist colleague in the Augusta National press room got pilloried on social media on Sunday night last for reservations he had expressed in a mildly provocative pre-Masters tweet that Tiger Woods appeared to be a bit too high in the betting.
I wasn't one throwing brickbats because, for what it was worth, I had largely agreed with him.
Now of course we have some 20-20 hindsight and it's easy to point out the signs that this Masters victory was no shock or surprise,
But until he actually achieved what he did on Sunday, it was equally easy to point out reasons why Tiger might not have won.
Take for example the Open Championship at Carnoustie last July when he had ascended into the lead at the mid-point of the final round only to double bogey the short and relatively easy par four 11th on the otherwise notoriously difficult Angus links.
Yes, he proved subsequently in September that he could win again in the Tour Championship but there was the counter argument that it was a field of only 30 players and that he was a totally busted flush the following week at the Ryder Cup.
As 2019 unfolded, his form had not improved measurably from the previous year but that notion did not take into account what he was really concentrating on before last Thursday which was the deadline he had set to put all the pieces together.
"I just want to keep building, keep getting more crisp," Woods explained after finishing tied for 20th place on his 2019 debut at the Farmers Insurance Open towards the end of January. "It's hard to peak for four major championships. It's not easy. I've only done it 14 times."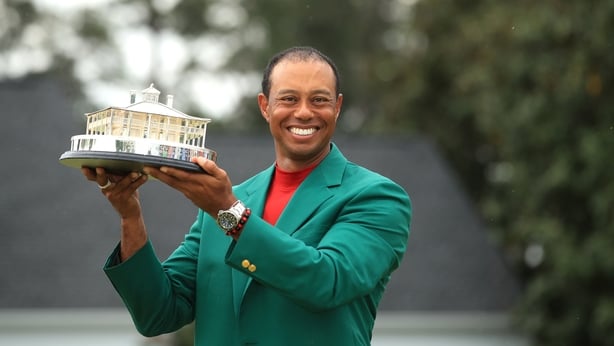 'Only' 14 times.
"It's really hard to have mind, body and soul come together at the same time," he concluded.
And therein lies the equation he solved last weekend. He knows the body isn't quite what it was.
"But I still have good hands – always had good hands", he said in Sunday's champions press conference.
And of course he always had a great head for the game but that part of his arsenal was arguably most open to scrutiny after enduring almost ten years of turmoil from scandals, a broken marriage and injuries not to mention months of mind-numbing repetitive exercises in physical rehabilitation.
And Tiger was keen to learn from his Carnoustie final round wobbles and he obviously did so by shooting a final round 64 three weeks later in the PGA Championship in St Louis to claim a share of second place.
That was followed in September by his Tour Championship success during which he completely outplayed Rory McIlroy in a final round head-to-head.
Again just last month, McIlroy was the victim for a full-on motivated Woods in the WGC World Matchplay Championship, so clearly, when the engine was running on a full tank of premium, he was completely tuned up.
So when it came to analysing his PGA Tour record of T-20, T-15 and T-10 in his first three starts to this year, the only analysis that ultimately mattered was the progression 'week-on-week' pointing towards peaking for the Masters.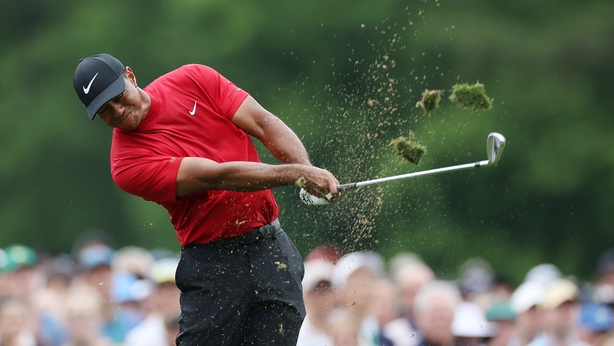 There was also the equipment issue. A year ago, in the weeks prior to the heading to Augusta, Woods had changed the irons in his bag and it took months for him to find the feel in his hands to match the relatively new swing dynamics he'd worked on since his back fusion surgery.
And it was his iron play over the four days of the Masters just past which stood out and shone most among the other solid aspects of his game.
So, 22 years after pulverising Augusta National and the rest of the field in the 1997 Masters, last Sunday he kept referring to just 'plodding on'.
That's not false modesty, it's his new weapon to compensate for a loss of power with the advancing years and a fused lower back.
The 'new' Tiger may not have the flair of the one who won 14 majors and spent more than a decade on top of the world rankings, but he's found a new gearbox to match his re-conditioned engine. It may not have the same zip as the old one, nor rev as highly, but it might be as reliable.
The question now is though, how many more majors can he win? Or was last Sunday a momentous 'one-off' to show his kids that those pictures on the wall at home of all those glories before they were born, were really of the doting father who pays as much attention to his 'dad' duties as he does to golf practice.
In any case, whatever future major-winning credentials he has are going to be tested very soon at the familiar USPGA Championship venue next month at Bethpage Black in New York, the scene of his 2002 US Open triumph.
14 years after his last Masters victory, Tiger's roar returns to Augusta. pic.twitter.com/AwFWljGPDL

— Masters Tournament (@TheMasters) April 15, 2019
And then, of course, there's the return to Pebble Beach in June for the US Open, the venue for the greatest domination of his peers in his career - the 15 stroke demolition of the field in the 2000 US Open.
Given what he's achieved there, his performance will tell us a lot about the second coming of Tiger and whether he can seriously approach the major championship record of 18 owned by Jack Nicklaus who commented with a chuckle on the Golf Channel on Sunday night that he was 'quaking in his boots'.
But that's really not the point, certainly not yet in spite of Ricky Fowler prognosticating that Tiger's 15th major victory could be harder to achieve than his 18th given the events in his life since 2008.
But what is worth remembering is where Tiger has come from to get to this point.
Two years ago, he had to take nerve-blocking painkillers so he could attend the Champions Dinner in Augusta and when you go back to his 'gravy' comments at a press conference at the 2015 Hero World Challenge, there's a sense of how completely extraordinary his achievement was last Sunday.
That was where a still 39 year-old Woods, who wasn't fit to compete that week said with an appearance of resignation: "If that's it, I've had a pretty good run – anything that happens from here is gravy".