Rarely has a Masters week been as welcome by golf's overlords.
We have endured months of players bleating on about rule changes and others whining at each other,  although Sergio Garcia and Matt Kuchar can take a bow for providing some light relief to the early season tumult with the soap opera of their World Matchplay contretemps.
Golf's capacity to shoot itself in the foot with its often opaque and arcane rules is notorious, but the additional damage done by 'sand-whacking-green-gouging Sergio' and the 'short-tipping run-to-tell-the referee' Matt Kuchar has fed into the impression of the sport being played by an entitled bunch of pampered millionaires.
Which, in fact, is not that far from the truth in some cases. 
But Masters week has the capacity to calm the vortex of golf's current turbulence and remind us of why this small-ball, high-skill sport is compelling watching, especially in early April.
At what other event is the venue arguably the biggest star of the week? With all the drama-filled potential of the famous back nine acting as a multiplier to the frisson of knowing that the major season is upon us again.
Only last Saturday those closing holes in Augusta reminded us of how much can change on a scoreboard.
The world's leading female amateur Jennifer Kupcho won the inaugural Augusta National Womens Amateur by covering the final six holes in five under-par to move from two behind into a four-shot victory walking off the 18th.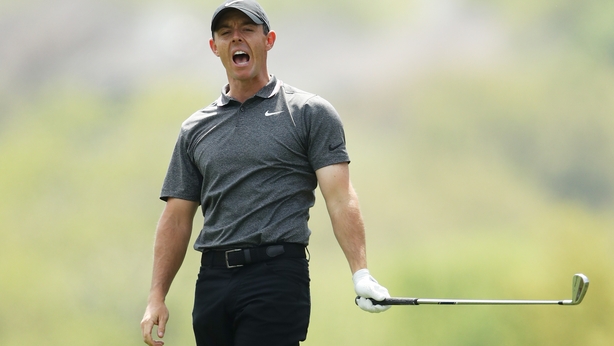 But as this week's tournament favourite Rory McIlroy will tell you, there are multiple perils attached to the decision to 'attack'  that famous stretch of closing holes. Having taken 43 shots from the 10th tee onwards on Masters Sunday in 2011 after holding a one-shot lead entering the back nine, it was an experience that left some residual scar tissue.
We saw again last year how a four-foot missed putt for eagle on the second hole appeared to take the wind out of his sails as he chased an early-stumbling Patrick Reed. Had the putt dropped, McIlroy would have erased a three-shot deficit starting out on the final round and taken a share of the lead.
Instead, with two bogies in the next three holes be became a footnote to the story of Reed digging deep to eke out a one shot victory with hard-chiselled final round of 71.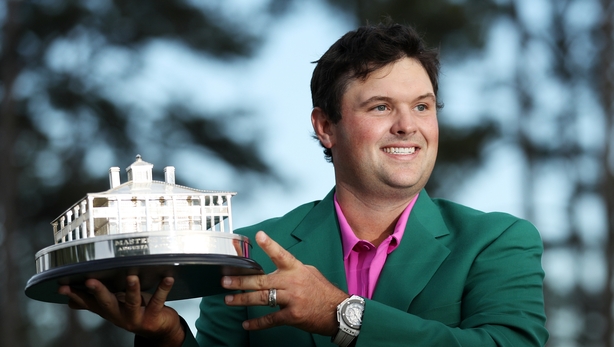 Having a front row seat in watching Reed's admirable equilibrium may have had an effect on McIlroy who has since been building up a library of self-help books while a friendship with eight time PGA Tour winner Brad Faxon, renowned for his excellence on and round the greens, an area of the game that has often held Rory back over the years.
His ball striking prowess though, has rarely been as good or consistent as it has been since the start of the year in the course of which his lowest finish in strokeplay competition has been seventh  – a run which has included a much needed victory, only his second in two and a half years.
What he demonstrated most effectively at the Players Championship in Sawgrass was something which characterised his best form from his most successful years from 2011 to 2014 – the ability to choose and hit the right shot when it mattered most.
No stroke epitomised that more than the 345-yard drive to set up just a nine iron into the par five 16th where his birdie separated him from the field and took him to victory following stoic regulation pars on the last two holes.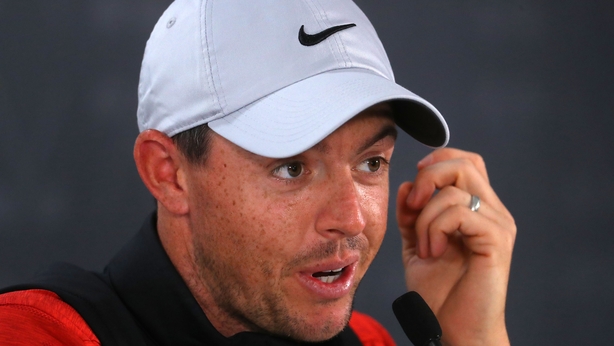 That stoicism is a departure from the high emotion McIlroy once demonstrated and as he approaches his 30th birthday in three weeks, a calmer more mature Rory might be less entertaining but significantly more clinical and effective.
He will start this Masters as the bookies favourite and with good reason. No player has amassed more world ranking points in 2019. 
"McIlroy will  face stern rivals, some with serious Masters credentials although remarkably, not a single player from world's top ten owns a green jacket"
But there are question marks about how his new found, even-keel approach will respond to the inevitable questions he'll be asked before tee off time on Thursday about the difficult Sunday group experiences of 2011 and 2018, and of course the prospect of becoming only the sixth player in history to win the career grand slam.
He will of course face stern rivals, some with serious Masters credentials although remarkably, not a single player from world's top ten owns a green jacket.
But having said that, none of the last seven winners has come outside of the world's top 25 so which among them appear to have the ability to challenge McIlroy's favouritism.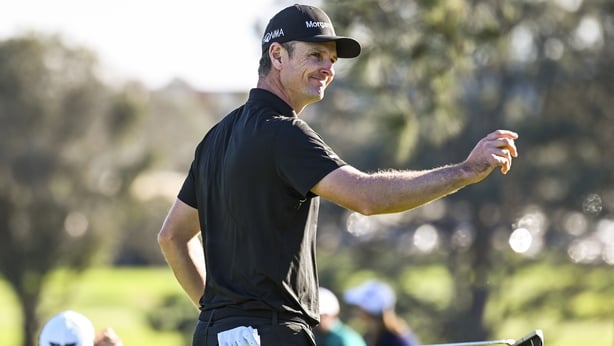 World number one Justin Rose has arguably the best credentials in that regard with ball striking statistics which reflect a strong affinity for Augusta National (never outside the top two in the last four years in greens hit in regulation) while he also leads the putting average stats this year on the PGA Tour.
World number two Dustin Johnson may, like McIlroy, only have a best finish of fourth in the Masters, but with two wins already in 2019 and a golf game that appears entirely suited to the challenge of Augusta National, it must be only a matter of time before he figures on the back nine on Masters Sunday.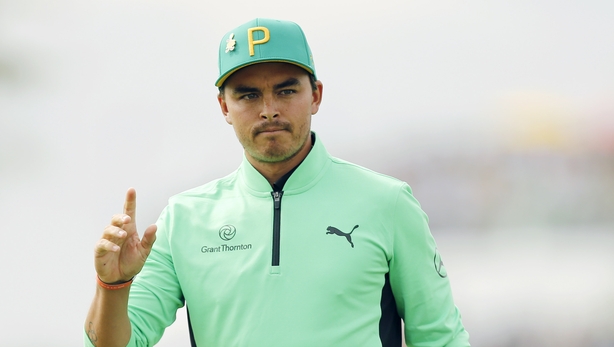 But of all of Rory's challengers, Rickie Fowler may well be the most luminous this week with his improved full swing mechanics under Butch Harmon allied to a natural putting ability which is the envy of his peers. 
He learned a great deal with his near miss in 2018 when his six birdies in the last 11 holes in a final round 67 left him just one short of the winner Patrick Reed.
Cases can be made for at least a dozen other serious challengers, among them Bubba Watson, twice champion in the last seven years. He has enough form this season with a couple of fourth place finishes to use his leadership of the PGA Tour's  driving distance statistics to good effect here.
Tiger Woods will carry huge patron support, but it's 14 years since he last won a Masters and there is little evidence this year that he can hole the putts that matter on Sundays.
Shane Lowry has confessed to being relieved that he has made it into the field after a nervy last few weeks before the Masters' invitations for the world's Top 50 were finalised just over a week ago and he has a primary goal of making the cut and letting his best golf flow over the weekend.