US Masters champion Patrick Reed believes Tiger Woods and Phil Mickelson should play for their own money in their proposed $10million shootout.
Mickelson told Golf.com last week that the original plan was to play the match in Las Vegas on 3 July, but that all the details could not be arranged in time.
"I would pay a little bit more to watch it if it was for their own money, for sure," Reed said during his pre-tournament press conference ahead of the Aberdeen Standard Investments Scottish Open.
"It's going to be entertaining. I think it would be more entertaining if it was for their own money because I think the guys would grind even harder.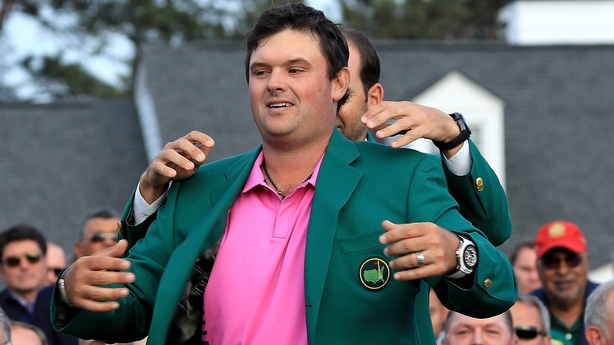 "I think it would be pretty cool if it was at night, like a three-round knockout kind of thing. Have old school [equipment], persimmon woods and balata balls and then put them in their normal stuff and play a round at night. Have fun with it.
"I'll be curious to see it because I feel like one match, 18 holes, not your own money, it's just kind of an exhibition."
The possibility of a contest between the former Ryder Cup team-mates has been mooted since the Players Championship in May, when they played the first two rounds at Sawgrass in the same group.
Mickelson told his pre-tournament press conference that the excitement around the pairing "got him thinking" about bypassing the "ancillary stuff of a tournament and just go head-to-head and just have kind of a high-stake, winner-take-all match".
Told about the idea later, Woods said: "I'm definitely not against that. We'll play for whatever makes him uncomfortable."