Graeme McDowell and Padraig Harrington signed on to be part of Thomas Bjorn's Ryder Cup backroom team this week, yet the Irish duo, no doubt, still harbour hopes of making the final selection for Europe to play in Paris.
Both players were named as vice-captains ahead of the September spectacle and as McDowell and Harrington are well outside the current Ryder Cup rankings, it is most likely that the experienced pair will be helping from outside the ropes rather than playing from within.
A huge summer is needed from either major winner to force themselves into the automatic eight places, and while captain Bjorn has four wild cards to select for the tournament, by virtue of asking the pair to assist, he is virtually ruling them out of that particular route onto the team.
The European Tour's summer begins in earnest at the BMW Championship this week, as the stars of the continent gather at Wentworth for the showpiece event.
For McDowell and Harrington, the work begins now and it will be interesting to see how they fare back on this side of the Atlantic.
Harrington has been busy this calendar year, already playing eight times on the PGA Tour, however, despite the odd glimpse of his former self, the Dubliner has endured six missed cuts, with a tied-64th at the Genesis Open his best showing of 2018.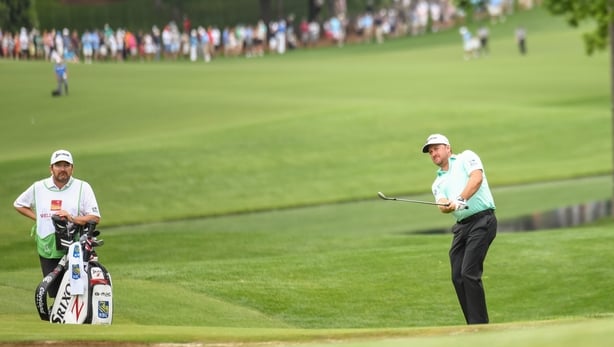 Likewise, McDowell has also been quite active Stateside, with ten tournaments on the PGA Tour this year, and while also plagued by a string of missed cuts, the Portrush native is certainly showing signs that his game is in good nick.
Tied 22nd at the Arnold Palmer Invitational in March – a tournament won by Rory McIlroy – has been GMac's best showing of 2018.
This week also sees the resumption of the Rolex Series, which is a string of high-profile European Tour events designed to attract a quality field, with a guaranteed prize fund of US$7million, while also offering bonus Ryder Cup points throughout the summer.
And if McDowell cannot make inroads this week, he will certainly be targeting the Open de France in June, which takes place at this year's Ryder Cup venue, and the 2010 US Open winner has already won twice on that course.
Back at Wentworth, the 2014 champion is looking to take heart from all the fine form shown already in 2018 and put in the complete performance this week.
Rory McIlroy has already put his disappointing 2017 behind him by winning the aforementioned Arnold Palmer event on the PGA Tour in March, while the former world number one also has a second and third place finish to go alongside his fifth place at the Masters in April.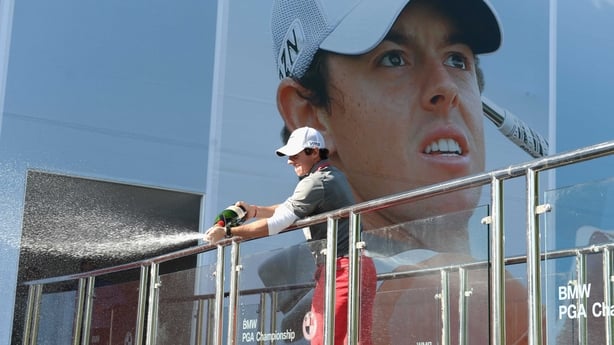 McIlroy remarkably has missed as many cuts as he has made at Wentworth but will look back to that 2014 victory with real fondness as it led to a two-major summer, securing the Open and the PGA Championship either side of the WGC Bridgestone Invitational, as the Holywood native won three tournaments in a row.
"I guess all you need is that spark or that catalyst," said McIlroy, ahead of the tournament. "I felt like my game was trending in the right direction in 2014, but didn't quite have the win.
"On that Sunday I was seven shots behind going into the last day. I didn't expect to win. I just wanted to go out and play a good final round.
"It did snowball from there and I got on to a nice little bit of a hot streak, and I'd love to be able to do something like that again. I've got a busy summer coming up.
"There's a lot of big tournaments to play in, still got three major championships and the Ryder Cup and everything else. So yeah, maybe this could be the spark that gets that all going again."
And McIlroy is happy with his form ahead of this week's event but just believes that he needs to improve his consistency throughout the four days in England.
"The win at Bay Hill was great," McIlroy added. "I think playing my way into the final group at Augusta was fantastic, as well, so they were real steps forward compared to, say, the last 18 months.
"I just feel like it's been a little bit inconsistent. If I can just get my play a little bit more consistent and swing a little more consistently, that would be a step in the right direction."
Alongside McIlroy, Ireland's best chances of success this week come in the guise of Shane Lowry and the in-form Paul Dunne.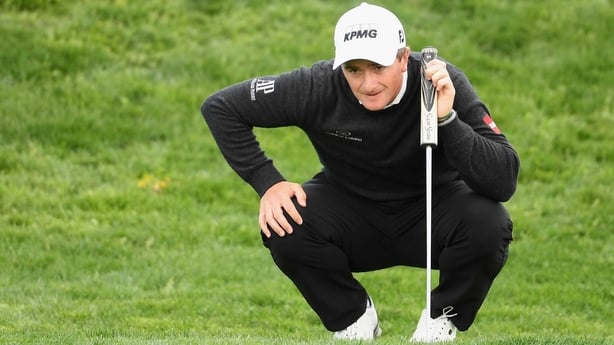 Dunne is on the verge of automatic qualification for the Ryder Cup and a solid summer should see him onto the European team.
A top-30 finish at last year's BMW Championship will also instil confidence into the Greystones man who shot a final round 69 in what was his first appearance at the Wentworth event.
Offaly native Lowry is desperately trying to rekindle his old self and hit some form going into the summer, and can take real positives from his last three events where he made the cut each time on the PGA Tour, including a 14th-place finish at the recent Houston Open.
Lowry will also draw on last year's experience where he was very much in the mix on the final day at Wentworth but ended up in sixth place, following Alex Noren's blistering 62, which was good enough to secure a two-shot victory.
Noren, of course, will go into this week's event as one of the main favourites on a course that is very playable for those who can keep it on the fairway at Wentworth.
But the Irish should certainly be in contention this week and when you look at all six in the field – Darren Clark is also playing – Lowry, with his consistent form around the Surrey track could possibly be the main man to watch on the back nine this Sunday.