The 82nd Masters saw some golf of the highest quality from the world's best players, but that was not always the case.
We look at five moments of madness from the year's first major.
Bubba Watson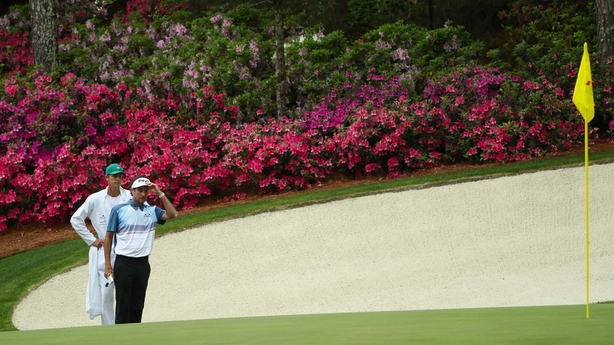 Two-time Masters champion Bubba Watson was faced with a difficult eagle putt to the traditional Sunday pin position on the par-five second and embarrassingly putted straight into a bunker.
Phil Mickelson
An opening triple bogey for Phil Mickelson. pic.twitter.com/iKMgTNKVWz

— PGA TOUR (@PGATOUR) April 7, 2018
After pulling his tee shot on the first hole of the third round into the trees, Mickelson caught a branch on his downswing in attempting a trademark recovery shot. That caused the left-hander to miss the ball completely and after punching his third shot on to the fairway, he compounded the error by missing the green with his approach on his way to a triple-bogey seven.
Sergio Garcia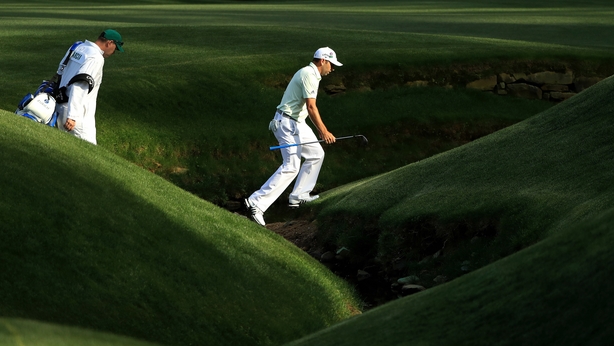 Garcia's title defence was effectively over after he took a record 13 shots to play the par-five 15th in round one. After his second shot - with a six iron from 206 yards - found the water in front of the green, Garcia took a penalty drop and left himself around 90 yards to the green, but repeatedly hit wedge shots onto the putting surface and watched them spin back into the hazard.
Tony Finau
Good grief, Tony Finau wrecked his ankle celebrating a hole in one pic.twitter.com/8o7JxVi3xQ

— CJ Fogler (@cjzero) April 4, 2018
Finau was running backwards in an enthusiastic celebration of a hole-in-one on the seventh hole of the par-three contest when his left ankle buckled underneath him. The 28-year-old amazingly popped the dislocated ankle back into place and even went on to card a 68 in round one.
Gary Nicklaus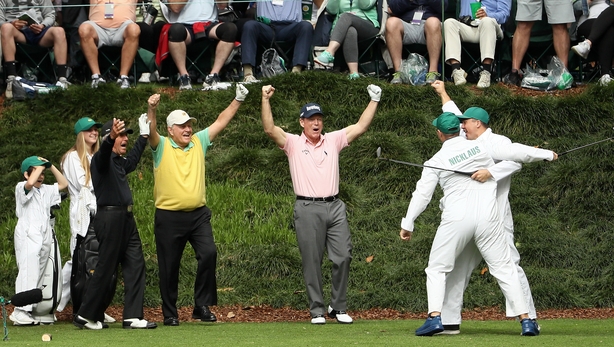 Players in the light-hearted par-three contest often let their caddies or children hit shots, but six-time Masters champion Jack Nicklaus had to do better when his grandson Gary fired a hole-in-one on the ninth.