Rory McIlroy could prove the doubters wrong and emerge from his "slump" at any time, according to Olympic champion Justin Rose.

McIlroy comes into this week's Open Championship at Royal Birkdale on the back of three missed cuts in his last four events, including the defence of his Irish Open title and US Open.

That means the world number four, who has twice been sidelined by a rib injury this season, has played just 10 competitive rounds since mid-May.
It is approaching ten months since McIlroy's last victory at the 2016 Tour Championship at East Lake, a win which helped him claim last year's FedEx Cup.

But Rose, who was out of action for eight weeks with a back problem shortly after claiming Olympic gold in Rio last year, believes McIlroy is more than capable of producing a special performance out of the blue.

"The one thing about Rory is as soon as you question him, he'll do something special and turn it all around," Rose said.

"It's happened a few times in his career where people say he's in a bit of a slump and then he'll win the FedEx Cup. So never worry about him from that point of view."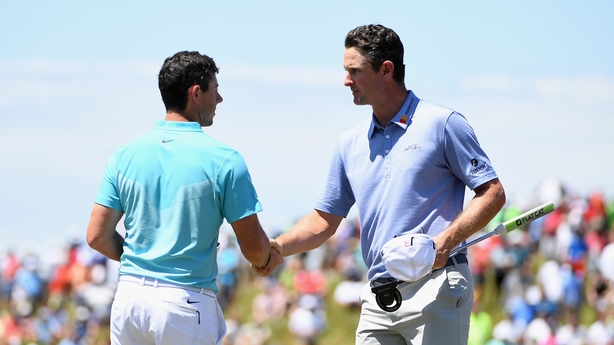 Speaking about the injury which McIlroy sustained during extensive equipment testing over the winter, Rose added: "I think sometimes when you're actually in the middle of the injury itself, it's not that frustrating because you have a process.

"You have to be very diligent with your rehab, and you're a bit easier on yourself because of that.

"But when you come out of the injury phase and you feel good and you feel fresh and you feel ready to play golf again, you somewhat expect your game to be there.

"You can hit as many balls on the range sometimes as you want, but there's something to be said for just being tournament sharp. He's probably somewhere in the middle of that.

"He's missed a couple of cuts, but those might be the sort of competitive practices and runs that he needed just to start to get sharp again."