Two consecutive shots on Wentworth's back nine decided the fate of the Shane Lowry, as the Offaly man fell out of contention at the BMW PGA Championship.
The Clara native turned for home the European Tour's flagship event in a share of first place, as four golfers were out on the course at nine under par.
But just as Lowry set off down the tenth hole, up ahead on the 18th, Alex Noren was about to play three sublime shots to secure a finishing eagle to jump two shots clear of the pack and post what would turn out to be the winning total of 11 under par, following his course record 62.
Within minutes Lowry knew what was needed to secure the victory and the former Irish Open winner set about catching the Swede, with several birdie holes remaining on the track ahead.
Following the highs of last summer, where Lowry started on Sunday at the US Open leading the field and finally settling for a share of second place, the Esker Hills golfer has struggled with his consistency.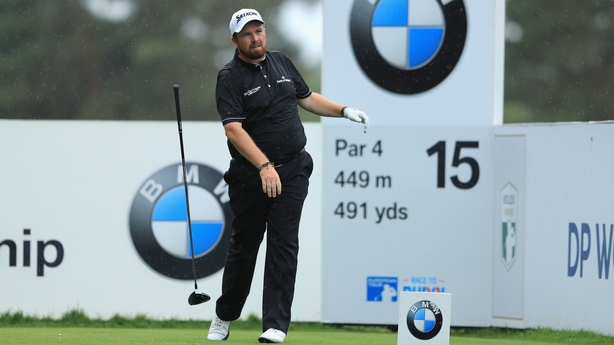 But now, on the back nine at Wentworth, Lowry had a chance to go one better than his 2014 finish at the same venue where he was runner-up to winner Rory McIlroy.
Lowry's back nine opened with four steady pars, before teeing it up on the final par three at Wentworth's West Course, the 14th hole.
Using the backstop, Lowry gave himself a great look at birdie, and had the eight foot putt dropped, the Clara native would have moved to double digits under par and to within one shot of Noren's lead.
"I hit a great putt; I caught a lot of the top lip," said Lowry, speaking to RTÉ Sport shortly after his round.
"If anything, it was probably a bit pacey but if that had of went in... But there is no point in standing here saying that. It didn't go in and I hit the next shot out of bounds."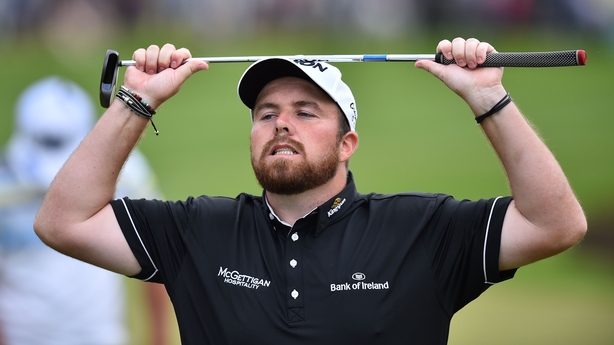 And that was essentially that for Lowry as his challenge faded, and then cemented by his self-described "brain-fart" at the 17th – his second double bogey in three holes.
"I'm very disappointed at the minute," Lowry said. "I put myself in a great position. When I got to the 12th I had a look at the scoreboard and saw Alex had got to 11 under so I knew what I needed to do.
"We got a bit rain which didn't help and I just hit a bad tee shot on 15.
"I'd love to be standing on the 15th tee again but I'm not, and then I had a bit of a mental brain-fart on 17.
"I thought my tee shot was perfect so it was unlucky to find it there and I thought I hit a great second shot from in under the trees, but it caught a branch and dropped down."
Lowry now travels to America on Monday to play the PGA Tour's Memorial event next week and no doubt, on that long-haul flight Stateside, the Offaly man will replay his Wentworth week and take many positives into the summer after, once again, contending for a high-profile event – his tied sixth place earning a tidy 187,550 Race to Dubai points and some much needed world ranking points.
"There are so many positives but it is hard to see them now as I am literally ten minutes off the golf course.
"I just want to go home and relax for the evening and fly out to America tomorrow and try to have a good week next week at Memorial.
"It's the best I've played in a while, I've just got to build on this.
"It was nice to eagle the last - if I'd walked away finishing 10th or 11th I'd have been very disappointed. So it's been a decent week, I'll pick up a few world ranking points and Race to Dubai points."
"Maybe that is the taste of contention I need to kind of give myself a kick in the arse and try to do well for the rest of the summer
Lowry will probably be most pleased with his starting attitude on Sunday, which saw him move to five under for the day after seven holes, as he hit four birdies in a row from the fourth to the seventh to add to the shot gained on the second hole.
And with three majors to play for this summer, as well as several high-profile events on the PGA Tour, not to mention the Irish Open at Portstewart, Lowry believes that the back nine drama at Wentworth will stand to him in the immediate future.
"I couldn't do anything wrong," he said. "The only issue all week was off the tee and I'm usually great off the tee.
"My iron play felt so good. Anything from a six iron in, I felt like I was going to hit a good shot. Even that four iron into the last; from 230 [yards], a high cut straight at the flag, it doesn't get much better than that.
"It was very exciting. The first few holes were great fun; that's the most fun I've had on a golf course in a while and it is great to get a taste of that again. And I'll be hoping for more of that in the next few weeks and hopefully I can do okay.
"Obviously, I'm disappointed. It's a funny game but maybe that is the taste of contention I need to kind of give myself a kick in the arse, get on with things and try to do well for the rest of the summer."