Former Ryder Cup captain Paul McGinley claims that Thomas Bjorn was the outstanding candidate to captain Europe in 2018 and believes that the Dane is the most qualified person to lead the team at Le Golf National in Paris.
Bjorn played in three winning Ryder Cup teams, including the recent victory in Gleneagles in 2014, while the 45-year-old has also been involved as a vice-captain on four occasions.
McGinley was part of the five-man committee charged with picking the 2018 captain and the Dubliner believes that Bjorn's passion for the tournament has already given him a head-start for the task in hand.
"Certainly, qualified is the word," said McGinley speaking to RTÉ Sport's Greg Allen, when asked about Bjorn's appointment.
"I think if I took the captaincy, I'd be telling the world that I am retiring." - Padraig Harrington
"He has been chairman of the European Tour for nearly ten years now so he certainly put in the groundwork and is certainly loaded with a lot of experience from being involved with different teams, three times as a player and four times as a vice-captain.
"I think he is the most qualified person for the job and he is very passionate about the job, which is very important and is really excited about being captain and that is a huge head-start."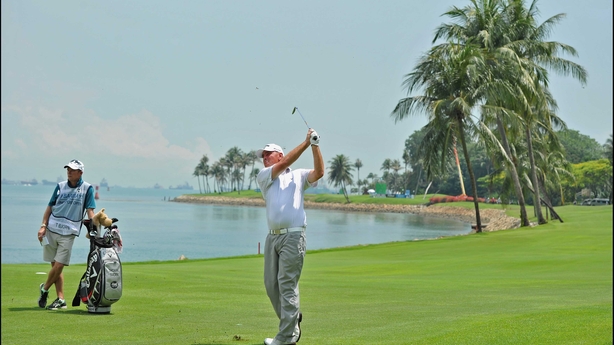 McGinley also revealed that there would be a lot of discussions taking place between Bjorn and the previous captains in relation to the selection criteria for the 2018 event.
Several key players have been vocal about the European Tour's insistence of Tour membership being a requirement for eligibility.
Paul Casey missed out on this year's event in Hazeltine, as the Englishman did not take membership due to the fact that he is based in America.
McGinley said that tour membership will be a major talking point but hinted that the rule might remain for the 2018 process.
"The big question under review, is the criteria about whether you need to be a member of the European Tour in order to participate in the Ryder Cup?
"Obviously, Paul Casey threw a spanner in the works by deciding not to join the European Tour last year and he was badly missed on the team.
"There is a very, very strong body of opinion that [believes] "if it ain't broke, don't fix it".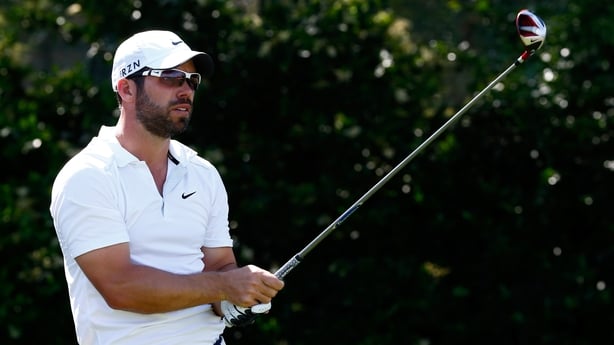 "We've won eight of the previous ten Ryder Cups before last year and Paul Casey is the only guy who has gone left-field and not joined the Tour.
"Do we bend over and change the rules specifically for Paul Casey and him only, because all of the other players have committed, or do we keep on the course that we are on and just tweak it a little bit here and there?
"So that is going to be under review and there will be a lot of discussions going to be had over the next two months, and Thomas is going to be very much instrumental in that before we come to some conclusions."
McGinley added that other aspects of team selection will also be up for review in an effort to ensure that the in-form players are selected.
"Myself, Darren Clarke and Jose Maria Olazabal, as the last three captains will also be involved with Thomas in making these decisions.
"We have a lot of things under review, the qualifying period of 12 months, is it still relative? The timing of the picks, a month in advance, is that too far out from the Ryder Cup? Do we need leave it until closer to the Ryder Cup to try to get form?"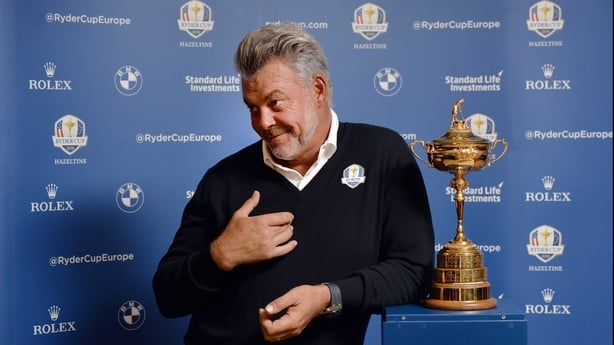 Padraig Harrington, meanwhile, was delighted to see Bjorn getting the position, and admitted that he would also like to captain the side at some stage in the future.
Harrington was tipped to succeed Darren Clarke, which would have made it three Irish captains in a row, but the Dubliner is concentrating on making the 2018 team as a player.
"I'm very pleased for Thomas getting it," Harrington told RTÉ Sport. "I saw him behind the scenes at the last Ryder Cup as we were both vice-captains.
"His thought processes and what he said and what he was thinking felt spot on to me. I think he fully understands what he needs to do.
"It was a conscious decision on my part not to go up against Thomas for this captaincy because to be honest, I really want to play in 2018.
"I feel like I can play and the captaincy, having watched Paul McGinley and Darren Clarke, it definitely takes three years out of your playing career."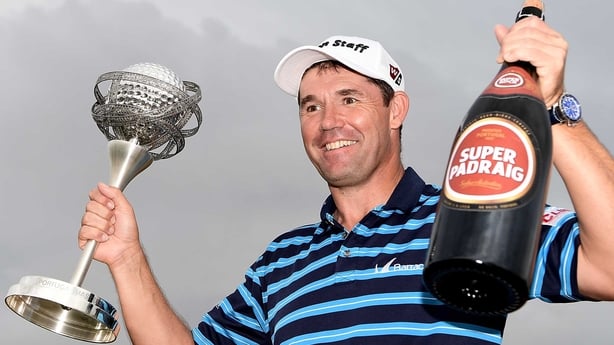 Harrington returned to form in 2016, winning the Portugal Masters in October and the three-time major winner is very happy with his game going into the 2017 season.
"I think if I took the captaincy, I'd be telling the world that I am retiring," said Harrington.
"I'm 45 years of age, so the next two years at 46 and 47, I think I am going to be competitive.
"I really see a lot of good things in my game. I've started putting well again and focused on the mental side of the game, which usually brings the best results, because I am quite comfortable with the rest of it."
Harrington fully understands the commitment needed to become Ryder Cup captain and it remains an ambition, but the Stackstown golfer knows that his stellar playing career does not make him an automatic choice for the role.
"I'd love to be captain down the road, but I understand that pushing it down the road, there will be other players with their names in the hat and I might never get it.
"It's not a foregone conclusion but hopefully, I'm making the right decision now."
And Harrington also explained that the role of Ryder Cup captain is often a thankless one, with history judging your performance solely on whether you are victorious or not.
"Paul McGinley set the bar extremely high for any future captain and now every captain will be judged by that standard.
"If you win you are a great captain and if you lose you are a poor captain.
"We've seen good captains [who have lost] getting criticised afterwards with little things picked on, and we've seen bad captains with a winning team and they come out as heroes.
"Darren put an awful lot into it but really has nothing to show for it at the end of the day."