Three-time major champion Padraig Harrington believes the players who have pulled out of this week's Turkish Airlines Open due to security concerns may have over-reacted.
The £5.7million event has been hit by a spate of withdrawals, including that of headline attraction Rory McIlroy, due to safety fears surrounding the first of the three Final Series events.
The European Tour is understood to have been on the verge of cancelling the tournament last week after an explosion in a car parked outside the Antalya Trade and Industry Chamber injured around a dozen people on Tuesday.
Earlier this month, Tour officials investigated reports from Turkish media that two rockets were fired from a mountainous area close to the highway linking the city of Antalya to the resort town of Kemer.
American Ryder Cup star Patrick Reed followed McIlroy in pulling out of the event after concerns expressed by the US State Department at the weekend.
And here's 3-time major winner and Portugal Masters champion @padraig_h teeing off on 16. #TurkishAirlinesOpen pic.twitter.com/qZuEaz46Fj

— Phil Casey (@pcaseysafc) November 1, 2016
But Harrington drew on his personal experience of playing in Northern Ireland early in his career, as well as this year's Olympics in Brazil, before deciding to travel to the Regnum Carya Golf and Spa Resort in Antalya.
"That was a big factor cited in not going to Rio, safety reasons, and how wrong were they there?" the 45-year-old Dubliner said.
"For me personally, I've tended to travel and play around the world because I did it in the late 80s and early 90s in Ireland and we had our troubles in Ireland.
"I played a lot of golf in Northern Ireland during that period and I remember other golfers from down south saying you're mad going up there.
"You couldn't convince people who hadn't gone there and experienced it for themselves that it was a great place to go. You didn't get a more welcoming place because they loved the fact that you'd come and played.
"They appreciated that you didn't read into the situation any more than it was.
"I think in that sense that has made me travel the world and not necessarily think I am the centre of focus in any shape or form when I go places, like Brazil. Brazil was great.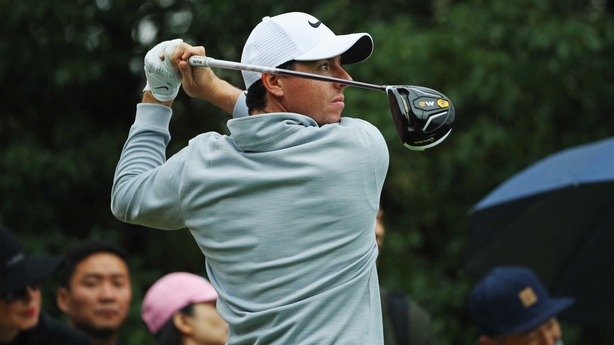 "There's a lot of scaremongering... obviously here it's a slightly bigger issue but everything about the place is great. They have to put more security in and pay attention but is it more dangerous here than anywhere else? I'm not really sure.
"We had a lot of briefings and press conferences that we could listen to and then we got reports from them all.
"It was talked about a lot and I think Keith Pelley (European Tour chief executive) did a great job by coming down here a couple of days ago and leading from the front."
The leading 70 players from the Race to Dubai were eligible for the event, but the spate of withdrawals means that the field has gone down as far as Sweden's Pelle Edberg, who is ranked 102nd.
Only three of the top 10 on the money list are competing, with Masters champion Danny Willett able to regain top spot from Henrik Stenson by finishing outright fifth or better.
Harrington is 43rd in the standings after winning his first European Tour title since 2008 in the Portugal Masters a fortnight ago, a victory which lifted him back into the top 100 in the world.
"I need to get back into the top 50 to get into the main events," added Harrington, who successfully defended his Open title in 2008 and won the US PGA Championship a month later.
"I've only played two majors a year really for the last couple of years but I've played okay when I have. I feel good in a major tournament so it's disappointing when I miss out on them.
"The goal is to get myself back in those majors and win one."