Colin Montgomerie insists the threat of the Zika virus would not have stopped him playing in the Olympics and admits he fears for the sport's future in the Games.
Montgomerie, who was part of the delegation which presented golf's Olympic bid in 2009, also questioned the disparity between the number of men (13) and women (one) to have so far withdrawn.
Zika is a mosquito-borne virus which has been linked to defects in newborn babies as well as Guillain-Barre, a rare neurological syndrome that causes temporary paralysis in adults.
"It is a shame that a number of top players have decided not to go," the 53-year-old said ahead of the Aberdeen Asset Management Scottish Open.
"If there was as many ladies not going, you might have thought that was okay but it's not so it's disappointing. First time we're back in the Olympics since 1904 and we don't show up. I thought it (Zika) was a disease that affected women more than it did men. There you go."
"I would be honoured to go." - Colin Montgomerie
Asked if such an issue would have stopped him from competing, Montgomerie added: "No. No. I'd have gone and I think Ernie Els said the same thing.
"He's now up for qualification because of the number of South Africans that haven't actually qualified [Louis Oosthuizen, Charl Schwartzel and Branden Grace have all withdrawn].
"I would be honoured to go. Having presented in front of the committee for golf to get into the Olympics, the least I can do is turn up.
"The IOC will have a good look at this and think, 'Hang on a minute, what's happened here?' The money that had to be spent to buy the land to build the course to all the stuff that goes on.... it was multi millions they had to find and then (players) do not show up.
"If I was in charge, I'd have a second look at it."
Montgomerie admits the 72-hole strokeplay format, sold at the time as a way to guarantee four days of Tiger Woods for television coverage, might have to change before Tokyo 2020.
"I would have preferred a match play event whereby the final would have been (for) the gold and silver medal and the third and fourth would play off for the bronze medal," the former Ryder Cup captain added.
"But I think we had one (WGC) Match Play when Woods, (Phil) Mickelson and Adam Scott lost in the first round and then television is struggling, so they wanted 72-hole stroke play and Tiger playing on Sunday."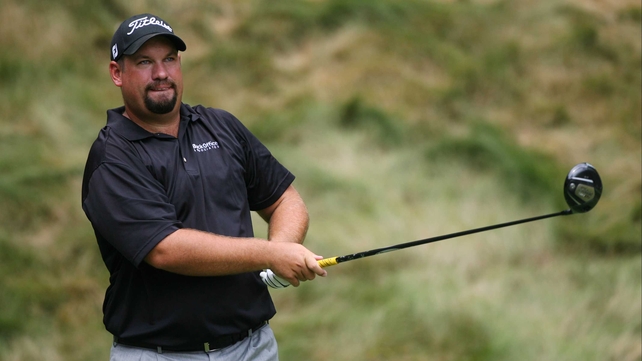 Zimbabwe's Brendon de Jonge became the latest player to withdraw on Wednesday, although he admitted it was financially motivated.
"The reason for my decision is not my concern about the Zika virus. It is truly a business decision," De Jonge said in a statement to GolfChannel.com. "It would have been a great honour to play for my country."
De Jonge is currently 160th on the FedEx Cup points list and needs to finish in the top 125 at the end of the season to keep full playing rights. Competing in Rio would mean missing two PGA Tour events.
"I am truly disappointed, but my current position does not allow me the luxury to skip the John Deere Classic or the Travelers Championship," the 35-year-old added. "I must finish in the top 125 to gain entry into our FedEx Cup play-offs. This has to be a priority for me and my family."
In contrast, Sergio Garcia confirmed he would represent Spain in Rio, writing on Twitter: "I know there r some dangers but representing Spain, trying to make golf grow & becoming an Olympian r too important so I'll be at @Olympics."
World number six Henrik Stenson also reiterated his commitment to compete for Sweden, the 40-year-old joking: "I'm not afraid of mosquitoes. I'm more afraid of bears.
"I've been looking forward to playing in Rio for quite some time. There's different aspects to it - there's being part of the Olympic movement and seeing an Olympic Games from kind of the inside. I think that's going to be an experience of a lifetime for a sporting fan.
"And then of course if I can go there, compete and compete well, if I make myself and my country happy, that would be something very special. I have a few nice trophies at home and it would be nice to hang an Olympic medal next to them. I think that would look kind of cool.
"It might be the only time when it's a competitive advantage to be 40-plus and done with the bambino thing. I've got three kids at home and I'm not looking to have any more. The Zika virus is not a concern of mine.
"Like with any competition, five years down the line you're not going to think about who wasn't there. You're going to think about who won the medals."