In the summer of 2001, on a beating hot summer's day in Cork, a young Australian future Masters Champion shot a third-round 66 to move into second place in the Murphy's Irish Open at Fota Island.
At 20, Adam Scott was then regarded as a talent that might, in time, challenge the dominant Tiger Woods.
They shared the same coach in Butch Harmon and a similar movement and rhythm of swing.
Still a fortnight before his 21st birthday, Scott carried himself with the deportment of a young movie star. He was easy in the company of fans and autograph hunters, mature for his age and personable.
His fine round earned him outright second place entering the last day at Fota where he would ultimately succumb to the stripe show of ball-striking that took Colin Montgomerie to the title.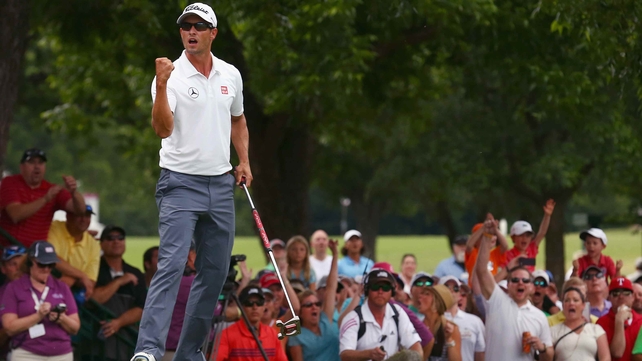 But on that Saturday afternoon, Scott  was the man we needed to hear from and with the Weekend Sport programme almost coming to an end on RTÉ Radio 1 as Scott's media centre press conference concluded, my late and greatly persuasive colleague Vere Wynn Jones collared the Queenslander and asked him would he come straight to our radio broadcasting booth.
"No problem," Scott said and with Vere's urging he suitably hustled to our position to do to the interview where he was articulate, modest and engaging.
It was easy to see that day why Adam Scott is hard not to like.
So why has one of golf's gentlemen become the first of the world's most prominent players to declare that the Olympic Games are just not worth fitting into his schedule?
It is a slight to golf as well as the Olympics. While there were 27 dissenting IOC delegates at the Copenhagen conference that admitted golf back into the Games back in 2009, the 63 who voted in favour did so on the supposed guarantee that golf would deliver the worlds' best players.
"Olympic golf offers a chance to stem that bleeding of numbers by spreading the message"
Now with an in-form bona-fide star of the game turning his back on the Olympics, followed swiftly by a similar statement from another major champion, South Africa's Louis Oosthuizen, there is precedent for others to follow and there will doubtlessly now be a sequence of withdrawals.
We have to hope it's not an opening of floodgates as we saw in men's tennis in 1988 when the sport was re-admitted to the Games only for seven of the world's top eight male players giving the week a miss in Seoul.
Golfers, like tennis players are a privileged bunch, probably even more so. On the PGA Tour they play for more than $5million in prize money over 42 weeks of the season - a consequence largely of the influence Tiger Woods had on popularising the game, most notably among young men and women in the late 1990s and early 2000s.
Tiger's decline, which coincided for the most part with the worldwide economic recession, contributed a downturn in the amount of people playing the game. The drop off in participation over less than a decade is notionally estimated at around 25% across the major playing nations of the world.
Olympic golf offers a chance to stem that bleeding of numbers by spreading the message deeper into countries where golf is emerging like Russia, China or even India where there are ingrained traditions of the game although predominantly for the privileged classes.
"The Olympics offers a chance for the great players to do something unselfish"
There are also vast tracts of Eastern Europe, Africa, Asia and South America where golf is distinctly a minority sport.
We hear of players utter the mantra of 'growing the game' but do they actually want to do something about it.? Or are there more like Scott and Oosthuizen who, in being honest about their feelings, don't see beyond a narrow horizon?
"Whether I win an Olympic medal or not is not going to define my career or change whether I've fulfilled my career," Scott said a year ago.
"It's nothing I've ever aspired to do and I don't think I ever will. It's all about the four majors and I think that's the way it should stay for golf."
What's missing here is a consideration of anything other than Scott's own schedule and perspective. 
There's no view of the larger picture where the world's best players might give one week in a well-paid four-year cycle to help ensure that golf will explore a future that will benefit the sport in general and the emerging generation, just as Scott and others benefited from the legacy to golf of Tiger Woods when his presence helped boost prize funds significantly.
Now golf is bleeding numbers and at some stage that will likely feed into all levels of the game. The Olympics offers a chance for the great players to do something unselfish and at the very least, they should try it once, then make a judgement.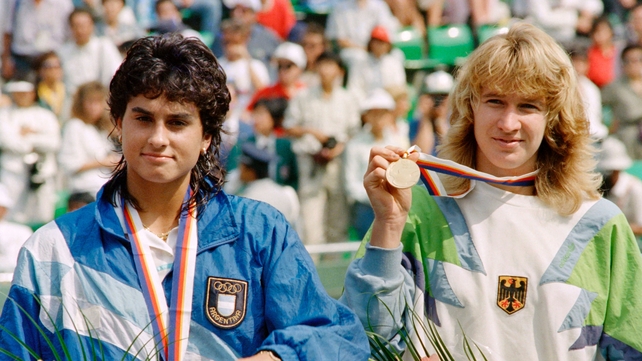 The words of Steffi Graf, who claimed all four of the world's major tennis singles titles in 1988 and then won the Olympics, thus completing the one and only Golden Slam, are worth noting in regard to the perception that what will happen in the golf competition in Rio will amount to nothing more than an exhibition – a term used by Scott.
"I have different memories from that year," said Graf. 
"I could go through all the matches at the Grand Slams, but arriving in Seoul, and being part of that Olympic feeling, and being in the Village, and being with the other athletes, that was very special. Those are probably my strongest memories.
"The feeling of playing for your country, the camaraderie, all the different sports, it just feels more special.
"Winning the Olympics is a different experience to winning a Grand Slam. But I have to say that I rate the Olympics higher, I really do."