Irish Olympic golf Team Leader Paul McGinley is confident that his sport hasn't got a drugs problem - and that this will be proven at the Rio Games.
Golf and tennis are two worldwide sports that have been accused in the past of having lax drug-testing policies.
Earlier this week tennis star Maria Sharapova - the highest paid female sportswoman in the world - tested positive for performance enhancing substance meldonium and now faces a lengthy ban.
No big-name golfer has been publicly outed for failing a drugs test, despite rumours that Dustin Johnson's 2014 six-month break from the game was due to a positive cocaine test, and McGinley believes the sport is clean.
"We are tested on the European Tour and the PGA Tour and at the Olympics we will be tested by WADA before and during," said the Dubliner speaking exclusively to RTÉ Sport.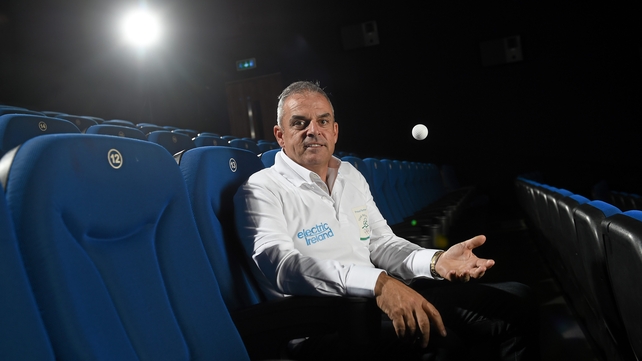 "WADA is the World Anti Doping Agency, a body that is leading the fight for clean sport. I have been tested loads of times since the European Tour introduced drug testing a few years ago.
"There is a lot of communication from the Tour and from the European Tour doctor about the whole drugs policy and beyond that it's important that every player takes responsibility for their own actions."
McGinley acknowledges that every sport is going to attract competitors who are willing to cheat, some of them going so far as to take banned performance enhancing drugs.
His greater concern, however, is to ensure that clean golfers don't get caught out unwittingly for taking something as simple as a cold remedy.
"It's very important that every player gets good advice and has someone on their team or at the end of the phone that can advise them on what they can take or not take," said the man who led Europe to the 2014 Ryder Cup.
"I'm confident that golf doesn't have a problem with drugs cheats, but at the same time I don't know who is doing what."
"People can be caught for taking over-the-counter cold remedies. It's up to them to make sure that they're not caught for taking something unwittingly. It's up to each golfer to ensure that they are conscientious in all that they take and all that they do.
"I'm confident that golf doesn't have a problem with drugs cheats, but at the same time I don't know who is doing what.
"There are over 400 men and 400 women playing professional golf around the world and you can never be 100% sure.
"It's very important as a sport that we educate our players and that we are involved in the war on drugs in sport."
McGinley is currently in Rio getting a look at the Gil Hanse-designed track that will be used for the Olympic men's and women's tournaments in August.
He is hugely impressed by the facilities in Brazil and is expecting the course to be in ideal shape.
"If the tournament was in the morning, it would be fine - this course is primed," he said.