World number one Jordan Spieth believes his own expectations were too high after starting the year with an emphatic victory in Hawaii.
Spieth shot 30 under par to win the Hyundai Tournament of Champions by eight shots in January as he looked to build on a phenomenal 2015 which produced five victories, including the Masters, US Open and Tour Championship.
But after finishing fifth on his debut in a regular European Tour event in Abu Dhabi and second in Singapore, the 22-year-old missed the cut in the Northern Trust Open and was never in contention in last week's WGC-Cadillac Championship before finishing 17th.
"We've had a win this year already, but obviously the last few PGA Tour events weren't up to par with how we were doing before," Spieth said ahead of his defence of the Valspar Championship at Innisbrook.
"I certainly think the expectations that I put on myself were too high because of Hawaii."
"Even though the last couple of events weren't exactly what I was looking for, I did actually place the same last week that I did in 2015, so that course just doesn't fit me very well.
"All I'm looking to take out is some momentum from what was strong and to build on what I need to do to improve from last week and I'll be ready to go. I'm looking at it from the face we've already won this year, so now it's time to build this momentum right into this Major [the Masters].
"The four tournaments that I played in between Hawaii and Doral, I certainly think the expectations that I put on myself were too high because of Hawaii, so I kind of needed to dial it back a little bit."
Spieth added, according to skysports.com: "Obviously you want to set high-end, borderline unrealistic expectations for yourself because if you get anywhere close to it you're going to be there, but there's a balance that I need to find. It has been a learning experience this year."
Spieth has been drawn alongside Henrik Stenson and Bill Haas for the first two rounds and Stenson would love to take a leaf from his high-achieving young playing partner's book with an overdue win this week.
Stenson finished runner-up six times worldwide in 2015 and was also fourth on his debut at Innisbrook Resort and Golf Club, just one shot outside the three-man play-off between Spieth, Patrick Reed and Sean O'Hair.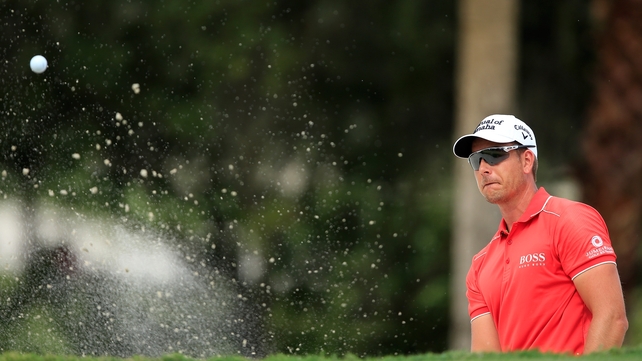 "I think it's a good golf course for me," Stenson said. "I played it for the first time last year and got to hit some good iron shots into the greens and that seems to suit my game pretty well.
"Winning on any tour anywhere is always a confidence boost and as golfers we don't get to do that that often, given how many participants you have and how tough the competition is.
"A win at the right time is definitely huge for your confidence and why not make it here? It kick-started last year for Jordan and I wouldn't mind getting a win.
"It's been a little while and I came close a few times last year so I feel like I'm ready for one."
Stenson underwent knee surgery in December and confirmed he will miss the WGC-Dell Match Play in a fortnight's time in order to rest ahead of the Masters.
"I didn't feel like I could play six weeks in a row leading up to Augusta," the 39-year-old Swede added.
"Something had to give and it was the Match Play week this time. I'm still not 100% but it's good enough to play and it doesn't hurt hitting shots and so on, but I limped out of the car after driving just over two hours from Orlando.
"It's a little stiff when you're sitting in a static position like that but hopefully it gets better and better and within three to six months it should be done and over with."