On a day when the course dried out and the random bounces and rolls of Chambers Bay moved to the edge of acceptability, Rory McIlroy suffered more than most after working his way to the fringes of contention.
The last three holes saw his chances of challenging for the title, basically, evaporate with a missed eight-foot putt for birdie on the 16th, followed by a four-putt double bogey on the 17th and then a closing bogey on the 18th. In the end, he just about made it to the weekend on four over par after a second consecutive round of 72.
That leaves Shane Lowry as the leading Irish player on one under par, just four shots off the lead, and he did quite the opposite to McIlroy near the end of his round, as he holed a clutch par-saving ten-foot putt on the 17th green.
Then, he struck a seven iron to a foot from the hole on the 18th for a closing birdie and a round of 70. On one under par, he is in a tie for 12th place.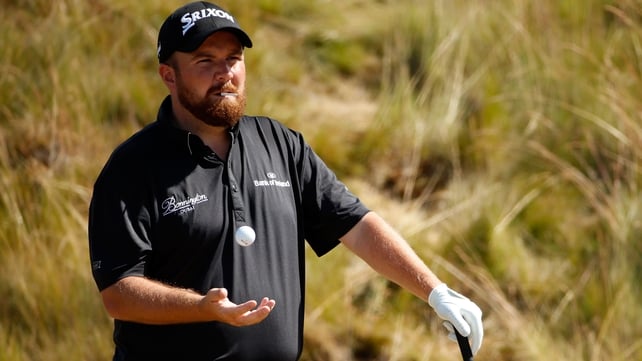 After his round, Lowry said: "I felt like I was play okay. I felt like I played nicer yesterday, you know, the good thing for me is I'm feeling a little bit more comfortable on the greens. Not 100% yet but I'm liking what I'm doing and I'm liking the way I'm hitting my putts, so I'm looking forward to it.
"It's a bit early to be talking about winning, there's a lot of golf to be played yet. If I can just go out and keep doing my own thing. I'm driving the ball well, my iron play feels good and I feel like my putting is getting to where I want it. You never know what could happen come Sunday.
"To be honest I felt quite in control of myself all day yesterday and today so it feels good. It feels good to be here. I'm in control of myself, my emotions, everything. I just need to keep that intact for the next two days."
Just four strokes ahead of Lowry on five under are the joint leaders. The two young American Ryder Cup partners, Jordan Spieth and Patrick Reed. They will be partnering each other in the final group on the course here this evening.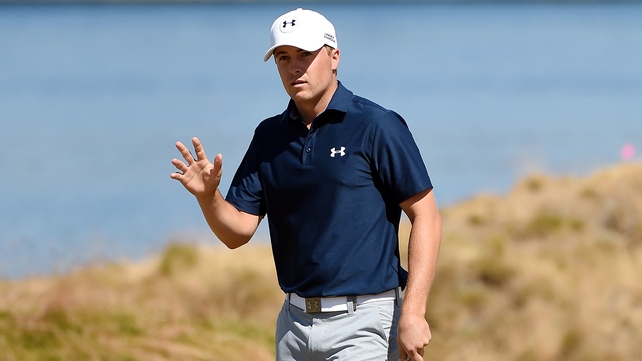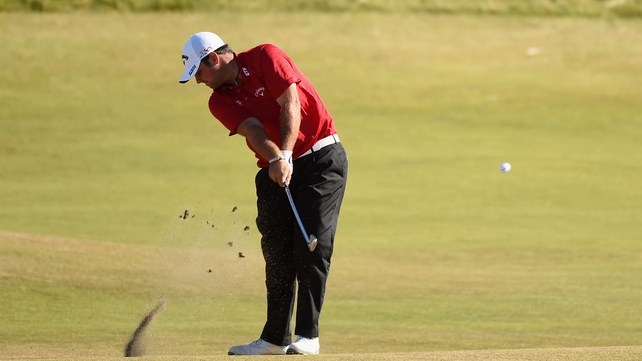 Speith set the target of five under yesterday with a morning round of 67 and with his record-setting victory in the Masters under his belt, he is now the favourite to win his second consecutive major, but he stressed this is nothing like the Masters in terms of challenge.
"I know that it's going to get tougher and tougher now that Saturday and Sunday hits. I'll draw some on Augusta but at the same time my patience level has to be even that much higher. At Augusta I was finding the fairways, hitting it right on the greens and I was making everything. It's a harder golf course than the Masters played this year," said Spieth.
Patrick Reed, meanwhile, shot the best round among the afternoon starters, a 69, which featured some imaginative uses of the various rolling hillocks around the greens here and also some brilliant putting on surfaces that have been roundly criticised over the first two days. Yet, Reed felt that he left too many shots on the course.
"I felt that I left a lot out there today. I didn't hit as many good golf shots as I did yesterday and I didn't get up and down once. Unfortunately, I let a couple go there, but any time you have the lead going into the weekend you're always happy, so hopefully I can continue playing some solid golf, hitting some fairways and giving myself some more looks," said Reed.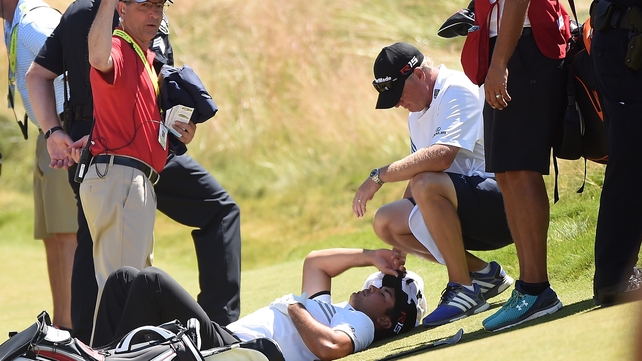 Reed and Spieth, on five under, lead by a stroke from Dustin Johnson and Branden Grace. Back in a tie for ninth place on two under is twice former US Open runner-up Jason Day of Australia, who collapsed on his final hole with vertigo but got up and finished the hole for a round of 70.
No joy at all for Graeme McDowell and Darren Clarke, who both missed the cut by a distance, and Tiger Woods struggled badly again in a round of 76 to miss the weekend action by a margin of 12 strokes on 16 over par.