Emma Duggan's sporting roll of honour has exploded in recent years but there is one glaring omission – a Leinster senior title.
From December 2020 to April 2022, the DCU student collected All-Ireland titles at senior and intermediate level and National League Division 1 and 2 winning medals.
Covid restrictions meant that the Leinster Championship wasn't staged over the last two seasons, but Duggan and the Royals will get their chance this Saturday as they face Dublin in the final at Croke Park as part of a double-header also featuring the men's final between Dublin and Kildare.
"It's massive, it's a competition that we value a huge amount having not played in it for how many years," Duggan, who was speaking as an ambassador for the 2022 Kellogg's GAA Cúl Camps, said.
We need your consent to load this YouTube contentWe use YouTube to manage extra content that can set cookies on your device and collect data about your activity. Please review their details and accept them to load the content.Manage Preferences
"It's the same for Dublin, they haven't had a Leinster competition in two or three years now at this stage so they're going to be feeling the exact same way as we are.
"It's something that a lot of us have spoken about. I don't have a Leinster medal at adult level so it's definitely something that I want in my back pocket as well as the rest of the girls. A lot of them only have one at intermediate level so we're really, really motivated for the game.
"There's an awful lot of hunger within the group so hopefully we can go out and show that on Saturday and we're coming away with a Leinster medal."
For so long Dublin have been the dominant side in the women's game, a team Meath aspired to match.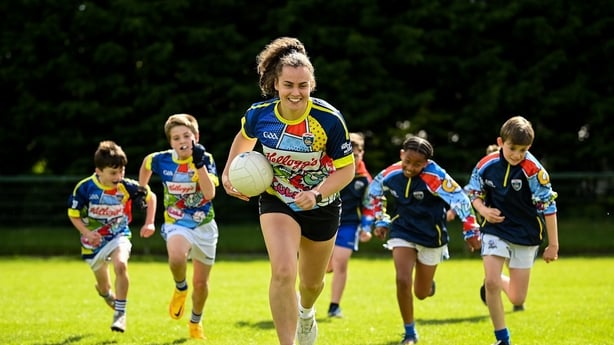 Eamonn Murray's charges have managed that in a very short period of time and having beaten Mick Bohan's side already in the group stage, another victory would copper-fasten the belief that not only have they matched Dublin, but overtaken them too.
That's a potential scenario that will provide plenty of motivation in the visitors' changing room too, and Duggan said that they have looked closely at the mental fortitude required to survive as the hunted rather than the hunters.
"We've done a huge amount of that work. We have our sports psychologist Kelley Fay, she's been a massive asset for us. We've had her for the last, I think, three years now.
"Look, she probably had an easy job last year. This year it's definitely something that we did speak about with her. I think it's something that individually we've probably spoken about as well in one-to-one sessions in terms of the pressures that's going to come with each player as well.
"The expectation that people outside the camp are going to have on us, it's an element of the game that people probably don't pay enough attention to but for us it's been really, really important this year.
"We're always having meetings with her and we probably will this week as well. She's been a massive help about maintaining focus on the job at hand rather than taking in all the outside noise, as we like to call it. She's been a massive help and she's one of our best assets, that's for sure."
Something that helps in that battle is the continued vociferous support the players have received this season.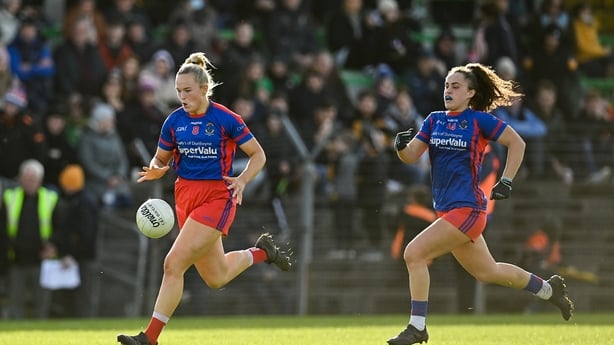 A huge Royal crowd was at Croke Park to see them defeat Donegal in the Division 1 final last month and Duggan said that they it was reassuring as the squad had wondered would it taper off after last season's exploits.
"We've all been laughing. Since the All-Ireland final, we kind of thought that the support would die down a little bit, people would kind of forget about it but it's gotten bigger and bigger every match we play, and I suppose that probably comes with winning.
"We've kind of continued on from where we left off last year. That's been huge as well. The support has been absolutely unbelievable, and we're forever grateful for it. Everyone that has stepped up and come to all our games to give us support."
And for those at Croke Park, it could be one of the last opportunities to see Vikki Wall in a Meath jersey for the foreseeable future with the player expected to head to Australia to link up with North Melbourne in the AFLW.
Duggan has also been linked with a move to Australia and while she said that she was "definitely staying put" for now, she did back her team-mate to be a roaring success.
"I think she'll take to it like a duck to water.
"She's a massively physical player, and she's an unbelievable athlete. The work that she's put in over the last few years I think is going to show over there as well.
"I'll be looking on, I'll be supporting her the whole way if she does make the move. I'm delighted for her and no one deserves it more than her, and I look forward to seeing her in action."