The journey may have changed but Tipperary's Teddy Doyle is still happy to rack up the kilometres after fulfilling his ambition of playing inter-county football.
The Kerry native had spent the last number of years travelling from his Tipperary base back home for club duties with Templenoe before recently transferring to Premier club Ballina.
That led to a call-up from Tipperary boss David Power, and now the travelling has taken him to the likes of Waterford, Wexford and Cavan for matches as Doyle tries to help improve the county's fortunes.
That will continue on Sunday as Tipperary make the journey to Netwatch Cullen Park for their Tailteann Cup opener with Carlow.
"I left my club in Kerry, I've been with Templenoe all my life but I got married to a Tipp lady in January," Doyle said.
"I've been living in Tipp for the last few years and travelling up and down for the last six or seven years. So I just decided time is pushing on, it isn't on my side. David Power gave me the chance to come in with Tipp so I said I'd take it and see where it goes."
The Limerick-based Garda said that it was actually a Clare man that helped him to link up with Tipperary.
"[It's a] bit of a funny one I suppose. I've to thank a Clare man for getting me the gig with Tipp.
"Joe Hayes was a selector with Tipp. I was playing with the Sigerson team in the Garda College when Joe Hayes was involved with them. Joe is the one I can thank. He put my name forward to David Power and the management team there. That's where it came from.
"I got in training with them and that's how it got started, it was while Joe was with Tipperary last year. Thankfully David kept me on this year and it's good so far."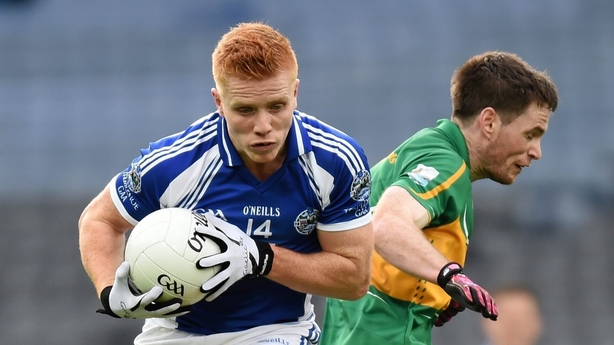 Doyle is not the only player with a Kingdom brogue in the Tipp changing room as Cordal native Sean O'Connell is also on board.
It may not be the green and gold of Kerry, but Doyle said that it hasn't been that strange an experience pulling on the Tipp top.
"It is and it isn't. I never played for Kerry so I don't have that to look back on.
"It was good excitement to put on an inter-county jersey and get to play inter-county football and put yourself at the highest standard you can get to. It was strange alright but I'm a Tipp man now. I'm living in Tipp and I'll embrace the Tipp colours."
Tipperary have already secured promotion back to Division 3 this season, and an 11-point win over Carlow in the penultimate fixture helped them on their way.
That game was in Thurles and the fact that they're on the road this time means that it will be a different sort of game on Sunday, according to Doyle.
"We played them in the league and we did a bit of work before that game, making sure we were set up well for them. Because it's the same for any team in Division 4 or 3, if you're not ready and not set up you could get found out.
"A lot has changed since then, there's a few new faces on our team and I'm sure there will be on theirs as well. This time we've to go to Carlow so there will be no gimme there, I'm sure we'll have a tough battle so hopefully we can come through there."