Derry must overcome the biggest challenge in sport if they're to book a place in the Ulster final with a win over Monaghan at the Athletic Grounds on Sunday, according to former Armagh talisman winner Oisin McConville.
Having debuted their championship season with a note-perfect dismantling of reigning All-Ireland holders Tyrone at Healy Park a fortnight ago, they now face into that tricky second album against a Monaghan side who may very well know every word of their latest single.
Speaking on the RTÉ GAA podcast, McConville wondered if Rory Gallagher's side need to slightly reinvent themselves in order to ensure the Farney Army - who had little trouble seeing off Down the last day - don't see them coming.
"Derry now face the biggest challenge in sport, for me - can you get yourself back up to a nine or a nine-and-a-half out a 10 again?" McConville asked.
"Now that Monaghan have seen exactly what Derry are about, can they reinvent themselves again, or do they just stick with what gave them success the last day?"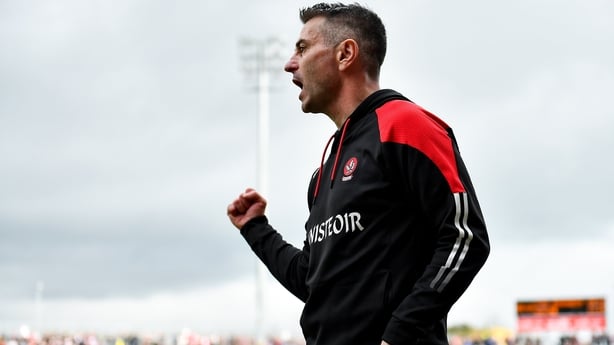 Gallagher may have kept a trick or two up his sleeve during the recent league campaign which helped his side pull off the opening-day upset against the Red Hand, but the element of surprise is not something the Oakleafers can rely on this Sunday.
"Tactically, he has changed a lot," McConville added. "If people want to know why Derry didn't get promoted from Division Two, it's because I think they were keeping a bit of stuff locked away for that Tyrone game.
"The most surprising thing for me for with teams that play against Monaghan, is that they decide they are going to have a go at [Monaghan keeper, Rory] Beggan. And they feel as if that's the right way to go.
---
Football Championship Weekend: All You Need to Know
---
"If you look at Derry against [Tyrone No1, Niall] Morgan the last day - and you can't see there being any dramatic change in that - yes, they gave him a few [kickouts] when they looked a bit tired or were after having a large passage of play.
"But one of the decisive things is they decided to press. Morgan kicked a couple over the line and they started to get a bit of energy from that.
"The two sides match up like for like. They play in a similar vein.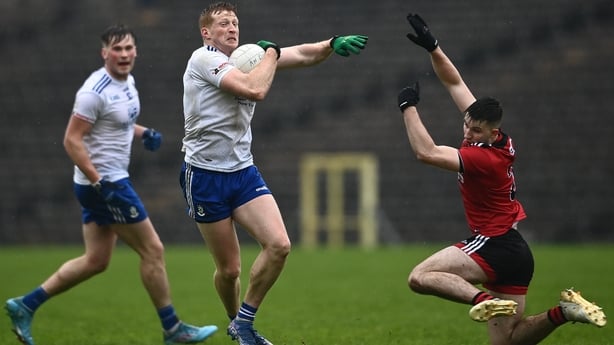 "Both teams like to play against a set defence, they don't mind that. I've seen Monaghan breaking out of defence on several occasions and holding the ball up deliberately so they can get at a set defence.
"It seems wild, it seems incredible that teams would do that but they're just very comfortable in those surroundings.
"It's an intriguing one for me, because - as much as a lot will be decided by individuals - tactically, there are some key things that have to happen for Derry to win this match," McConville predicted.
"They have to get up to the level they were at [against Tyrone] in order to beat Monaghan."
We need your consent to load this YouTube contentWe use YouTube to manage extra content that can set cookies on your device and collect data about your activity. Please review their details and accept them to load the content.Manage Preferences
Listen to the RTÉ GAA Podcast at Apple Podcasts, Soundcloud, Spotify, or wherever you get your podcasts.