It's kind of funny. At the start of the year, or even still now to be honest, all the talk is about the Munster championship.
Namely, about how competitive it is, and how far ahead of Leinster hurling it is.
Prime example - when myself and Derek McGrath were on Sunday Game duty two weeks ago, Clare played Cork while Galway were hosting Kilkenny, both games scheduled for 2pm.
We decided to watch the big game of the day, Clare-Cork, first and then watch back the other game at 4pm.
Well, how wrong we were! The game in Salthill was the one!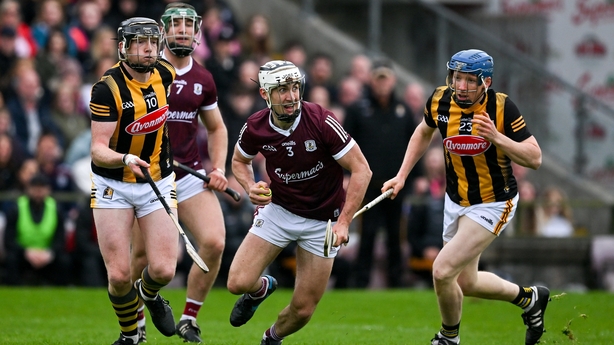 In Munster, Limerick-Cork was a disaster, Clare-Cork was a disaster, Clare-Tipp... another disaster. By a disaster, I mean they were all one-sided non-competitive games.
If you had to go by last weekend's talk, Limerick and Tipperary was supposed to be a walk in the park for the hosts - it was far from that.
By the time Limerick and Clare meet in Ennis on Sunday, all three teams could be known depending on the Waterford-Cork result, meaning that game won't mean much, and Cork-Tipp will be reduced to a dead rubber.
So, depending on results, by the end of the round-robin series, the majority of matches in Munster may have been either one sided or dead rubbers.
Setting loyalties aside, from the perspective of a pure hurling fan, you want to see tight games and results going down to the wire.
Contrary to current perceptions, Munster hurling is not as far ahead of Leinster as people imagine. Sure, the two leading contenders for Liam MacCarthy may be from Munster, but can you honestly say that if either of them took on Galway or Kilkenny that you'd be over confident? Absolutely not.
If Clare were to finish third in Munster, with Dublin or Wexford possibly finshing in third in Leinster, a game between any of those sides is 50/50.
We can take Laois and Westmeath out of the running as they won't be in the top four. It's four counties fighting for three spots.
Wexford's games at home to Galway and Dublin were nail-biting finishes. Yes, I will be the first to say that the quality at times was far from sexy, and a good bit below top standard.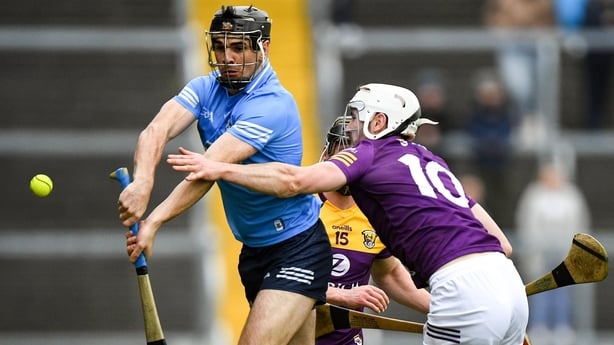 I always say, just because a game is exciting and nail-biting doesn't actually mean it was a good contest.
It could be anything but. And I would say a few of the 'tight' games in Leinster were not of the same standard of Munster but the competition was fierce.
It begs the question. Are you better off entering the All-Ireland series coming off the back of fighting performances and character building wins, as opposed to one-sided games or dead rubbers?
In Limerick, we had bitter experience of the pitfalls. In 2019, we were flying in Munster and hot favourites coming into the All-Ireland semi final against Kilkenny. But they were battle-hardened and that showed in the first 20 minutes. They raced into a big lead early on and it was ultimately the winning of the game.
The Leinster series is going to go down to the last round of games. Until then, we won't be sure who will contest the Leinster final, who'll sneak the third position, and also who is going to have plenty of time for summer holidays.
In Leinster, there's still loads of uncertainty, whereas we all have a fair idea who will be there in Munster, bar Cork throwing a spanner in the works this Sunday.
In Munster, we've had no upsets. In Leinster, we've witnessed some and will see more. On Saturday evening, the Dubs host Kilkenny, and while I suspect, when push comes to shove, that the Cats will win, would anybody be dumbfounded if Mattie Kenny's side registered a famous home victory? Absolutely not.
You would imagine that if asked six weeks ago, what game is the biggest of this weekend, the one you'd be most looking forward to, Dublin-Kilkenny would probably be down the pecking order.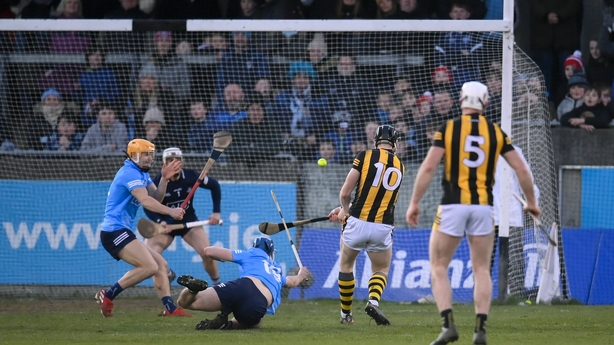 But that was then. In truth, looking at things now, with Cork after showing so poorly thus far and with Waterford boasting home advantage this Sunday, and Clare-Limerick possibly even a dead rubber, there is only one game that I really can't wait to sit down and watch. And it's the game in Parnell Park on Saturday evening.
There is big big pressure on both managers to deliver or else they will leave themselves needing a big win the following weekend.
In Wexford, Darragh Egan might be allowed a 'Mulligan' this year, if they were to lose out, considering it's his first season.
But if Mattie Kenny failed to make the top three, you would suspect his time will be up in Dublin.
Either way, Munster has been a let down so it's time we stand up take up and take note of Leinster.
I'm all about quality over excitement, but when you mix both it's hard to beat. As for the quality, is it really miles below Munster? I'm not so sure.
We need your consent to load this rte-player contentWe use rte-player to manage extra content that can set cookies on your device and collect data about your activity. Please review their details and accept them to load the content.Manage Preferences
Listen to the RTÉ GAA Podcast at Apple Podcasts, Soundcloud, Spotify, or wherever you get your podcasts.
Watch Waterford v Cork (2pm) and Clare v Limerick (4pm) in the Munster Hurling Championship on RTÉ2 and RTÉ Player from 1.15pm on Sunday, with live blog on RTÉ.ie/Sport and the RTÉ News app and commentary on RTÉ Radio 1