Four-time All-Ireland hurling final referee Barry Kelly says that the culture of counties overturning red cards and suspensions in Gaelic games needs to be culled, claiming blatant red cards are being rescinded.
Kelly was one of the top hurling referees for two decades, taking a Railway Cup final in 1999, an All-Ireland minor final a year later and an All-Ireland club final in 2004.
In the same year he was handed a national Under-21 final and then took several Munster, Leinster and Ulster hurling finals before refereeing further All-Ireland Ireland senior deciders in 2006, 2008, 2012 and 2014.
Now the former official says the lack of acceptance of red cards and suspensions is undermining current referees.
This comes after a recent spate of red cards, across both codes, were overturned on appeal.
"It is and there is definitely a refusal to accept decisions in the GAA now," he tells RTE Sport.
"If Johnny Sexton is sent off next Saturday and Leinster win and get to the final, he will definitely miss that final.
"There won't be 10 barristers heading to the European Rugby HQ to appeal.
"In 1999 Roy Keane received two yellow cards in the Champions League semi-final, missed the final and there was no appeal. He missed the game.
"In the GAA if a guy is sent off in an All-Ireland semi-final, unless he takes out a submachine gun and shoots down someone in front of our eyes the likelihood is that he will appeal the decision and is unlikely to miss it.
"It's wrong and county boards are speaking from both sides of the mouth," he insists.
"On one hand they are meant to respect law and order in their own counties and on the other hand they seem to just ignore all that when it comes to inter-county.
"I was linesman for the classic 2004 Munster final when John Mullane was sent off. He's one of the few in recent memory to accept a significant suspension in GAA history. But now lads are getting off and the cases haven't even gone as far as the DRA (Disputes Resolution Authority).
"I say this knowing my own county had its issue with getting Rory O'Connell cleared to play in the '04 Leinster final and won a High Court order to make him available for selection.
"But, overall, it cannot be allowed to continue. Referees are being totally undermined in my book. Counties need to accept, unless there has been a clear error made, that their players have been sent off for a reason."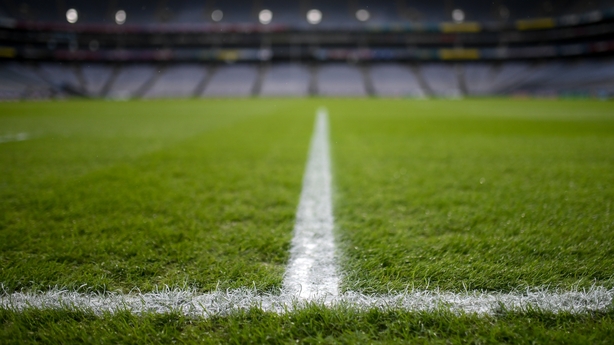 Kelly feels that the major issue facing hurling referees this year is the policing of the handpass.
From game to game there are examples of refs clamping down on illegal hand-passing but it is also impossible for officials to catch or blow for every foul.
This can lead to inconsistency.
But Kelly feels the emphasis to date has been strong.
"Dr. Tom Hunt from Westmeath is on the GAA's Rules Advisory Committee and he detailed how the number of hand passes in the game has gone through the roof in recent times. You are going from around 15 per game 20 years ago to around 100 per game now.
"It's a major point of teams' weaponry now but it had just become a release of the ball. Lads were pegging the ball out and the referee is now under pressure to make sure it's a two-fold action and that change is implemented.
"Sean Cleere took the Limerick and Waterford game and blew for five illegal hand-passes and he was spot on. I feel that in inter-county training players are so used to just throwing the ball that they have to re-train to do it properly. At club level everyone knows it is being policed now and teams are training accordingly with a two-fold motion.
"It had become a stain on the game but because the game is more possession based with teams creating football-style openings it is used quite a lot. But I think refs are cracking down well and it will change at intercounty back into being a more deliberate and clear hand-pass."
Kelly is part of a recruitment drive in Westmeath to attract more match officials and recently held an induction course for new whistlers.
But he says they are badly needed, pointing out that the average age of referees in Westmeath is 50.
"We are lucky in that we have a good quantity here, but we are always looking for more.
"At national level Paud O'Dwyer, John Keenan, James Owens, Maurice Deegan, Joe McQuillan and these guys are in their mid to late 40s and there is definitely not the same quantity coming through at that level.
"People say we need to get ex-county players in as refs but after playing at that level for 20 years or more you would need a very understanding family to say, 'I'm going back in as a referee.'
Kelly would like to see officials working with the same team week-in-week-out like they do in other sports.
That would, he believes, build up consistency and communication and would help develop younger officials who could serve their time as linesmen at the highest level before going centre stage.
He also feels that core GAA fans do not want to see matchday technology or score detection systems like VAR being introduced.
"In rugby especially there are sometimes big delays in going back to the TMO to see if a ball was grounded or to look at a different angle.
"I think the passionate GAA fan would be turned off by that.
"I think most fans accept mistakes from referees and very few are made.
"Sometimes we demand perfection from referees. A player could go and miss a few frees or hit a few wides and they won't always be torn apart in their own counties, but referees come under massive scrutiny in this regard.
"The stakes are high. For the last play of the Kilkenny and Galway game I felt it was a free, but many didn't. It wasn't an easy call. Last Sunday I wouldn't have sent off Aaron Gillane but I see Brian Gavin would have. The point I'm making. It's not always clear and the pressure is intense. People need to realise this and most do."
We need your consent to load this rte-player contentWe use rte-player to manage extra content that can set cookies on your device and collect data about your activity. Please review their details and accept them to load the content.Manage Preferences