Ex-Waterford manager Derek McGrath believes we will see a reaction from the Cork hurlers against Clare on Sunday but argues they need to provide greater protection for their playmaking half-back Mark Coleman.
Cork play Clare in Thurles this weekend - a designated home game moved to accommodate Ed Sheeran - with their championship season effectively on the line. A second successive loss would leave Kieran Kingston's side in dire straits for 2022, with Limerick, Clare and Waterford the heavy favourites to progress from Munster.
The 2021 All-Ireland finalists were panned following their 11-point loss to Limerick, RTÉ hurling analyst Jackie Tyrrell bemoaning their lack of aggression and questioning the "culture" within their defence.
They face a Clare side who are buoyant in the wake of their resounding win over Tipperary on the weekend last but McGrath has a fancy for Cork and is anticipating a reaction to the criticism of recent weeks.
"A lot has been written and a lot has been said in the last two weeks. I think if there's 'stuff' in Cork - and I'm not one of those that thinks there's not stuff in these Cork guys.
"I believe there is and I think it's going to manifest itself on Sunday. And it has to and I think it will," McGrath told the RTÉ GAA podcast this week.
"Motivationally, if you hear and see what's been said, or even if some bit of the rumour mill permeates its way to the Cork group, I think there's stuff in the Cork boys and I think they're going to react. I could be way off but I think they will."
We need your consent to load this YouTube contentWe use YouTube to manage extra content that can set cookies on your device and collect data about your activity. Please review their details and accept them to load the content.Manage Preferences
McGrath doesn't believe the Cork management have the time to make radical changes to the team in the wake of the Limerick debacle, saying modest tweaks are all we might see.
"Do you stick or twist? I'm not sure have they the time. I think there'll be subtle tweaks.
"Look at the radical changes that have taken place in Gaelic games over the years, (for example) Donaghy to full-forward, all the things that happen mid-season that act as a catalyst for a kick-on. You're thinking of Mark Keane, of Harnedy to full-forward, all the speculation about (numbers) 3 and 6...
"I don't think Kieran (Kingston) can make seven or eight changes. The timespan for me, as an ex-manager, is not there to do that."
The positioning of Mark Coleman has been a widespread point of contention, the 2017 All-Star enduring a difficult shift at centre-back in Páirc Uí Chaoimh a fortnight ago. Ben O'Connor has suggested that Ciaran Joyce be handed the No. 6 jersey, while Eoin Cadogan argued in the Irish Examiner that Coleman should be re-deployed at centre-forward.
However, McGrath says the bigger issue is that Cork's lack of ferocity or aggression in the middle third is ramping up the pressure on Coleman back the pitch and preventing the wing-back from flourishing.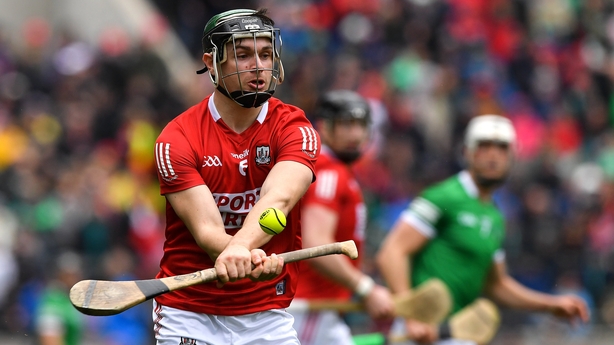 "There's so much talk about Mark Coleman. I think if you left him on the edge of the D and left him as the out-ball for the keeper, the out-ball for everyone (is the way to go).
"For me, the big issue for Cork is that the wall of cover is not big enough, is not vicious enough, for Mark Coleman to do his job. I know we all highlighted the issue with the Kyle Hayes goal where he got sucked (towards Hayes) but if that happens, you need your midfielders and wing forwards tracking and covering.
"I expect Cork to have a greater ferocity in what Robbie O'Flynn and the half-forwards do in front of him (Coleman).
"Mark Coleman is a really good hurler wherever he plays and I'm hoping he has a good game on a personal level. Where best to play him? In the semi-final last year, they marked TJ Reid with Millerick at centre back and they put Coleman on John Donnelly.
"He let Donnelly go down the field and Coleman hurled an ocean of ball from right half back, which is what Diarmaid Byrnes does for Limerick."
We need your consent to load this rte-player contentWe use rte-player to manage extra content that can set cookies on your device and collect data about your activity. Please review their details and accept them to load the content.Manage Preferences
Listen to the RTÉ GAA Podcast at Apple Podcasts, Soundcloud, Spotify, or wherever you get your podcasts.
Watch Galway v Kilkenny in the Leinster Hurling Championship on RTÉ2 and RTÉ Player on Sunday from 1.15pm with live blog on all games RTE.ie/Sport and RTÉ News app. Cork v Clare in the Munster Hurling Championship is available to stream worldwide on GAAGO.ie.