There will be no hint of a harvest air around this year's GAA championship.
No chance for primary schools to share in the excitement ahead of All-Ireland Sunday. It's not necessarily a shock to the system. We knew this earlier start was coming.
The sun, they say, is meant to dance on Easter Sunday morning, a celebratory jig after Christ's resurrection. There may be dancing at the crossroads before that if Wexford come out on top against Galway in their Leinster hurling opener. In football, Fermanagh welcome Tyrone to their patch.
All of this happening on the Easter weekend. A weekend in times past where the GAA's annual congress took centre stage and the Circuit of Ireland Rally traversed the country.
Some events remain fixed, however, with Fairyhouse playing host to the time-honoured Irish Grand National and the links at Rosses Point providing a picturesque background for the West of Ireland golf. Charlie Mulqueen of the Cork Examiner setting the scene on RTÉ Radio: "You join us here at a wet and windy Rosses Point". It wasn't always that inclement!
---
CHAMPIONSHIP 2022 ON RTÉ SPORT
---
We're not at that point in the year of ice-cream weather, but championships weekends are now upon us. By the time the longest day arrives we'll be at the All-Ireland series juncture. Provincial winners in football will have had a few weeks to plot their next move; those still standing after the qualifiers should have some momentum, perhaps thinking they can take out a provincial kingpin.
Much focus will be on the Tailteann Cup. It should be respected. It could be very competitive. We had the All-Ireland B and the Tommy Murphy Cup. They never got the love.
Hurling's tier structured has worked well. The Munster and Leinster round-robin leaves little room for error. Some big names will be gone from the All-Ireland race before May is out. A long summer ahead to ponder.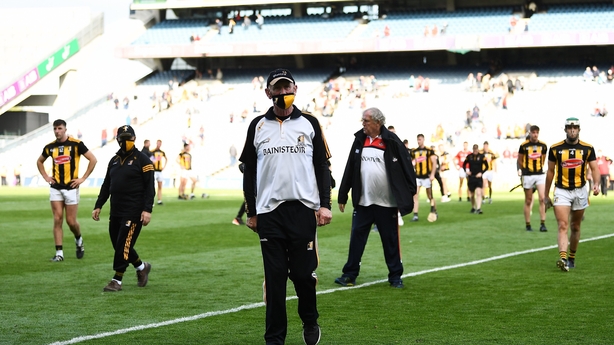 Brian Cody remains that constant presence. This is his 24th year at the helm of Kilkenny. The desire to bring Liam MacCarthy back to the Marble City again is no doubt driving him on. A star under his tutelege, Henry Shefflin, is out to fully awaken Galway once more. All eyes on Salthill then come 1 May.
Limerick, who laboured for most of the league, will be expected to re-ignite that flame. Kiely's men could so easily be going for five All-Irelands on the spin. Waterford looked best placed to take them down. They ended the league with silverware and a tempo that could be hard to stop. No surprise that Liam Cahill wanted to stay. Déise folk are desperate for new heroes to follow those from '59.
Back to the football. Not many games catch the eye early doors. Yes, we have a Mayo-Galway a week on Sunday and the prospect of Tyrone v Derry a week later. Ulster, as always, will be competitive. Can Rory Gallagher's Derry or Kieran McGeeney's Armagh match their growing potential with the Anglo Celt trophy in their grasp.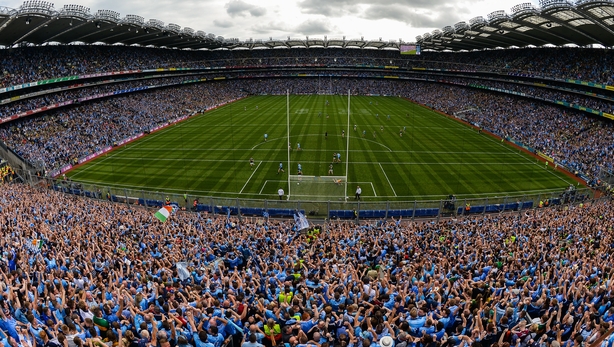 Jack O'Connor's previous tenures in the Kingdom began with league and All-Ireland success in the same year. The latest house that Jack has built looks sturdy enough to double up again. Dublin are potential opponents in an All-Ireland semi-final - another potential classic in the offing if the Dubs are on song. A crucial few months ahead for Dessie Farrell. A failure to get the necessary tune out of his charges would see the pressure crank up.
Barring a replay in football, the men's championship season will end on 24 July. The following day sees the start of the Galway Races. And the trek up Croagh Patrick is still a week away. God, we are living in different times!
2023 will see more games in the football championship, with the Sam Maguire and Tailteann Cup races incorporating a group phase after the provincial series. It's possible a team could end up playing 12 games in order to win Sam. Surely a few extra weeks and an August finish would have to come into play?
We are where we are, with GAA president Larry McCarthy saying that any loss of the spotlight from moving the All-Ireland finals to July is "worth it" in terms of the benefit to club players.
The split season is here to stay.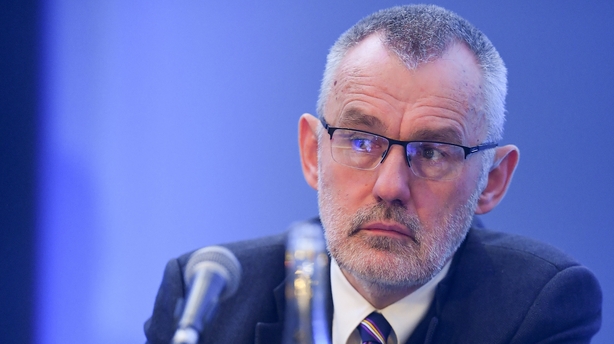 Some have questioned the wisdom of leaving what was once the prime championship window of August/September clear for other sports.
"My own view is that it's important to give the club its window," McCarthy added, when speaking to RTÉ at the end of last year.
"From the end of July, the clubs will have their window right through the rest of the year.
"You can make the argument that we might be giving up August and September, to a certain extent, but in my view it's well worth it because 98% of the members will get their opportunity to play.
"The 2% (inter-county players) are very important in terms of marketing and presentation of the games but I think it's worth it."
McCarthy also said that the decision would not impact GAA revenue.
"The GAA won't lose money. It has been a very tough time and we have been very prudent in terms of our expenditure over the last two years."
The Cork native will be hoping for bumper crowds to attend venues over the next three months. And maybe soon we'll get the ice-cream weather too.
Listen to the RTÉ GAA Podcast at Apple Podcasts, Soundcloud, Spotify, or wherever you get your podcasts.
***
Follow Waterford v Tipperary and Cork v Limerick via our live blog on RTÉ.ie/sport and RTÉ News app, watch live on RTÉ 2 and RTÉ Player or listen to national radio commentary on RTÉ Radio 1's Sunday Sport.