County managers living within a stone's throw of each other is a rare but not unheard of occurrence, but two managers competing against each other in a province outside their own and in another country is perhaps unique.
That's what will happen this Sunday though as New York host Sligo in the Connacht Championship quarter-final at Gaelic Park. On Thursday afternoon, Crossmaglen native and current Yeats County boss Tony McEntee will fly 3,000 miles to face off against New York manager Johnny McGeeney – a man who grew up two miles away from him in Culloville in Armagh.
At Christmas time McEntee was filling up his car with diesel when he spotted McGeeney at the other side of the forecourt. He walked over to have a chat but the New York boss hadn't spotted him and drove off before he could get there. No matter the outcome on Sunday evening in the Bronx, the two will get a chat anyway.
The Crossmaglen-Culloville rivalry is a fierce one, but it's been an entirely one-sided one over the last two decades. McGeeney was used to being a huge underdog when he came up against McEntee on the pitch in the Armagh leagues, and with the handicap for Sunday's game – to be shown live worldwide on GAAGo – sitting at 16 points, that one-sided nature looks set to reach the sidelines too.
"It would be a big rivalry but they always had the upper hand," said McGeeney, who was appointed manager on a two-year term in December.
"I'll never forget when we beat Cross in the league to stay up [2007] and I think the Culloville boys went on the drink for a week.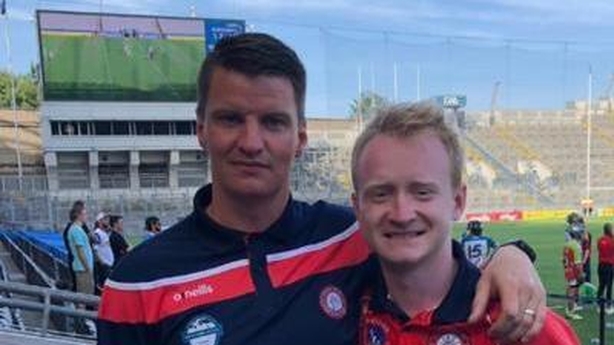 "I played 17 years of senior football and they won the championship in 16 of them. They were some outfit."
Despite the neighbourly rivalry that exists between the two clubs, McGeeney owes a bit of gratitude to Crossmaglen and, in particular, Tony's twin brother John.
In 2011, the older of the McEntee twins – albeit by just 30 minutes - managed Culloville to the Armagh Intermediate title and all the way to the Ulster final where they lost out to Derry's Craigbane on a 0-6 to 0-5 scoreline despite McGeeney drawing his side level late on.
John McEntee, no doubt, will be keeping a close eye on events in the Big Apple.
While it may seem that New York's chances lie closer to none than slim, there is some undoubted talent amongst their ranks and as long as they give their all, McGeeney will be content.
They are captained by Jamie Boyle who will likely start at full-back with former Down goalkeeper Michael Cunningham behind him in goals. Galway duo Adrian Varley and Johnny Glynn are also two big threats while Alan Campbell, a Munster winner with Tipperary in 2020, will shore up the defence. Also like to be in the squad is Armagh man Tony Donnelly, who grew up in Culloville and happened to enjoy a fierce rivalry with both Crossmaglen and Culloville. It's a small world after all.
"I'm not stupid, the boys aren't stupid, we know what we're up against. But they're a great bunch of lads. We have a few Irish Americans in training too and everyone has put in a big effort," continued McGeeney.
"I just hope the boys give it everything for 70 minutes, that's all you can ask for.
"New York have had nothing this last couple of years having been out of the championship [due to Covid-19] so there is a buzz there, everyone is buying in.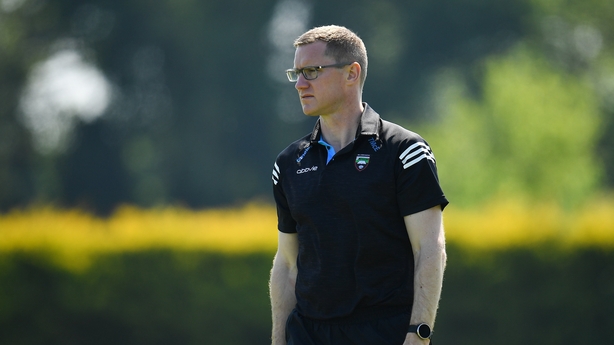 "We've a panel of 36 and we've had to give 10 boys the bad news that they'll not be able to tog out, but they're still heavily involved. It should be a great weekend."
If New York do, as expected, exit the championship this weekend, it certainly won't be the end of the road for McGeeney and some of the players from the city.
In July, the New York junior team, made up entirely of American-born players, will compete in the All-Ireland Junior Championship semi-final against a British outfit. If they win that, the final will be held at Croke Park with Kilkenny and another yet to be determined British side on the other side of the draw.
"The junior would be my bread and butter. I started with some of those Irish-American players when some of them were maybe only 15 and now they're 23. 24 years of age and there are some really good players there.
"So that's something to really look forward to and a sign of the work going on."
Follow New York v Sligo via our live blog on RTÉ.ie/sport and the RTÉ News app, or stream live on GAAGO.
Listen to the RTÉ GAA Podcast at Apple Podcasts, Soundcloud, Spotify, or wherever you get your podcasts.
***