Down footballer Kevin McKernan fears that the current charter between the GAA and GPA could lead to inequality within county panels and warns that disgruntlement could set in for players not included in the 32-man squad.
The GAA provides a subvention for counties for up to 32 players on a panel.
Many counties are carrying numbers in excess of that and have been for some time.
The GAA have told counties that panels do not have to be restricted to 32 players but have decreed that if a county is carrying more than that, it needs to be factored into the overall team budget. Counties themselves will have to pick up the tab without help from Croke Park.
As the impasse between Croke Park and the players group continues, the GAA have stuck with their policy of mileage provision covering up to four sessions per week.
In other words, Croke Park will provide a subvention for these sessions and for up to 32 players participating in those sessions at 65c per mile.
County boards will have to cover the costs if a fifth session was called.
This is a scenario that the GPA insists it should not have to police.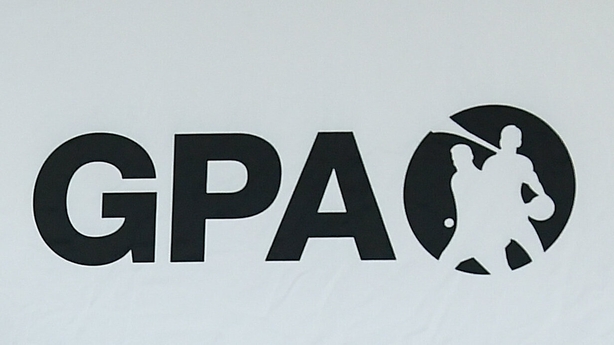 McKernan, who joined the Down panel in 2007 and made his championship debut a year later, also says that tensions could start to fester between teams and players within squads, if players outside of the 32 are not protected.
"This is only a personal view after 15 years of playing inter-county, but I feel players in every county need the same protection and that should come through the charter. It should cover the maximum number of players possible," McKernan told RTE Sport.
"A 32-man panel doesn't protect players numbered upwards of 33 to 40 and that's the biggest thing for me. Obviously for any panel, numbers 33 to 40 are needed, especially this year where there is a condensed season and an increased load on players for a shorter time frame. How can you have internal games of 15 v 15 if you don't carry 40 players.
"A wee bit of disgruntlement will creep in," he states. "Players 33 up to 40 will think they are seen as development squad members, part of an extended panel that can be dipped in and out of.
"They should be protected by all rights. As of now county boards are going to have to bring up shortfall of numbers 33-40 with their mileage and gear. But what happens if a player leaves a squad after a certain time, say he starts in November but by January he is out of favour or drops off? That player should be protected too.
"There is no mandate in the charter to look after that. Plus, a lot of the time those players don't seek reimbursement even though they have committed for four months and could be out of pocket up to €1500.
"These players are coming home three or four nights a week to train and yet being told they are only allowed to claim expenses from where they live in the county.
"There is only one reason they are coming back from Dublin or wherever a few times a week and that's to train and play with their county. The way diesel costs are at the minute they wouldn't be coming home otherwise."
McKernan refers to the six-month inter-county season and acknowledges that months five and six are massive in terms of attracting crowds, and revenues, which he says are colossal at that stage of the season.
"But let's not forget that the season started with 32 teams and for what is given out in expenses it's very small really. There wouldn't be a league and provincial championship only for all counties.
"I laugh at some things I read and hear. That it should all be done for love of the game and it's a great privilege. Of course, that's true. From the age of five all I wanted to do is play for Down," he adds.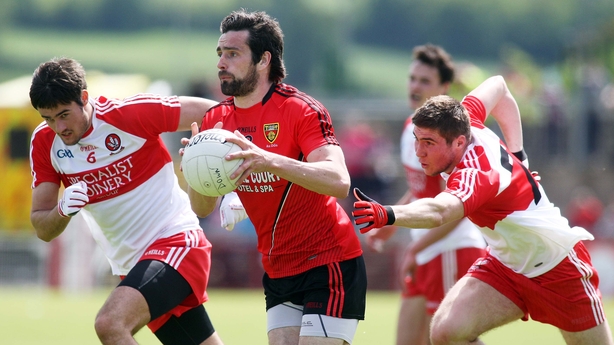 "But we are only human. We have mortgages, increased bills, the same problems as anyone else. The way things are going with the charter I feel extra pressure will be placed on county boards to make up that fifth session and players could be left out of pocket.
"Weaker counties will get nowhere near the gate receipts that other counties will generate, and some boards in those counties will be on their knees trying to create other avenues of finance to fund matters. Whereas boards should really be putting money into the development of sport, not putting it into players expenses.
"My point is that there should be a central backfall of money to look after all of that, to recognise the fifth session – if it is needed – and to protect all players in a 40-man squad. That should be reflected in the charter."
McKernan feels that at times in the year, whether it is pre-league, pre-championship or before a big game, a fifth session could feasibly be needed. But he says there must be a sensible approach.
"There are times too when players have to drive by 10 state-of-the-art gyms to instead attend a collective session with the squad. So, yes, a sensible approach is needed in all counties. By all accounts Tyrone trained just four nights a week and it left them fresh last year.
"Why can't lads be trusted to do their own fifth session in their own time or community? All those questions are not answered at the moment and that's why the players charter should protect players centrally.
"It's a huge honour and an exciting thing to play for your county but no way should a player be out of pocket to play for a county. There are too many distractions elsewhere. We are growing Gaelic games in the US, for example, and I could foresee a drain of players out there, especially talented players in weaker counties.
"This will become a huge issue, in my opinion. Counties spend 19 years nurturing players, but they could get a call to go to the States where there will be a job provided and they can get a few bob too. This is going to be a knock-one effect, I think."
We need your consent to load this rte-player contentWe use rte-player to manage extra content that can set cookies on your device and collect data about your activity. Please review their details and accept them to load the content.Manage Preferences
Listen to the RTÉ GAA Podcast at Apple Podcasts, Soundcloud, Spotify, or wherever you get your podcasts.