Former Dublin player Barry Cahill believes that the tolerance levels of the GAA's disciplinary chiefs could prove decisive in Donegal's Ulster Championship clash with Armagh in Ballybofey next month.
Both camps face an anxious wait to see if any bans are forthcoming following the unruly scenes that greeted the full-time whistle in their Division 1 clash on Sunday, and the 2007 All-Star believes that that decisions in the boardroom could have a big say on this year's Ulster Championship.
"These things do tend to happen when the two teams are playing again in such short proximity, in three or four weeks' time pretty much in a be-all and end-all championship game in Donegal," Cahill told RTÉ's Game On.
"It was a bit of a feisty encounter and obviously it was a tight game as well. Donegal did well to get the win under their belts. There was obviously a lot more at stake for them in terms of potential relegation. Armagh, on the other hand, Kieran McGeeney did go with a slightly weakened hand.
"As the game developed towards the final whistle it did get out of hand a little bit and I think for both camps there are a couple of interesting days ahead to see if any players will be reprimanded. You could easily miss one or two key players and that could be the difference then come championship."
Cahill said that potential sanctions would be particularly hurtful as both counties will be aiming to make the All-Ireland series via the Ulster title rather than a Qualifier route.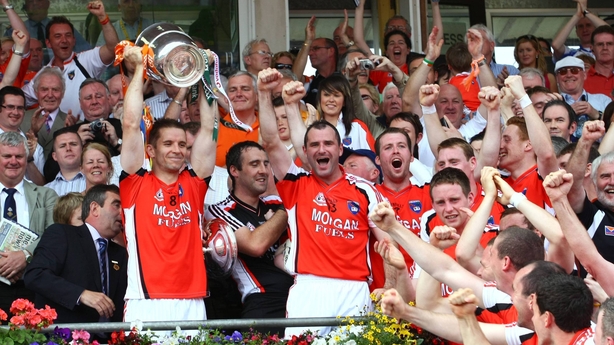 Donegal last lifted the Anglo Celt back in 2019 but suffered a shock final loss to Cavan in 2020. The Orchard County, meanwhile, haven't tasted provincial success since 2008.
"For both teams they will be really focusing on winning an Ulster title this year and going through the front door.
"What they saw with Tyrone last year going through and actually getting the All-Ireland, there will be high motivation there."