In about eight weeks' time, either Kieran Kingston or Liam Cahill, or indeed Wexford boss Darragh Egan, will be a genius - or else John Kiely will be.
It is easy to have commentary afterwards, but will playing in the semi-finals or finals of the Allianz Hurling League be more beneficial to these sides than not? Will the benefit instead lie with the Limericks or the Galways of the world who have to wait four weeks for their next encounter?
It's always great to be playing games, and the more games you get, the sharper you become. When you're winning, confidence grows.
Of course, you also leave yourself wide open for injuries, which is a worry, but you can't wrap lads up in cotton wool either.
For all the teams left in the league, they have to go all out and try and win it, but there is not much point in running your race too early.
Let's imagine Waterford or Cork are crowned league champions but underperform in the championship, would that be looked at as a successful year? Personally for me, no. Both teams are good enough and have the capabilities to win top honours.
If I was in their shoes the weekend, I would be going all out to win it, but I wouldn't be putting out a perceived championship 15. I know that might sound contradictory, but you can still go as hard as you like with players that are fighting to get on the team or fighting to get on the panel.
That way, you are leaving yourself open for improvement, you're not showing the teams waiting in the wings exactly what you are doing and also you are giving lads plenty of opportunity to show that they are ready or not for the heat of the championship.
If you go with a full team, you are doing two things. You will have a group within a set-up asking questions if they are beaten and questioning themselves too, and you are also giving the opposition management a head-start before you play them as they will be aware that not much is going to change in a number of weeks.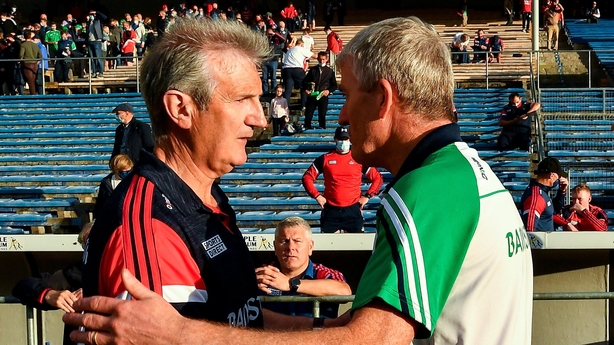 Getting to the later stages of the league is an advantage, but only depending on how it is used. If Cork were to be beaten on the banks of the Lee by Limerick two weeks after winning the league then what would that silverware be worth then?
The hardest thing for a manager is timing.
Take Willie Mullins for example and what he achieved at Cheltenham last week. He Had his horses timed to perfection. You talk to any trainers and they will tell you the same thing - well at least the good ones will anyway – and that's that you train them harder at home compared to what they will get at the races. That way they will be accustomed to what's coming, and if anything, they should find it easier.
It is the same principle in hurling. There is no point having teams flying early doors and then coming up short, or stale or burnt out, when it really matters.
Would the owners of the horses have cared about winning a smaller race six weeks out and then getting stuffed at Cheltenham? No.
It's all about the big day. Of course, If you can win pre-season and maintain it all the better, that is what you always want and aim for, but you have to leave room for improvement.
Kieran Kingston and Liam Cahill, who have now been in charge of Cork and Waterford for a number of years, would only love to get some silverware which may take some pressure off, but I would be happy to take my chances.
If I win a league with a team that I know I can improve come championship then it's ideal, but if I win a league with a team who have to consistently go to the well with then it becomes trickier.
Darragh Egan has had a dream start to his first year with Wexford, and it would be a massive achievement for him to win a league. Either way, whoever prevails, it will be a massive confidence-booster and only time will tell us whether they have left some scope for improvement when the real time comes.
Both Division 1 semi-finals will be very intriguing to watch this weekend, but the biggest game of them all is the relegation play-off between Offaly and Antrim.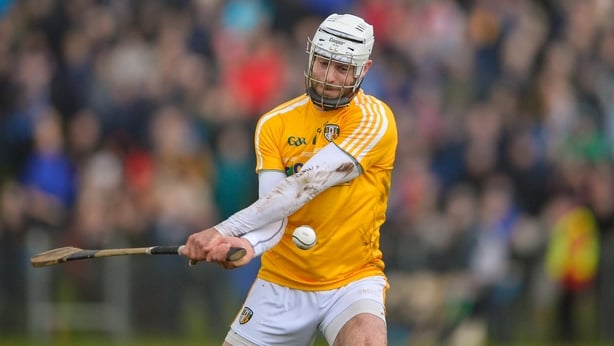 While Antrim have been very impressive in taking on some of the big teams in Corrigan Park, they have been the opposite away from Belfast. Even go back to last year when they took on the Dubs in the first round of the championship. After having a super league they were given a big chance but they were very disappointing.
This year against Laois when it mattered, and I don't know how much we could read into last week against Tipp, they were again disappointing.
Either way, it is a massive, massive game for them. They will go into the game as hot favourites and that will bring its own pressure also.
Offaly have made improvements as the year has gone on. I was at the Limerick game last weekend and I actually thought they weren't too bad in the first half, but were quite poor in the second.
Again, I'd imagine both Offaly's Michael Fennelly and Antrim's Darren Gleeson were putting all their eggs in the one basket last weekend, and both hoping, and needing, their eggs to hatch on Saturday afternoon!
Listen to the RTÉ GAA Podcast at Apple Podcasts, Soundcloud, Spotify, or wherever you get your podcasts.
We need your consent to load this rte-player contentWe use rte-player to manage extra content that can set cookies on your device and collect data about your activity. Please review their details and accept them to load the content.Manage Preferences