Following a dramatic win over Kerry at the weekend, Down have guaranteed a place in the Division 2A hurling final and now stand just one game away from the top-flight.
If they do go ahead and win the 2A final, the prize will be Division One hurling for the first time in 15 years.
After earning promotion from Division Two B in 2020, consolidation was the name of the game for many involved, but their manager Ronan Sheehan and his tight-knit squad form an ambitious group.
Their steady progression is no shock, merely the culmination of incredible commitment from a small group, good organisation, and an emphasis on developing the skills of the game at a high level from an early age.
Although drawing from an extremely small playing pool these are fruitful times for Down who have played five league games this year and won four.
The seeds of their steady graduation were sown many years ago. Under Sheehan's guidance several years ago they won the Ulster section of the Celtic Challenge (All-Ireland under-17) before beating Dublin Plunkett in the Division 3 Corn William Robinson final.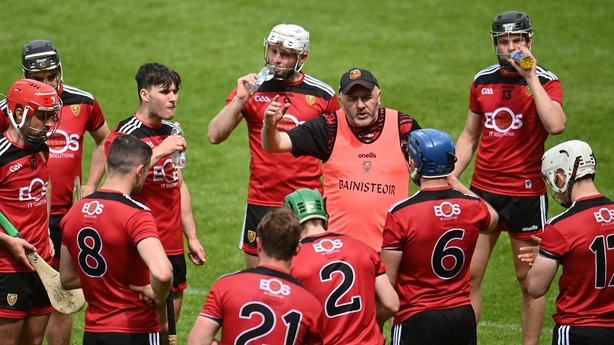 During that campaign players like Diarmuid O'Sullivan and Dónal Óg Cusack from Cork to give coaching sessions to the young players, creating an acknowledgement, buzz and awareness of what the Down hurling project was managing.
JP Napier and Jamie Fowler took over managerial duties in that competition from there and in their first season topped Group H of the Celtic Challenge with five wins from five and accumulated a massive 40-point total with a scoring difference which was way ahead of their rivals.
The point is that Down are inhibited by limited playing numbers compared to other counties, but it hasn't stopped them re-energising their relationship with the game.
Their pick largely centres around three senior Ards clubs, the stronghold of the county. Outside of that there are up to seven clubs, predominantly football outfits, where hurlers can also be drawn from.
But it hasn't stopped them dreaming big. The establishment of the Down Player Pathway program some years back was another key step in their development journey.
Their resilience is recognisable too. Against Kerry last weekend Down trailed by 0-14 to 0-8 at half-time but the likes of Pearse Óg McCrickard and Oisín MacManus were instrumental in helping them overcome that deficit to move one step closer to a return to top-flight hurling.
That win built on their recent defeat of Westmeath by two points - a side who have enjoyed Liam MacCarthy experience.
There were also impressive victories over Carlow and Meath.
The question is, regardless of how they fare in the coming fortnight, what can be done to help them sustain their excellent development work?
When this current batch of players and management leave, will the momentum fade with them?
Right now, there is something of a hurling revolution taking place in counties where the promotion of hurling has often been a struggle.
Take the semi-final pairings for the All-Ireland intermediate club series, for instance. The last four standing in that championship raised many eyebrows.
Tooreen of Mayo, Naas of Kildare, Kerry kingpins Kilmoyley and Banagher of Derry all made it to the semi-final stages.
We saw too in recent times how far the likes of Carlow hurling progressing. With only four senior clubs in the county, they won Christy Ring Cups in 2008, 2009 and 2017, played in Division 1B of the NHL and managed to gain a brilliant draw at home to Galway when they were there.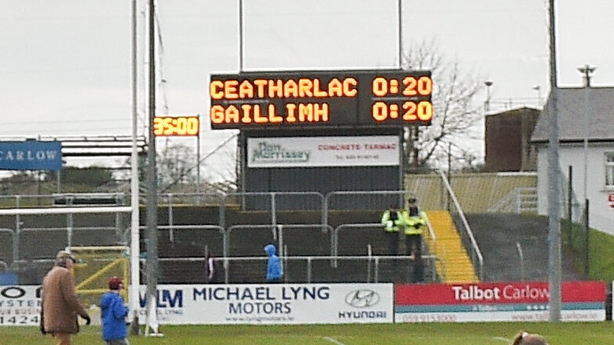 In 2014 Mount Leinster Rangers made an All-Ireland senior club hurling final too.
It was superb to watch but it's so hard for counties to be able to maintain that tempo. It's also even harder for any progression to be made for teams around the top of Division Two and the bottom of Division One.
Westmeath took heavy beatings last season but still won the Joe McDonagh Cup. For the likes of Kildare, Down, Westmeath and Carlow to even try to get to the top table, more help needs to come from outside.
The GAA allowed weaker counties to avail of designated players but speak to many managers involved and they are against that option.
Instead, greater emphasis needs to be placed on underage development and the GAA need to look at vastly increasing the budget for coaching – at club and schools' level. The association is in the process of levelling off grant-aid for counties but counties who keep both hurling and football strong, and those who are trying to break through in either code should be prioritised for specific games development funding – and held accountable from there.
The Leinster Council recently announced the hiring of 30 more Games Promotion Officers. Over 90 clubs will benefit from that development. Hurling needs as much attention from that scheme as possible. Like Laois showed over a decade ago, through the Setanta and Cuchulainn leagues, dividends can be seen down the line – if seeds are sown and the crop nurtured.
The yo-yo effect of hopping from Division 2A to the top-flight and back down again helps no-one. Does relegation have to be a certainty every year?
Look at how patient the 6 Nations administration have been with Italy. Was last weekend's win over Wales a turning point? Hard to know but no-one can argue they haven't been given time to develop their structures down through the levels.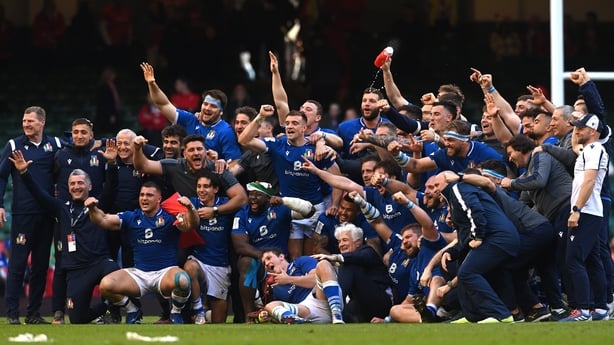 Giving a newly-promoted hurling team a three-year developmental grant, increased coaching resources, and maybe more opportunities to play at home venues and attract local interest would be more beneficial than the immediate prospect of falling down the tiers again. These days jumping from Division 2A to 1 is akin to climbing two tiers in football – such is the gulf between the sides.
Good club championships at ground level are needed - and if the teams are not there, teams who want to progress should be allowed cross borders and play in competition outside of county perimeters.
If there is a presence of coaching or promotion in schools this can play a massive role in developing counties, parallel to the traditional structures. What can be done to help there? Are there volunteers or ways to get a coaching presence into schools in emerging hurling counties?
Promotion is always a big help too – the chance to play before higher profile games or on major final days would help create a stir around teams.
Ensuring that a stable under-20 squad with players up to acceptable conditioning levels is crucial too. So too are games and multitudes of them.
There is no quick fix here. But with counties like the ones mentioned it is clear work has taken place on the ground.
It's when they get to a certain point that they need supplementary help from outside. Otherwise, when the lifespan of the team ends an inevitable slide back down the levels is likely.