While we are in the habit of a saying 'It's only the league, it's all about the championship' there can be no doubt that the Allianz League is playing a more significant role in the calendar for inter-county coaches and managers than ever before.
Managers can no longer experiment and make wholesale changes. Each division is real dog-eat-dog.
We are far removed from the days of the drawn out league which started with three games before Christmas and a huge break between the league and championship.
League schedules are now far more streamlined.
Finals are due to take place on the 2-3 April with provincial championships starting on 16 April when Fermanagh play Tyrone. The Connacht Championship starts the following day with New York taking on Sligo and London playing Leitrim. The Leinster Championship kicks off a week later and the Munster Championship starts the following week.
An advantage of the present format for inter-county management teams is that they have their players for an uninterrupted period from the start of the league and as a result don't have the worries and distraction of players going back to their clubs.
Momentum is massive for teams. That momentum can be positive or negative. With league games coming thick and fast, a few wins in a row, back-to-back clean sheets or scoring goals in every game have a galvanising effect on team confidence.
In the midst of a run of victories managers tend to experiment with more substitutions and team selections. This has a massive knock-on effect. Players believing they have a real chance of game-time means more competition in training sessions and ultimately a stronger group.
A poor league leads to doubts about team selection, motivation, tactics and fitness. Everything is scrutinised by players, family members (especially those that are not getting as much game-time), local media and, of course, the general public. All this is huge distraction for management and squads.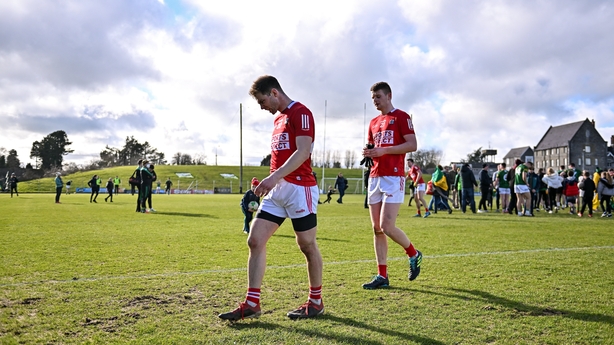 There can be no doubt the introduction of the Tailteann Cup and the reduction in the number of teams in the Sam Maguire race has forced management teams to be even more diligent as they periodise and plan their training plans prior to and during the league. The stakes have increased.
Division 1 teams have the knowledge that they have a place in the All-Ireland series regardless of league position. However, poor performances in the last two games from Donegal, Monaghan, Kildare or Dublin will cast a big shadow over their championship preparations.
Armagh v Kerry is the standout game this weekend. Both have been in outstanding form. Both teams are putting up big scores and are playing an exciting brand of football. Kerry are already in a good position to reach the league final while Armagh need to win to give themselves a chance of the valuable extra competitive game. This game will give an indication of how strong Armagh really are.
Dublin's win against Tyrone last weekend has given them hope of staying up. Tyrone have now been dragged into the relegation battle with Dublin, Donegal, Monaghan and Kildare.
Division 2 is a story of teams trying to avoid relegation. Any team that finish in the bottom two will have the double whammy of relegation and elimination from the All-Ireland Championship unless they at least make a provincial final.
If relegated, Cork would have the daunting task of playing in-form Kerry in a Munster semi-final in order to stay in the All-Ireland. They must be feeling pressure. They have already played the pace-setters in the division, their last two games are against fellow strugglers Down and Offaly.
Leaders Galway, Derry and Roscommon will be hoping that their league form continues and follows them into the championship. Mid-table Clare and Meath can't afford a slip-up or they could fall into the relegation places.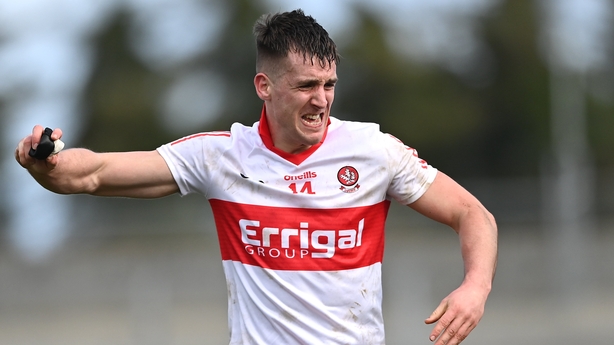 There is a real fight on for promotion from Division 3. There is only two points between the top six teams. Promotion places are wide open. The top 6 are paired off this Saturday and Sunday. The game between league leaders Antrim and Louth game in Ardee will be intriguing.
Managers Mickey Harte and Enda McGinley have plenty of shared history with Errigal Ciarán and Tyrone. Longford and Wicklow seem to be out of the race for promotion but Westmeath, Limerick, Fermanagh and Laois will all fancy their chances of getting into the top two.
The reward for the top two is a place in the All-Ireland series. The introduction of the Tailteann Cup has given teams in Division 3 extra incentive to be in tip top condition during the league and not just peaking for championship.
Cavan and Tipperary have opened a slim gap at the top of Division 4 but with two games remaining, Sligo, Leitrim and London are still in the running for promotion. Wexford, Carlow and Waterford are out of contention but will continue to work hard to create positive momentum in preparation for championship.
All of the teams in this division know that unless they have a serious run in their provinces they will be playing in the Tailteann Cup.
Rather than looking forward to championship I am actually enjoying the Allianz League right now and will enjoy the championship when it comes. How the league has changed.
Listen to the RTÉ GAA Podcast at Apple Podcasts, Soundcloud, Spotify, or wherever you get your podcasts.
We need your consent to load this rte-player contentWe use rte-player to manage extra content that can set cookies on your device and collect data about your activity. Please review their details and accept them to load the content.Manage Preferences