Four days out for the start of the Littlewoods Ireland Camogie League and Dublin have the daunting task of hosting All-Ireland champions Galway at... TBC.
As the time of writing (Tuesday), TBC is down to host a large number of games in the second weekend of camogie's national league.
For the unaware, TBC is not the name of some facility attached to a technological university somewhere on the outskirts of Dublin but stands for the acronym 'To be confirmed'. Meaning we don't yet know where the games will be played and nor do the players involved.
For Dublin's Aisling Maher, it does highlight the problems caused by the continued separation between women's Gaelic Games and their male counterparts - the GPA recently calling for merger talks to be accelerated, a call echoed by numerous women's football and camogie players.
"I would love to be able to tell where our game is on Saturday but I don't know," Maher told RTÉ Sport at the AIG media event to mark the launch of Dublin's season across four codes.
"Now, that's not to say that message hasn't been conveyed but it hasn't been confirmed anyway.
"That's a huge issue, (a) for us as players, I don't know in my head where that game is going to be. From a sports psychology, visualisation perspective, that's a challenge.
"But on top of that, you want to be encouraging clubs to be bringing young kids out, you want to be encouraging younger teams to go out to this.
"The feasibility aspect of a club to organise an U10 team to go to a match where they don't know the venue, those challenges speak for themselves.
"It's not anybody's fault in that the Camogie Association don't have access to one specific ground.
"I know some counties are getting to the point where they can put in camogie dedicated facilities. That's advantageous to them.
"But that's not something that the vast majority of counties have at the minute. It is something that's a barrier to the promotion of the game and it is a barrier to the growth of the game."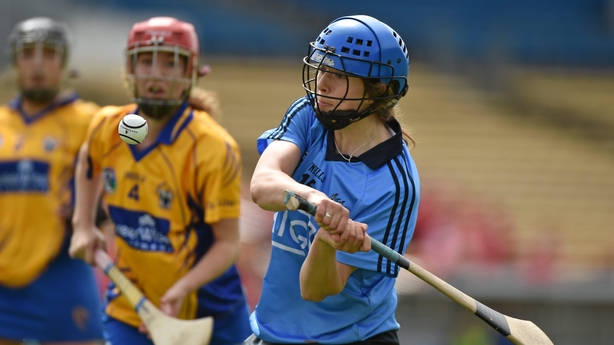 Only the day before, Galway's Sarah Dervan disclosed that the All-Ireland winners had been unable to find a grass pitch to train on and had been working on astroturf.
"I'll be feeding it back to management not to play on an astro if Galway have been training on astro, so thanks for that info!" Maher says.
"They highlight the issues that are there. That's one of the reasons why the three organisations coming in under the one umbrella would make a difference because it puts that onus and responsibility on someone.
"There's no point in me giving out about the GAA or Parnell Park because, at the end of the day, camogie is not part of their organisation. Anytime they give us a pitch, they're doing us a favour, they're moving other games to let us play. And anytime they don't let us play, chances are they can't because there's other games on that they do have to host.
"From a players' perspective, it's infuriating to see an U16 college game in Parnell Park while we're looking for a pitch to play a league game.
"But from an organisational perspective, you can understand why it happens when camogie is its own organisation that has no entitlement to the grounds."
There appears to be near-uniformity among players in the women's codes that a merger has to be happen and should be accelerated as quickly as possible. Maher echoes these calls for change.
"It's definitely something I'd like to see happen. We've probably seen that in the one club model that a lot of clubs have employed - in the younger sections rather than higher up. There's a lot of benefits to it. I hope it'll happen. I don't know how soon it'll be.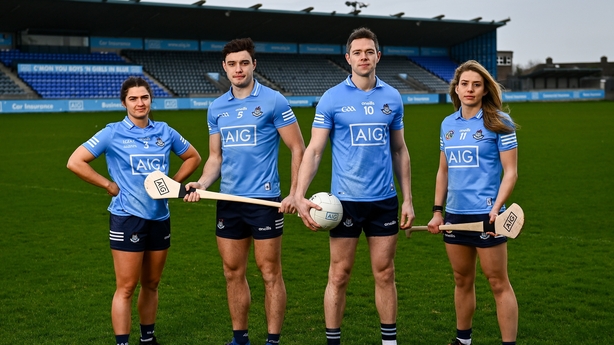 "The GAA have put out a call to have a serious conversation among all three bodies. In fairness to the GPA, they've done huge work so far in getting conversations started in areas of equality, where things needed to change."
Nine years on the Dublin panel, and the holder of an All-Star from 2017, Maher has said before that camogie is "entwined with my identity" but has much else going on besides.
An artist, she has produced charcoal artworks of legendary GAA figures, which now adorn the GPA office, including a likeness of the famous Mackey-Ring 'arm-in-a-sling' shot and one of Kilkenny camogie great Ann Dalton.
And since the pandemic, the 26-year-old embarked on a business venture with former Dublin team-mate Faye McCarthy and Monaghan footballer Stephen O'Hanlon, producing a vegan protein drink called Mooze Vegan. The trio recently procured a grant from Enterprise Ireland as a 'high-potential start-up'.
"It was a bit of a Covid venture. I did a Masters in Business and Entrepreneurship before the pandemic. Myself and Faye McCarthy, who would have played with Dublin camogie and Stephen O'Hanlon, who plays Monaghan football, would have set up a bit of a venture as a spin-out from the college. We've been working away on that for the last two years.
"It's a plant-based alternative to milk made out of soy. But it's a high-protein option. So, the idea is to give an option to people who are either making sustainable environmentally friendly choices, or who might be vegan, or who just aren't consuming dairy for whatever reason to have a drink that would improve their protein in-take.
"We're doing a bit more development with Teagasc at the moment. They've a facility in Ashbourne, so they're working on shelf-life and logistical stuff. We got investment from Enterprise Ireland, they're taking 10% of the company.
"They put you on a programme as a high potential start-up. We'll get mentorship and €50,000 investment, that'll hopefully allow us to develop our facility and produce on a larger scale. We're working with Super Valu as well, they have a food academy where they bring in local producers and let you stock across a number of their stores. That's the plan."
Absolutely delighted to win my first All Star, huge thanks to @CamogieDublin 💙@tcdsports any chance of an extension on the thesis now ?! 🤔 pic.twitter.com/xW3QSmeqyF

— Aisling Maher (@aisling_maher) November 5, 2017
As a non-vegan, Maher does acknowledge she's the odd-one-out of the trio.
"I'm not (vegan). I'm bringing balance to the group. The other two are. I'm here to prove that you can still make some environmentally friendly choices without giving up steak at the end of it!"
As for the immediate business of the league, the Dubs maintained their Division 1 status in 2021 and won one of their three group games in the championship. After a succession of one-year managers, Adrian O'Sullivan is remaining on for a second year, a move that Maher welcomes.
The Dubs are perceived to have tumbled backwards since reaching an All-Ireland semi-final in 2017 (the year of Maher's All-Star) but two years ago, they did run Galway, All-Ireland champions at that time too, three points in the league opener.
"If we beat Galway on Saturday, that'd be a good start! Galway, Cork, Kilkenny have really raised the bar and it's been up to other counties to come up and reach them.
"I think some other counties are starting to close that gap. Dublin a few years ago weren't that far off it. Tipp are doing very well. Clare beat Kilkenny last year. There's definitely other counties knocking on the door.
"Like any sport, I don't think they'll stay on top forever. The three of them have had a good run of it. I don't doubt they'll all be going out to win an All-Ireland.
"The work that's being done in other counties is growing every year and I do think Dublin, like any other county, will fancy their chances of catching any of them on their day.
"We'll back ourselves as a team this year, we're a growing team, we're a young team. Maybe it'll take a couple of years to get the momentum going again and getting back to where we should be. But I certainly believe we can push them far and give them a good game and see how it goes. If we can get our performance right, we can back ourselves from there."
Listen to the RTÉ GAA Podcast at Apple Podcasts, Soundcloud, Spotify, or wherever you get your podcasts.
We need your consent to load this rte-player contentWe use rte-player to manage extra content that can set cookies on your device and collect data about your activity. Please review their details and accept them to load the content.Manage Preferences