Three years on from facing Ballyhale Shamrocks at the All-Ireland semi-final stage, Stephen O'Keeffe and Ballygunner are relishing the opportunity to face the Kilkenny champions again, this time with the All-Ireland crown itself at stake.
Saturday at Croke Park will see the return of the biggest day in club hurling after last year's cancellation of the competition because of Covid-19. For Ballygunner, it's a first ever appearance in the decider, a chance to make history and so deny Ballyhale's quest for an unprecedented hat-trick of titles.
O'Keeffe, the netminder for the Déise and Munster champions, is looking forward to having another crack at Shamrocks and really putting it up to them after the five-point loss in 2019,
Speaking to the media ahead of this year's AIB club decider, O'Keeffe said: "I think that game in 2019 had one or two turning points with about 10 or 12 minutes to go. It essentially came down to the fact that we had a goal chance and we didn't get it and they had a goal chance and they took it.
"Up until that point I felt it was a very nip and tuck game. The conditions were very poor so when they did get a goal, we had to go chasing a goal ourselves because it just wasn't enough to tack on a few points and bring it back.
"It was quite low-scoring at the time. They managed to tack on one or two more points themselves, to make it a four, five-point game in the end.
"It certainly wasn't a case of being ahead and then getting white-line fever and any regrets, there was no regrets at all from the game. It was just a sense of 'we can compete at this level' and we were mad to get back into the All-Ireland series again and give it another shot."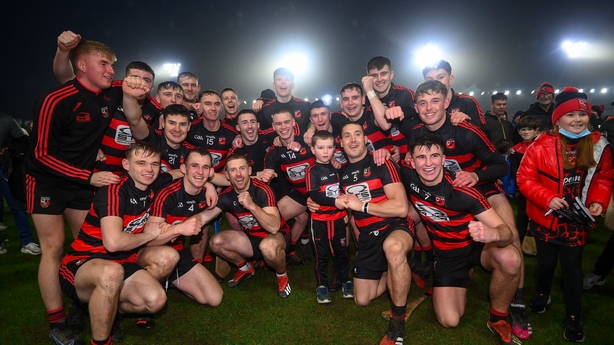 Now they have that opportunity. Of course there was a time when winning Munster was seen as the holy grail. Ballygunner have the unwanted stat of being the club that has lost the most provincial hurling finals down south. The success over Kilmallock just before Christmas was only their third, after triumphs in 2001 and 2018.
"I don't think it was a case from the first championship win in Waterford (2009) that we were looking at an All-Ireland as the baseline to measure ourselves off," O'Keeffe remarked.
"It was Munster we wanted to get over and in fairness we came up against Na Piarsaigh two or three times, one of the best club teams to have come out of Munster in the last 20 or 30 years. So it took us two losses, three goes to get over that hurdle.
"It certainly wasn't a case of we're competing at a level where we're better than other teams and we're just leaving games behind us. There were no real games that stick in the craw to that extent."
"It's all been a journey that's kind of come to this point and we've had some incredibly tough games along the way.
"Some we've scraped through and some we've performed to our standard and won with a bit more daylight. Munster is a very, very hard province to get out of, there are some fantastic teams there, I think even if you're deemed to be better than a team, you can be beaten on a certain day, just such is the level."
"We definitely have a lot of confidence in ourselves as defensive unit and we do take a lot of pride in keeping clean sheets where possible"
Defensive solidity will be key in keeping Ballyhale at bay on Saturday afternoon, with O'Keeffe confident those in front of him can do the required job.
"Ballyhale have a lot of star players in their forwards that would be the envy of a lot of clubs around the country.
"But, in saying that, we do pride ourselves in our backs and keeping clean sheets and keeping scores down as much as possible.
"I know if you look back at the scorelines since we came out of Waterford there have been a goal or two in most games, but if you dig a little deeper into that you might find that the vast majority of those were scored either in injury time or three minutes to go when we were a bit up and the result was probably already in hand.
"We definitely have a lot of confidence in ourselves as defensive unit and we do take a lot of pride in keeping clean sheets where possible. We're under no illusions how hard the challenge is obviously, but it's one we're absolutely looking forward to."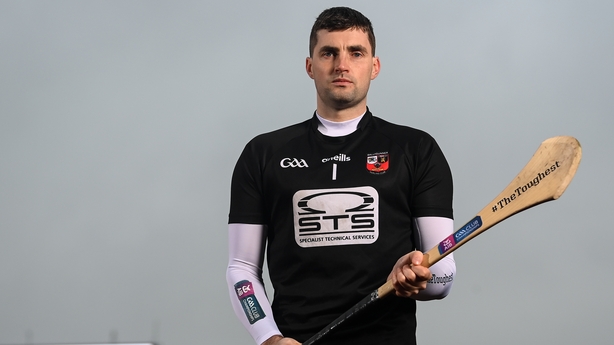 The 30-year-old recently announced an end to his inter-county, this after initially stepping away from Liam Cahill's squad following the 2020 All-Ireland final.
Commenting on the decision to finally end his Déise career, O'Keeffe added: "I suppose at the time when I made the decision I just couldn't make myself give the commitment that's needed at that level, but I wasn't making a sweeping statement in my head that this is going to be it for me forever.
"It's just as the year went on and I was enjoying playing with Ballygunner and having a bit of time back in my own life, then it became clear from that."
Needless to say excitement is growing in on the southern outskirts of Waterford city as the final approaches.
O'Keeffe and his team-mates are keen not to get too involved in the local razzmatazz, however.
"I think you notice there are a few more flags up alright in fairness, the community is brilliant here. There's a brilliant culture in Ballygunner. They're hurling mad. Flags go up as soon as we get into a county final and they stay up for as long as we manage to stay in the competition.
"It certainly isn't a case of taking anything for granted and only putting them up when we get into Munster. I think everyone is just excited, looking forward to it. It's an important day for the club. But in terms from a playing point of view, we've done pretty well to keep the circle quite tight.
"We're very good in terms of friendships around the team. If we're going hanging around, it'd generally be with people that are within the group, that's just the way it's fallen. A lot of us are very close friends at the moment so it's quite easy to stay insulated from that angle."