Tipperary's Pádraic Maher said his decision to retire was "difficult but straightforward" after being advised by medics that any aggravation to his neck injury could have done "serious damage".
The three-time All-Ireland winner announced his abrupt retirement from all contact sport on Tuesday, citing medical advice on a neck injury incurred during the recent club season.
Only last month, he had told reporters he still felt "he had something to offer" and was itching to get back into the Tipperary set-up ahead of the league campaign, once he had addressed "niggles" picked up during the club campaign.
To his surprise on Friday, he learned that one of those niggles would end his hurling career for both club and county.
"It was a very difficult decision in one way. And in another way, it was a very straightforward decision," Maher told RTÉ Sport.
"I got medical advice on the injury in my neck. I was advised to step away from contact sport. Lucky enough, I'm going to be able to exercise but it's just contact - and in the game of hurling, it's one of the main parts of it.
"I've had great medical personnel involved with me in the last couple of days. I was lucky this was picked up before it got worse.
"It was probably a sad way to go but I can have no complaints over the last couple of years."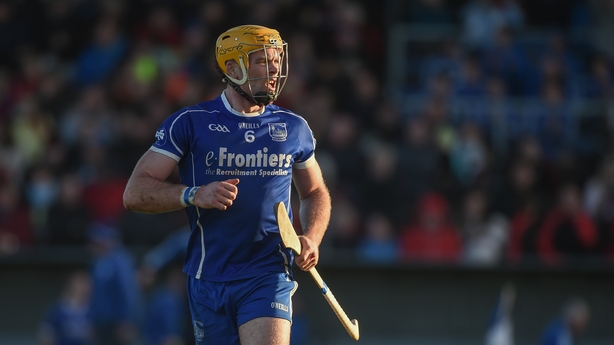 Maher said the medics hadn't pinpointed when the injury was incurred but the current thinking is that it's a relatively recent phenomenon, with symptoms first cropping up over winter.
"I was getting a few headaches but it was coming from my neck," the defender said. "The doctors sent me for a scan, I met the consultants in Limerick. They advised me for my health that I'd be perfectly fine going forward but another small little bang the wrong way could do serious damage. So, it was straightforward, the decision was made for me.
"We still have to meet with more consultants over the next number of weeks to determine when it happened. I think it's relatively fresh. During the club season, I started to get symptoms. We don't really know the full extent of it yet.
"Anything involving the neck, medical personnel are not going to take any risks. And I'm glad they don't. I don't want to put myself in harm's way. I've a full life ahead of me. There's other things going on, more than sport. Health is the most important thing."
A few days shy of his 33rd birthday, Maher wasn't sure how much longer he had in the Tipp jersey but acknowledged it was "a killer" to be forced to quit when he still felt physically capable of competing.
And he expressed particular regret he couldn't see out his hurling career with his club, Thurles Sarsfields, as most players are to, once they depart the county scene.
"I felt great. We did a lot of good training with Tipperary last year and it continued into the club season. I was thoroughly enjoying my hurling.
Listen to the RTÉ GAA Podcast at Apple Podcasts, Soundcloud, Spotify, or wherever you get your podcasts.
"I just picked up this injury at the end of the club season, I didn't think it was going to be as serious as it was. That's the killer. I feel great. I could run up and down the field for you here, if you want. But, it's the contact part of it, I just can't risk it any more.
"It's not the best way to finish up. I've had a great 13 seasons with Tipperary. Whatever time I had left in the jersey, I don't know. But I was mad and raring to go to get back to training this week.
"It is heartbreaking that I can't give a few years back to Thurles Sarsfields. Usually, when a player retires from inter-county, he goes back to their club and give a good two or three years service after. Unfortunately, I can't do that."
Making his senior inter-county debut in 2009, Maher was a dominant presence in the Tipperary team that helped end Kilkenny's stranglehold on the sport in the late noughties, winning All-Ireland titles in 2010, 2016 and 2019, as well as five Munster titles (2009, 2011, 2012, 2015, 2016). Maher also jointly holds the Tipp record for All-Stars, with six in total, alongside Nicky English and Eoin Kelly.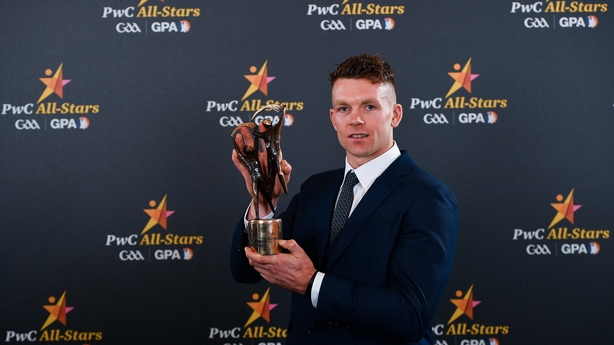 The departed great admitted it would hard to adjust to life without hurling but insisted he wouldn't be "feeling sorry for himself" at the end of a generally glittering career.
"It probably still hasn't sunk in. It probably won't sink in properly until the games start. I'll be above in the stands watching them, rather than on the field.
"It was hard to get my head around it. When myself and my fiancé Claire were writing the statement the other night, I suppose I did get a bit emotional. But look, I can't complain. I've had a great 13 years with Tipperary. Other people have had shorter careers maybe due to injury or whatever. So, I've been very, very lucky. I'm not going to be feeling sorry for myself. I've had great times, I've no regrets. I'm 32-33 years of age now, I've had a decent career so I can't be too downbeat about it.
"It's been a whirlwind couple of days. I've enough to keep me going. There's my career as a guard. And we've the coffee shop with Seamie Callanan in the Square down in Thurles, Heyday. And sure, look, the league is starting next weekend and I'll be following the lads up and down the country, wherever they are. And we'll see what the future brings."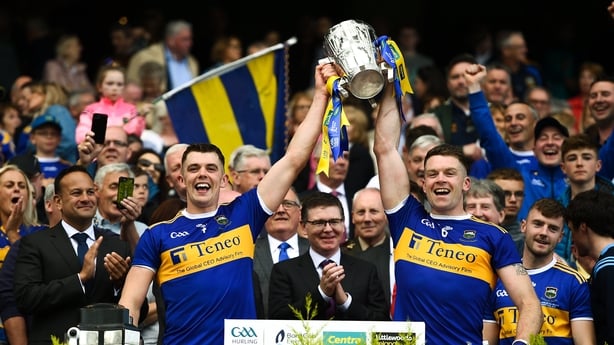 Asked to instance his toughest opponents, he cites Henry Shefflin, Richie Power, Joe Canning and Patrick Horgan - "I got to play against some of the best players to grace the game" - and the aftermath of the 2019 All-Ireland final, won alongside his younger brother Ronan, springs to mind as his favourite moment.
"It's hard to pick out one (greatest moment). Straight away, you asked me the question, there's a lot of things flashing in my mind.
"I even remember an interview with Ronan and myself on the field after the '19 All-Ireland. Moments like that stick with you. I've thoroughly enjoyed everything and the days we won All-Irelands stand out and live long in the memory."