John Kerins is the perfect example of a player who had to be patient before he got his chance.
The goalkeeper had been involved with St Finbarr's senior football panel for nearly seven years before he managed to consistently hold down a championship starting place.
But it has been worth the wait as the club have managed two Cork titles, as well as a first Munster crown since 1986, in the four years since.
"I'm not the only one to go through that, to be fair," he points out.
"Our coaches, John O'Brien and Kevin McTernan. John would have been a sub to my Dad going into the mid-nineties. And Kevin would have been a sub to John going from the mid-nineties to the 2000s. I think Deccie Murphy even after that took over from Kevin.
"So there is a long delay between fellas breaking their 20s and coming through to play senior in their mid to late 20s most of the time."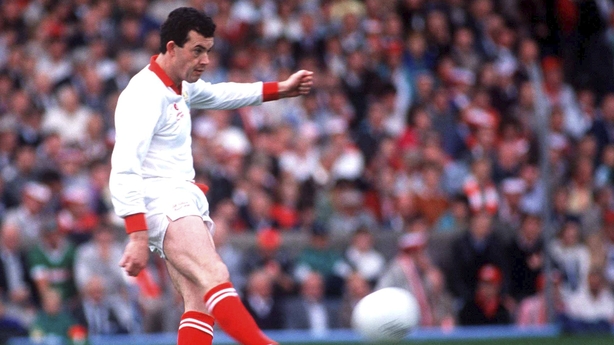 Kerins' father was the goalkeeper of one the most celebrated Cork sides of the modern era. He won two All-Irelands with the Rebels in the late 1980s, as well as seven Munster titles in that period.
He sadly died before his 40th birthday after a short battle with cancer, but John junior says he still watches tapes of matches that his father was involved in.
"It's completely different now" says Kerins. "A lot of time back then it was hit the ball out around the middle and the big lads go up and catch it. Even hearing stories growing up, there were a lot of lads saying that my Dad could put it on a six-pence or straight into a fella's chest.
"A lot of them would say he was ahead of his time then. The game back in the '80s and '90s looks completely alien to what it is now."
"Probably in earlier years it was more of a pressure thing with me," Kerins adds.
"I was putting more pressure on myself to try to emulate him as much as I could. I probably didn't perform as a result of that. In later years I probably coped a lot better with him not being there.
"I can just play my own game now as best I can."
Arguably no position in Gaelic football has evolved so much in the last 20 years. As Kerins hints at, the old idea of hitting into the middle and hoping for the best is long past for elite sides.
"It's changed massively," Kerins says.
"The amount of work that goes into kick-out strategies and stuff like that. Even working on it from a defensive side of things. The goalkeeper can see what's in front of him so if he's looking to pick a pocket we'll try to get as best an overload as we can in those pockets.
"Even from the defensive strategy side of thing you're looking at how we set up, whether it be zonal or man to man, how best you can upset their goalkeeper.
"It's all about the set piece."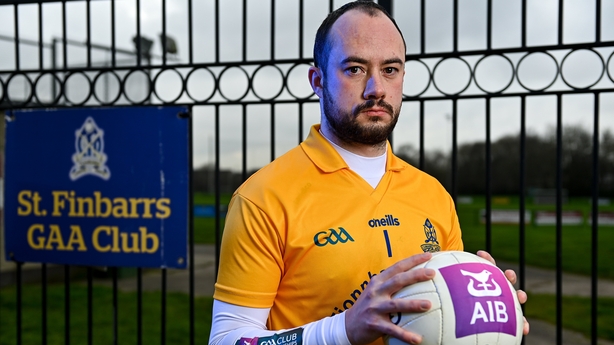 When it comes to modern goalkeepers, there's one man that Kerins mentions as the real inspiration to all others.
"You don't have to look too far past Dublin in the last 10 years. [Stephen] Cluxton had it down to a fine art. [Rory] Beggan and [Niall] Morgan are doing something similar now.
"The range they have in their kick-outs, it's nearly like a sliotar now it's travelling that far. They're going 80 metres the whole time. I don't know if distance is the key, but you're trying to make it more beneficial to get possession off easier and try to hold onto it."
Looking ahead to Saturday's All-Ireland semi-final against Kilcoo, Kerins acknowledges failings from 2018.
After claiming a first Cork title that year since the 80s, the team were demolished by Kerry's Dr Crokes in the provincial quarter final.
"A lot of fellas have matured since 2018," he contends. "When we played Eire Óg in the Munster semi-final, Ian Maguire went off the pitch for 10 minutes after getting a black card and that's probably where our maturity shone most.
"I think we got 1-02 or 1-03 to a point in that 10 minute period and it set the stall out then for the rest of that game. The maturity is there, the experience is there, and we have massive character and are looking to show that on Saturday.
On this year's Munster final victory he adds: "We were brought straight back down to earth with the closing times of the pub!
"You couldn't celebrate too much. It probably kept our focus on it that bit more, the fact we weren't able to celebrate.
"Even at that, we were looking at Munster having won the county this year. It was a target. We're looking hopefully to do a job on Saturday and see how far we can actually test these big teams in the rest of the country."
More patience could be the key for the Barr's on Saturday.