Donegal's Ryan McHugh has backed the 'Green Proposal' reform of the All-Ireland Football Championship, indicating that his view that "change is a good thing" and a revamp has been needed.
The Green Proposal goes before Congress next month and would come into operation from 2023 onwards if ratified.
It would leave the basic structure of the current GAA calendar unchanged, instead creating an All-Ireland round robin system comprising of four groups of four, consisting of the eight provincial finalists plus the top eight placed teams in the league who didn't qualify via the provincial route.
Speaking at the Allianz Football League launch, two-time All-Star McHugh said he was in favour of the proposed restructure.
"Like everything, there's pros and cons but I think change is a good thing," he said.
"I am in favour of change and I do think that something has to be done and I'm delighted that the GAA are looking at it.
"Time will tell how it works out but as I said, change can be a good thing and I think it's massive.
"As a player, what you want to be doing is playing games and with the new proposal you're literally going to be playing games every week which is great and that's what you want to do.
"So I'm looking forward to it. I'm not really looking ahead too far yet, I'm looking forward to this year but this time next year, I really will be excited for it."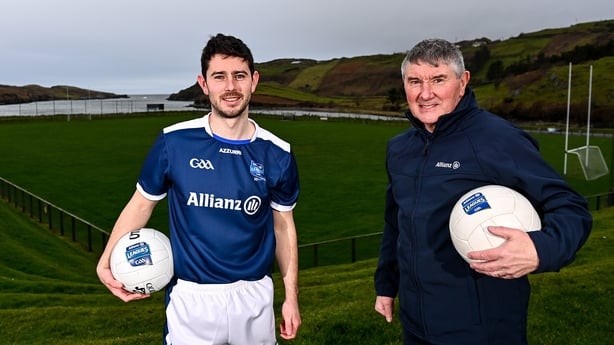 On the possibility that the proposals could mean too many games, in light of the continued existence of the provincial championships coupled with the league becoming more important due to its impact on the road to Sam Maguire, McHugh noted a recent conversation with his father, former 1992 All-Ireland winner Martin, in which they tallied up the potential number of matches that it would take for an All-Ireland finalist.
"There is a chance, the fact that the Allianz Leagues will become so important in the end because I think it's something to do with seeding, it'll be so important that every match will be nearly like a championship match," he said.
"I think we counted that you could have the guts of 18 matches to win an All-Ireland which is massive. It's huge and you're talking about 13-14.
"So the extra 4-5 games is massive but I think it's something I'm excited for it."
Martin McHugh, who previously advocated for a Champions League-style format, was also speaking at the launch alongside his son and agreed that 'Green' is the way to go as a starting point.
"I was figuring out last night, to win the All-Ireland, probably you're going to play between 16 and 18 games," he told RTÉ Sport.
"But I think it's keeping everybody happy, I think that's the important thing and the provincial championship stays which people want.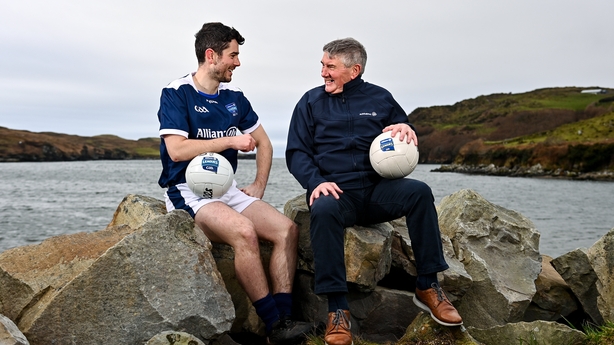 "So I think yeah, it's a start of where we want to be down the road. But it's definitely worth giving a go to."
For counties with less squad depth further down the ladder who end up competing for the second tier Tailteann Cup, Martin McHugh feels that the league provides a potential outlet for their progression.
"The league becomes very important to them and they'll try to get higher up. When I went to (manage) Cavan, you tried go get further up in the league to play against better teams and that will improve them.
"Everybody has a chance. It might take two years to do it or three years to get up there so the important thing will be the league will be like a championship now.
"You won't be resting players in the league anymore and the higher up you finish in the league, the better seeding you get. It's going to be all championship from the first league match."
Personally I thought last year that Ulster football was slipping a bit, I really did think that we were actually slipping
The intensity would be felt most keenly in Ulster one would imagine given the competiveness of the provincial championship and how many of the nine counties are firmly established within the top two tiers of the Allianz Football League. Not to mention Donegal's great rivals Tyrone being reigning All-Ireland champions.
Before any championship restructuring takes place, there is this year. Tyrone's triumph after years of Dublin domination has whetted the appetite for 2022 for Martin McHugh, who won provincial honours three times along with the 1992 All-Ireland.
"Personally I thought last year that Ulster football was slipping a bit, I really did think that we were actually slipping," he said to RTÉ Sport.
"But in the end when you see Tyrone going on to win the All-Ireland last year, it gave the whole thing a big, big lift. So it's going to be very competitive and there are going to be some very, very competitive games.
"Everybody feels now that they've a chance and you feel there is a real open All-Ireland there at the minute."
And for Ryan McHugh, who has come out on the right and wrong side of incredibly tight matches against Tyrone in recent years, did the Red Hand county's victory bolster his own belief about what Donegal could potentially achieve?
"Would we have gone onto win an All-Ireland if we beat Tyrone? Listen, it's a million dollar question. Nobody knows that," he said.
"Tyrone were definitely deserving All-Ireland winners and they proved that they were fit to improve every single match. I think Donegal need to prove that next year and I think we have a great chance to do that going into the Allianz League."