Slaughtneil, probably the most romanticised team of the era, are virtual old stagers at this end of this competition.
The Derry champions have wound up in three of the past four All-Ireland series, their semi-final margin of defeat narrowing with each attempt.
Two years ago, they faced a peerless Ballyhale Shamrocks team en route to their first ever back-to-back title.
The default assumption is that a Kilkenny team will burn off an Ulster side well before the end but doesn't hold when Slaughtneil are involved.
There was barely more than a point separating the sides for much of the match until a Ballyhale flurry shortly after the 40th minute. Even then, the gap never progressed beyond four or five until a late Brendan Rodgers goal teed up a grandstand finish and sparked hopes of a seismic upset. In the end, Ballyhale steadied themselves, Colin Fennelly definitively putting an end to the fun with a goal deep in injury-time.
Wing forward Cormac O'Doherty - who landed a haul of 0-09 from frees that day - is hopeful that Slaughtneil have evolved to the point where they can take the next step.
"From our first venture to our third one, we have got closer and closer," O'Doherty told RTÉ Sport. "We would like to think we've improved individually and collectively and hopefully that will come to fruition on Sunday.
"Nobody expects to win a game at this level with 30 or 40 good minutes. It has to be a 65 minute performance. We had 35 against Na Piarsaigh (in 2018).
"Ballyhale was closer to what we want but this time it'll have to be 65 minutes because we've seen how good they are. We'll have to be on it for the whole game if we want to match them."
As with two years ago, their semi-final opponents present a daunting challenge. Ballygunner, having established a complete stranglehold in Waterford hurling over the past decade, have now got a handle on Munster, winning two of the past three titles.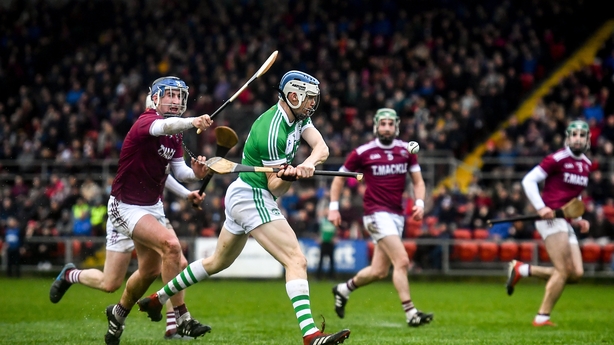 Stuffed with Waterford inter-county stars - Dessie Hutchinson, Pauric and Philip Mahony, Stephen O'Keeffe, et al - they ran riot against Kilmallock in the Munster, even allowing themselves a sluggish start before running out 14-point winners.
"We've seen what they've done through Waterford the last eight years and Munster too. This year they've been very impressive again," acknowledges O'Doherty.
"They're a completely new team for us to face. Na Piarsaigh was our one Munster opponent and we haven't played many of them (Ballygunner players) in challenge games either. This will be a new experience for us but we have seen these lads on All-Ireland Sunday so we know how good they all are.
"We'd like to think we've improved over the last few years. How you gauge improvement is how far you've gotten in competitions. We've got to this stage before so we're as good as we used to be. Are we any better? We'll only find out on Sunday because it's a results business and if we lose on Sunday, we're only as good as we used to be, no better.
"I suppose it's just about bringing our game to it. A high work-rate, trying to perform ourselves. If we worry too much about Ballygunner we'll forget about ourselves so we're focused on ourselves to bring our best performance to see where that takes us."
The fact that the footballers didn't also win Derry makes this an almost sub-par year for the club, by their modern standards, and O'Doherty acknowledges that Loughmore-Castleiney had rather stolen their thunder as the 'incredible cindarella dual club'.
"You get caught up in their story as well. It was similar to ourselves for many years, in that it was a week football, a week hurling, a week football again. They found the benefits the same way we did where winning breeds winning, and that momentum is definitely a big thing. They'd a massive run and they were unlucky in both the Munster football and hurling, but it was good to see someone else realising that that dual aspect is still possible.
"This is one of the benefits of being a dual club. If you do lose one, you've got another one to focus on and you don't have to wait a year to play another championship game. The football was a massive disappointment, but we've seen it as an opportunity to have hurling as our main focus and to chase that Ulster title again. It did re-focus us though, definitely."
While the hurling-football double may have eluded them in 2021, O'Doherty acknowledges the inspiration of their all-conquering camogie team, three-in-a-row All-Ireland winners between 2017 and 2019, and who are back in an Ulster decider once more.
"You'd have to look at them as an example for ourselves. They won three in a row and got to a fourth All-Ireland final so they are the standard-setters in our club.
"They have done a lot of things that we haven't so they would be an inspiration in trying to achieve what they've already done."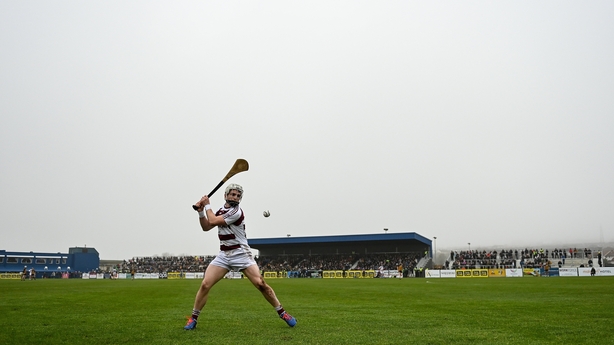 The question as to whether Ulster hurling's extreme competitiveness in the club game - Loughgiel Shamrocks won the All-Ireland in 2012 and there's been plenty of close shaves since - will ever translate to the county game is a troublesome one, with O'Doherty acknowledges that the hurling in the northern tends to be concentrated in a few pockets, allowing for strong clubs to develop.
"I suppose in Ulster counties, there is just three or four dominant clubs that dictate the county teams here. Whereas when you go to Waterford, Kilkenny or Tipperary, they have 50 or 60 clubs to pick from.
"In Derry we just have five or six clubs with the bulk of the county coming from one or two of them. It's similar in Antrim and I think it's just three in Down as well."