Ballygunner are the heavy favourites going into their clash with Slaughtneil of Derry in the All-Ireland club semi-final this weekend but Mikey Mahony is attempting to play down some of the expectation that has built up around his side.
The Waterford outfit made a real statement when they cruised to a 3-20 to 1-12 victory over Kilmallock in the Munster club final.
Ballygunner turned on the style as goals from Dessie Hutchinson, Kevin Mahony and Billy O'Keeffe saw them claim only their third Munster crown and the swaggering manner of their victory turned many heads.
Bookmakers are already looking past this weekend's semi-final, and have Ballygunner as short as 1/10 to win, but Mahony insists his side aren't getting carried away and warned of the threat that Slaughtneil will offer.
"I think if you look back at Slaughtneil's results in the All-Ireland series, there's been no games where they've been by any means a pushover or anything like that," Mahony said.
"They ran Ballyhale quite close the last time they came out of Ulster. I suppose going into Sunday, we're not expecting anything other than an absolutely massive challenge from them guys."
Mahony's side are two wins away from becoming the first ever Waterford team to lift the All-Ireland and while he admits that making history is enticing, he insists it's not his main motivation.
"Whatever result is Sunday or whatever the result is for the rest of the season, I know we'll all be back again next year and fighting with the same hunger as we have been up to now," he said.
"I wouldn't say that, although we're an experienced team at this stage, I wouldn't say we're an ageing team by any means. I know from a personal point of view, no matter what happens this year, I'll be back next year with the same hunger. I wouldn't say it's a now or never."
"I think within our group it's an internal want to achieve rather than kind of bragging rights sort of thing."
"Of course that's nice if you're looking back on it and you're retired, but at the moment it's wanting to do well with my family and wanting to do well with my best friends is the main motivation."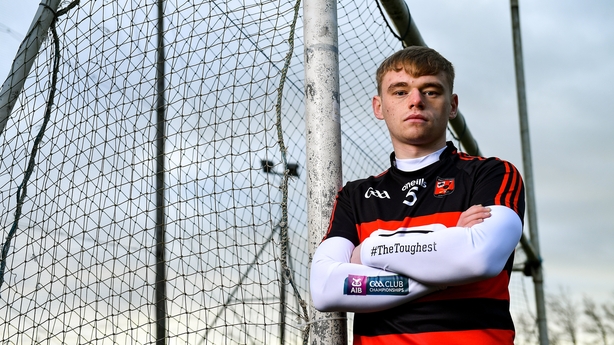 Mahony isn't being florid with his language when he talks of his 'family' at the club. He's joined by brothers Kevin, Pauric and Phillip in the squad, along with a cousin - Tadhg Foley at corner back and an uncle Shane O'Sullivan at half-back.
Manager Darragh O'Sullivan is another uncle, as is selector Rory O'Sullivan and Mahony admits that having so many familiar faces around him has helped him improve as a player.
"They'd be the first people to tell me now if I wasn't pulling my weight or doing something right," he said.
"But I think more so just seeing what they're doing every day, eating the right foods, going to bed at the right time.
"The way they're talking to each other and talking to me, being able to read off them, how to perform at the highest level, is obviously a massive advantage for me and I'm sure for Kevin as well, to see first hand in front of us. You're only going to follow them then if they're getting the right results.
"When we come home from training, it's probably all we talk about really, it's probably something that we all hold in common. Around the dinner table and that, it's all hurling, hurling."
No doubt there'll be plenty to talk about around the Mahony table after Sunday's game and the hope will be that the Mahony family are discussing plans for the All-Ireland final.