Galway manager Henry Shefflin admitted he was disappointed with the nature of Sunday's 19-point defeat to Dublin, but he pointed out that there would be no panic in his management team just yet.
The Dubs looked sharper all over Parnell Park and with many of their regulars included in the team, they had far too much for the visiting Tribesmen.
And while no All-Ireland winners' medals are handed out in January, the nature of the defeat for an experimental Galway, against a side who have back-to-back championship victories over them since 2019, has drawn attention with the start of the Allianz League less than three weeks away.
"Dublin were at championship pace, and they gave us a lesson both on the field and off the field," said the 10-time All-Ireland winner.
"Their style of play and the way they moved; they were just so impressive from the get go.
"It was a very difficult day for us as a management team, and for the players as well. We did stick at it and made the game a little bit more competitive in the second half.
"From a hurling point of view, and where we're at, we were well, well back. We've lots of work to do. We're only in a couple of months and you could see that Dublin were well down the tracks.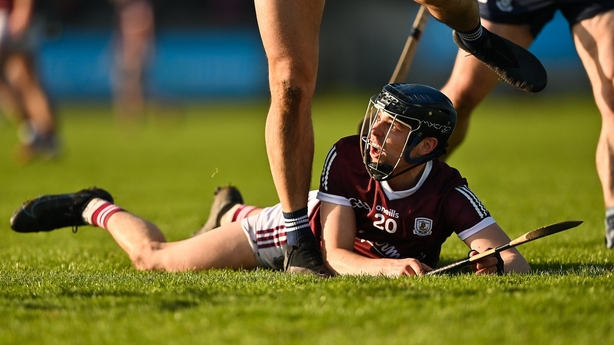 "To be fair we're doing a lot of chopping and changing. There were seven or eight changes to the team from last week. It's hard to get that pattern of play that Dublin have at the moment.
"It is concerning because we're trying to find players. It's about growing and learning, and we will not panic yet. Are we disappointed? Of course we are, and I'm sure Galway hurling is hurting because Dublin were just streets ahead of us."
While Shefflin acknowledged that the performance wasn't good enough, he also pointed out that it's still early in the year, adding that supporters need to have reasonable expectations this early in his term.
"Last week there was a bit of excitement around things, and a bit of expectation that built for whatever reason.
"I'm not quite sure because last year, and the last couple of years, Galway haven't been where they were at [before]. It's another disappointing step.
"We've made a commitment with the players and ourselves that we're going to try to work hard and try and make inroads into that defeat today."