The disruption of the past two years due to the Covid-19 crisis has cost Munster GAA in the region of €15 million.
The figure was revealed in Munster GAA CEO Kieran Leddy's annual report to the provincial council convention on Saturday next
"2021 was another difficult year financially, and while there was an improvement on the previous year with a surplus returned, the overall loss of income for the two years of the Covid 19 crisis stands at close to €15 million," Leddy revealed.
In 2020, Munster GAA reported that the accounting loss of the council and the six counties was in the region of €940,000. Explaining the surplus accrued this year, the CEO added: "This was mostly due to a return of supporters to games, the continued support from the Government and from county sponsors.
"I also want to recognise the continued support of the Government for all sports organisations, including the GAA, with the various Covid-19 supports that have been put in place. Investment in sport will always yield a huge dividend to the government, as sport generates economic activity, and is good for people's mental and physical health."
Munster GAA will this year launch a development plan, which will focus on the role of the provincial council in the development of the association across its counties, so as to aid games development, referee development, governance, facilities and finance.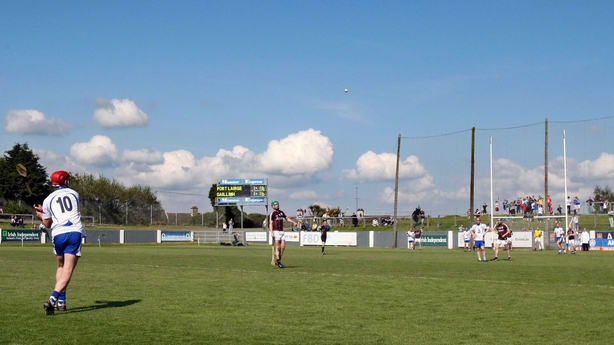 A council priority going forward is the redevelopment of Waterford's Walsh Park, with Leddy stating that Waterford GAA urgently needs the venue to be brought to the standard required for major inter-county games. The provincial council has already committed €750,000 to the project; a further and sizeable grant will be required.
Other projects, such as the Clare Centre of Excellence, will also require considerable funding to bring the project to completion.
Leddy also expressed his preference for moving the under-17 minor grade to under-19 and introduction of a 'reserve' or under-23 non-championship grade, with the latter creating a pathway to the senior team.