Henry Shefflin said his players are "mad willing to learn" after he began life as Galway manager with a 2-19 to 0-19 victory against Offaly on Sunday.
There was a limited capacity crowd of 3,000 at Duggan Park in Ballinasloe, and Shefflin was pleased to see his team deliver a victory in front of their supporters.
He also confirmed that he did try to persuade Joe Canning to come out of retirement, but accepts the Portumna man will not be changing his mind.

"I am happy because no matter what, as much as I would talk about it being a development competition and stuff like that, when you come up here today there's a big crowd who want to see a victory," Shefflin said on RTÉ's Sunday Sport.
"It is pleasing to get that victory.
"Offaly have a lot of work done. Michael and his management team, they have been [there] a couple of years now... and you can see that in some of their play. They troubled us for a little bit.
"The great thing for me is that the players figured it out themselves. They grew into the match and I thought in the second half, against a bit of a breeze, we were probably the better side. We finished stronger, had a few wides obviously, but I thought overall they grew into the game as it went on, which was very pleasing to see."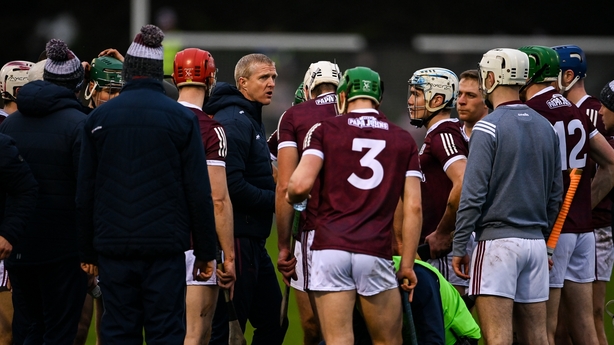 Shefflin was ratified as Galway manager back in October. His appointment was a surprise at the time, with serious speculation that Davy Fitzgerald would get the job.
Hurling's most decorated player, with 10 All-Ireland titles and 11 All-Stars, has spent the last two and a half months building relationships within his squad as he aims to make Galway serious summer contenders.
"I wanted to get to know the players first," he added.
"It's important I get to know them. That's what we've tried to do over the last couple of months. The reception we've received from the general public has been very, very positive, and from the players themselves. They are very enthusiastic, mad keen, mad willing to learn and mad keen to hurl.
"We were doing some drills this morning - simple drills - and they're pushing each other, they're competitive. That's what you want to see. You want to see that enthusiasm.
"It's been brilliant so far. It was great to see the crowd there today. You'd have loved if the hurling was a little bit better but that's just the way it was. The players are putting in a big effort and that's all we can ask for at this moment in time."
Offaly come into 2022 having gained Allianz League promotion last year, before going on to win the Christy Ring Cup.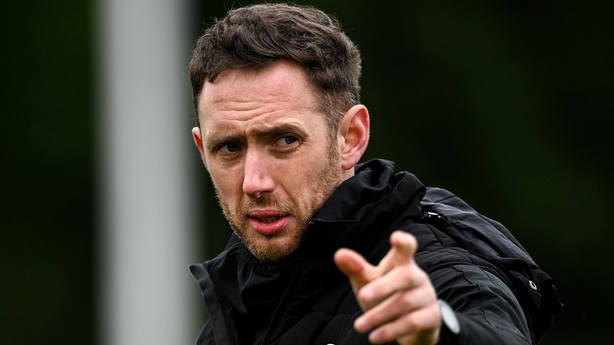 Fennelly admitted that he had struggled to get a squad of 26 together for the trip to Ballinasloe due to a combination of Covid cases and close contacts.
"We were happy and we actually ended up with a strong enough team today due to us not having access to other players," said the 36-year-old.
"Some of our players weren't ready for 70 minutes so we off-loaded the bench there in the second half. It gave us a chance to see another 10 players, and we're trying to use the Walsh Cup to blood young fellas. The pitch is not in bad condition, but it's winter hurling, tough going, heavy tackling and heavy hitting.
"The league will be preparation for the Joe McDonagh. We're not at that level yet, make no bones about it. To be playing the likes of the Galways, Limericks or Corks after coming from the Christy Ring is a huge step up but these boys are really eager to get going for Offaly.
"It'll take time and unfortunately time is against us, with Covid hampering our preparations. Hopefully the next few weeks will be good for us."
Of his former club and county team mate taking the reins with Galway, Fennelly added: "Two lads from the same parish [managing different inter-county teams] is probably unusual enough.
"No doubt it's a challenging one for Henry but I've also no doubt that he'll do a really good job. He's a great leader and he'll bring in as many people as he can.
"It's exciting for the Galway people and for the GAA in general."