The AFL's 'Irish experiment' started with a Kerryman and another player from the Kingdom has brought it back into focus after Stefan Okunbor made his return in their 2-23 to 0-06 McGrath Cup win over Limerick on Wednesday night.
Okunbor had represented Kerry at minor and U20 level before linking up with Aussie Rules side Geelong Cats in 2018 on a rookie contract.
He spent three years with the Victoria-based club before returning to Ireland last September and on a night when Jack O'Connor began his third stint as manager of the 37-time All-Ireland winners, Okunbor took mere seconds to get pulses racing on his senior debut.
With referee John Ryan about to throw the ball in, Okunbor took a wide position to attack the first contest of the game and following two normal strides and a series of quick, shortened steps, he rose beautifully to collect possession above the unfortunate Darragh Tracey.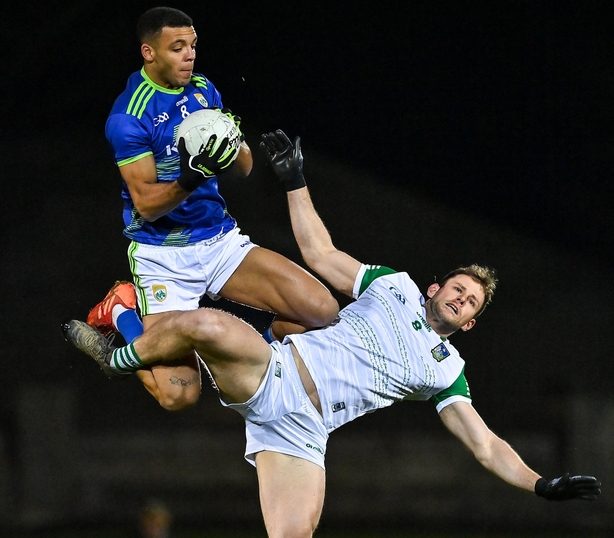 Sportsfile photographer Brendan Moran caught the moment perfectly with Okunbor's knees almost up to his chest as the Limerick man flailed. While not quite a 'screamer', as AFL spectacular catches are known, it was undoubtedly a technique developed on the other side of the world and an example of the skills returning AFL players can bring back to Gaelic football.
O'Connor and the Kerry faithful will be hoping that those qualities honed in sunnier climates can help catapult the Na Gaeil clubman to great things in the coming years. Many players have made their mark on their return from Australia.
Listowel's Sean Wight, who played midfield in Kerry's 1982 All-Ireland minor final loss to Dublin, was the first player from these shores to be scouted and recruited when he joined Melbourne in 1985 after club officials Ron Barassi and Barry Richardson identified him as a potential AFL player on a visit to Ireland three years previous.
In total, 32 male players recruited in Ireland have played an AFL or VFL [reserve] match while in 2017, Cavan native Laura Corrigan Duryea became the first international player to line out in the AFLW with 22 female players from Ireland joining sides in that particular league over the last five years. Many are in action this weekend.
There are some obvious success stories from those who have decided to come back to Ireland.
Paul Early, who was recruited later than Wight but made his VFL debut for Melbourne earlier, was a key figure for Roscommon on his return and won an All-Star in 1985 to go with two Connacht titles pocketed. Ten years later Brian Stynes would also earn an All-Star having helped Dublin to All-Ireland glory after coming back from a spell with Melbourne.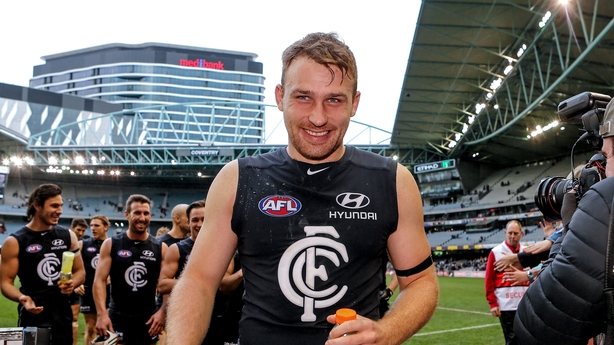 Derry's Dermot McNicholl came off the bench in the 1993 All-Ireland final as Derry beat Cork for their one and only Sam Maguire success. 'Spoofer' had already won an All-Star as an 18-year-old by the time St Kilda came calling, and he earned a Celtic Cross on his return and would prove to be a real Oakleaf favourite.
Tadhg Kennelly took a sabbatical from Australian Rules to try and win an All-Ireland title and did so with Kerry in 2009 while Tyrone's Conor McKenna also experienced Sam Maguire success in 2021. Down's Martin Clarke and Kerry's Tommy Walsh are other players who have experienced playing in an All-Ireland final after coming back to Ireland [Clarke would return to Collingwood for a second stint while Kennelly would also head back to play and coach with Sydney].
It hasn't always been plain sailing for those who have had a taste of that coveted professional lifestyle though.
Jamie O'Reilly was a real rising star for Down football when he signed for Richmond in 2009.
He had won an All-Ireland Minor title in 2005 and also picked up Ulster Under-21 titles in 2008 and '09.
On the same day that an amateur by the name of Shane Lowry was claiming the Irish Open at a drenched Baltray in 2009, Loughinisland man O'Reilly was coming off the bench in Down's Ulster Senior Championship loss to Fermanagh.
A few months later, O'Reilly scored 1-01 in the Down county final as the Blues lost out to a Kilcoo side containing a plethora of his cousins. He would be back to make amends, he thought, but with relatives like the Johnstons and the Brannigans racking up constant silverware for the Magpies ever since, O'Reilly has barely kicked ball.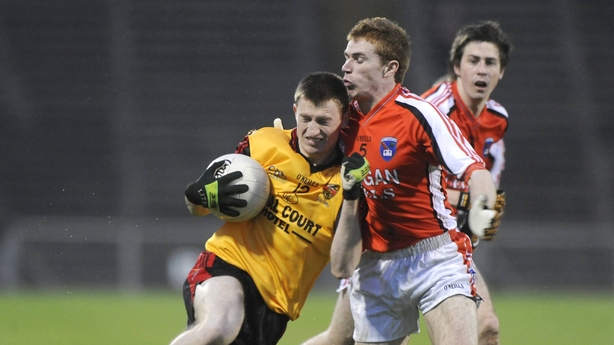 The motivation, or lack thereof, to do so can be pin-pointed to one thing – his Australian adventure.
O'Reilly made a quick impression in Richmond and was fast-tracked to the senior team list whilst still in the early stage of a two-year international rookie contract. He would play a handful of AFL games early in his professional career. He was evidently immensely talented.
So when the player opted to return home a decade ago in the same week that Martin Clarke announced that he was heading back to Collingwood it felt like a real silver lining on the situation for Mourne County fans.
However, O'Reilly would rarely play for club or county again.
"Whenever I got back into it, it took just a month or two really to feel at home again with the round ball," said the 33-year-old. "I would say the biggest challenge for me was simply motivation.
"Once I had played professionally for a couple of years, it really was hard to come down from that.
"I had been living close to the training ground, day in, day out that was the sole focus. Being in that environment was just so good really.
"What you're thinking when you come home is wouldn't it be great to do this for Gaelic, for Down? To live that kind of lifestyle with the GAA.
"I struggled with motivation, being bothered with it.
"I remember doing an evening tutorial in Queen's in Belfast on a Monday evening and I was driving to Newry after it for Down training and I was just questioning it all.
"Did I want to be doing this? I knew in my heart that I couldn't even be bothered driving up there for it. It just wasn't doing it for me anymore.
"Before I went to Australia, all I thought about day in, day out was playing for Down, wanting to win All-Irelands and all of that.
"I lived and breathed it before I headed to the AFL and then when I came back I just didn't have any interest in it anymore.
"At that stage I just decided that there were other things, career and things like that, that would provide better output for the time I invested."
O'Reilly played fleetingly for Loughinisland on his return and hooked up with James McCartan's Down team on a couple of occasions before quickly opting out.
In recent years he has transferred to Carryduff where he now resides and was tempted to lump in with them in 2020, a season when they lost to Kilcoo in the county final, only for lockdown to take the urge away from him.
O'Reilly doesn't regret his lack of minutes though, even if people found it hard to comprehend.
"Even top end club football requires so much and there was an admission at the back of my mind that I was no longer prepared to sacrifice everything for football.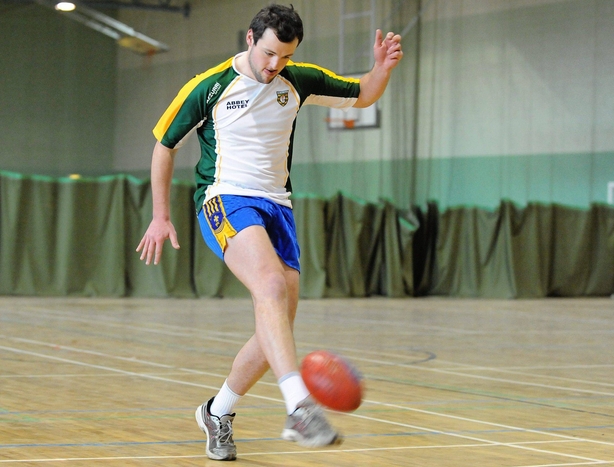 "Was I prepared to properly invest in it? Prior to Australia absolutely. After, having experienced that whole side of it, no.
"From when I came home, I played maybe two or three seasons of football out of 10.
"I remember being at a cousin's wedding and my Granda' Jimmy O'Reilly, who would have hurled for Antrim and managed Down and things like that, trying to find out why. He was basically saying I was wasting talent but I remember thinking I could talk myself into it, even though I didn't want to, or I could do what I wanted to do.
"You just get one punt at it and in the end that was probably due to going to Australia and seeing the other side of it."
O'Reilly's experience is a valuable lesson for those embarking on the 'Irish experiment.' Once you get the taste of the professional lifestyle it's hard to adapt to a more amateur environment.
Given that he is with Kerry, Okunbor will be in an amateur environment that pushes the boundaries of professionalism in terms of the quality provided in so many aspects of their preparations.
One high leap on a cold night in January proves nothing, but the player will be hoping to add his name to the list of returning success stories in the years to come. Motivation, as O'Reilly clearly points out, will be key.