A week after Mayo's loss to Tyrone in the All-Ireland SFC final, Kevin McLoughlin was back playing club football with Knockmore. It was a league game, a chance to take minds off what had happened at Croke Park the previous Saturday.
Silverware would eventually come McLoughlin's way with Knockmore retaining their county title. More is on offer on Sunday next with an AIB Connacht title up for grabs. Roscommon's Pádraig Pearses stand in the way of a fourth success for Knockmore.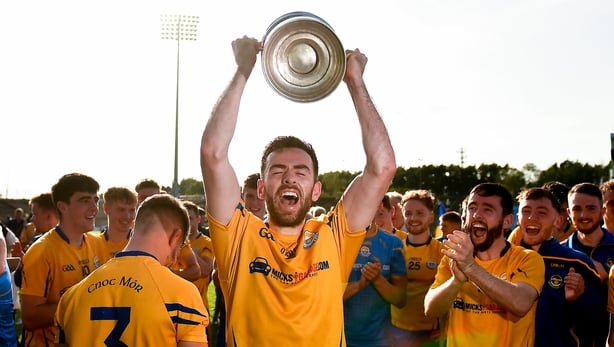 Much then for McLoughlin to focus on, with no thoughts at all on Mayo's 2022 campaign.
Speaking at an AIB event ahead of Sunday's provincial decider, the 33-year-old said: "I'm only focusing on Knockmore at the minute. I've hardly spoken to James (Horan) in the last couple of weeks. First things first I have to make sure he wants me back.
"After the campaign has finished I'll have a chat with him. I haven't overly thought about it. I've enjoyed not thinking about it and training with the lads."
Playing that league match in the days following more heartache for the Green and Red was just the tonic for McLoughlin.
"It was one way to keep your mind off things to go and play football again. We played a league game against Charlestown. It was tough going back that day but once you're out on the pitch you tend to forget those things and focus on what's on hand.
"The obvious goal was to win the county again and then to see how we would fare against the best in Connacht"
"There are only a few of us involved with Mayo on the team. For the rest of the players on the Knockmore team, the All-Ireland, to a certain extent, didn't mean an awful lot to them. Their goal all year was to play for Knockmore and play well. When we came back, Mayo's loss did not bring them down a peg. I was taken by the drive of the players - the desire to play well and bring success to Knockmore again."
After not getting the chance last year, because of Covid, to compete in a provincial championship, McLoughlin was keen to stress the importance of successfully defending the county title.
"When we won the county in 2020, a lot of the lads were relatively happy we had won that. We didn't overly think about it, but still there were guys in the weeks leading up to Christmas saying it would have been great to have a go at the other sides in Connacht - to see where we would stack up. That was a motivation going into the following year. The obvious goal was to win the county again and then to see how we would fare against the best in Connacht."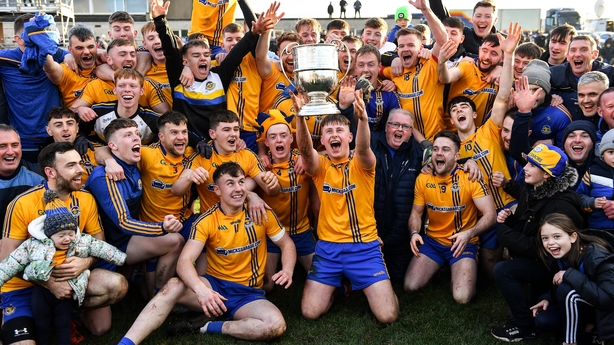 The success in 2020 marked Knockmore's first county title since 1997. There were a few disappointments in the interim, with McLoughlin adding: "I was involved in finals in 2009 and 2016. I was very young in 2009, where we narrowly lost to Charlestown - a team who were on form at the time - their third final in a row and their first win. We were lucky to get to the final in 2016 by winning a few games against the odds. We were beaten by a very formidable Castlebar team. It was just great to get over the line in the last two years.
"It was massive, a huge achievement for us. A few of us are on the older side but it still quite a young team - three of the guys were minor the year before. We knew we had a good team and the start of the year we knew we had a good chance, but we also knew that things had to fall our way; we had to play to our strengths.
"I think this year things haven't been as fluent for whatever reason. This year we have learned to be a bit more dogged, we have grown a small bit. We're not the same team we were in 2020."
On the task facing them against Pádraig Pearses in Ballina, the Westport-based secondary school teacher said: "They are a very formidable team and defeated a good side in Moylough. When you go through their team there are a lot of county and ex-county players involved - the Dalys, the Cartys and Paul Carey - a lot of quality there. We're under no illusion that they are going to bring a serious challenge to us."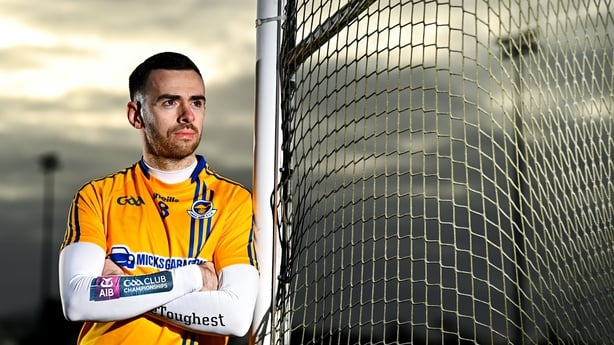 McLoughlin has experienced much throughout his career, and indeed it's fair to say that football has evolved quite a bit since he made his Mayo debut in 2009. It's what players do away from the training pitch that has changed drastically in his view.
"In terms of the amount of pitch time I don't think that has changed over the last couple of years. Nutrition has obviously improved; stregth and conditioning has gone up a level or two. When I got involved with Mayo in 2009 you would notice a few players that really looked after themselves - ticking all the boxes with nutrition and gym.
"They were the minority at the time back then. Everyone was training on the pitch but not everyone was putting in the work behind the scenes. Now, with all county teams, 99% are putting in that work behind the scenes - doing the gym work and the nutrition and the supports behind that have also improved. The hard work that goes into training hasn't changed that much."
He also believes it is somewhat overplayed the strength a player needs to make it as an inter-county player.
"The number one goal in doing gym work in my opinion is to prepare you for game-time - to make sure that you are fit and have injury prevention.
"A lot of the gym work is designed to allow us play at our best. Footballers aren't designed to be power-lifters, to go into a gym and lift crazy amount of weights. The aim is to prepare ourselves for a 70-minute game that mainly involves running.
"The norm for a county footballer is to be physically very strong. But it's horses for courses - it depends where you play and the style you play. A guy around the middle of the pitch needs to be taller and stronger. Gym work is important but not for the reason most people think."