Ballyhale can make history on Sunday by becoming the first club to win three Leinster hurling titles in a row.
If they can get past maiden finalists Clough-Ballacolla of Laois, the further possibility of a potential first ever All-Ireland treble beckons.
But Shamrocks shouldn't be here at all really. Last week, they were a man and three points down against Offaly's St Rynagh's in the provincial semi. Then Young Hurler of the Year Eoin Cody struck a goal deep into the additional minutes and the inevitable happened in extra-time. They had also come from behind in the county decider against O'Loughlin Gaels.
What is it about Ballyhale, and Kilkenny teams in general, that makes them the kings of the comeback?
"Something we'd always mention is to never panic," says former county full-back Joey Holden. "You never know how these games are going to go, you keep going until the final whistle.
"You put your shoulder to the wheel rather than shy away from it. You just say 'We've been here before, we just have to up our work-rate or figure out what we're doing wrong'.
"Did I think we were going to get the goal? No, I didn't think we would. It's just testament that when you see those sort of things, you have to keep going and doing the right things. It will eventually pay off, and luckily enough it did for us.
"We were steeped to get the goal right at the end, very very lucky. In fairness to Richie (Reid) it was a great ball in. The ball just broke and Eoin managed to pull on it and get it into the net.
"Before that I think we all thought we were finished, that we were going home. When something like that happens and it's nearly gone from you, you realise how much you really want it.
"We kicked on then in extra-time but we were just so grateful afterwards to get the victory and to get the chance to go up to Croke Park on Sunday."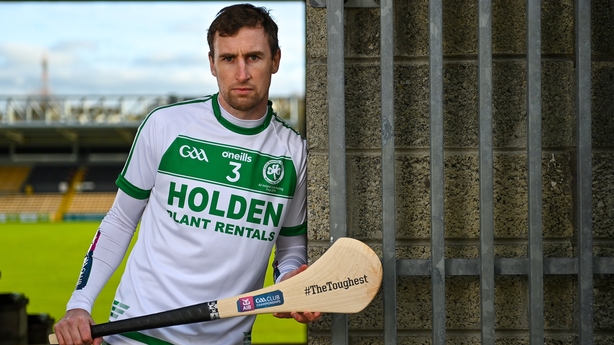 Holden is hopeful that captain Colin Fennelly will have recovered from a shoulder injury in time to start and that Joe Cuddihy can win his appeal against the straight red he was shown against Rynagh's.
He was impressed with what he saw from their upcoming opponents, who had never won a game in Leinster before this season. Ballyhale by contrast, have made 12 provincial finals and won 10 of them.
"I watched most of it (Clough-Ballacolla v Kilmacud Crokes) and the conditions were fierce tough. Most people were talking about their heart and work-rate and absolutely that shone through, but even their skill levels...
"Some of the scores that Picky (Maher) got were outrageous, on the run, so comfortable.
"We're under no illusions that they'll be ready to showcase those skills up in Croke Park and we have to be ready for that challenge. We will need to be a bit sharper. We dropped a lot of balls last weekend.
"It would be nice to win a Leinster final the week before Christmas, whether it's three in a row or one in a row. We don't get bogged down in numbers and history. To prepare for this battle is more important than looking back on what has happened before. That won't dictate the future, what we do on the pitch will."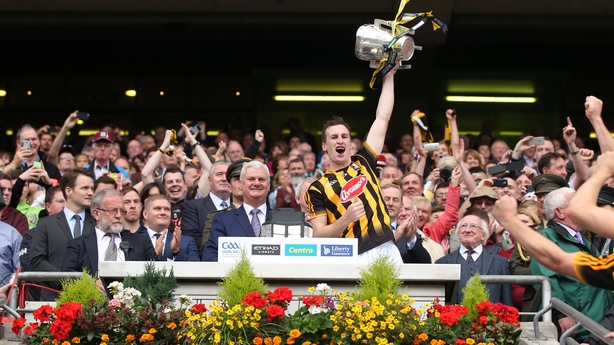 The two-time All-Ireland winner called time on his inter-county career last month.
Though still relatively young at 31, Holden felt he couldn't give the commitment required after failing to play a single minute of the Cats' three championship games this year.
"I just felt it was the right time for me," he said. "In my own mind I was never going to be hurling up until 35, 36.
"I was satisfied with what I had given. I suppose I didn't really start a whole lot last year either so I just felt I wouldn't be giving that 100% commitment. 99% would be no good for me. That 1% is the difference.I think you need it to do the hard slog of pre-season and get ready for a full year.
"I didn't want to be a player that was in there maybe getting frustrated with not playing and being a bad influence then or a bad atmosphere.
"So I felt I was happy enough with what I had done and had other things I'd want to look at in the future and maybe start concentrating on them.
"If you are looking at other things you'd like to do, whether it be travelling or other ventures you'd like to get into, that can take away. You can't do it all. It's a big commitment when you're in there. When you're looking at other things, you can't juggle them all, and something has to give.
"For me, club is number one. I've been lucky enough for my club to develop me and give me the opportunity to come in. I'd to get back there, and help other young players. In Ballyhale, hurling is the number one thing; it's what the community comes together for. That's really important to us all down there."
Holden was the last Kilkenny captain to walk up the steps of the Hogan Stand on All-Ireland final day, back in 2015. That's almost a famine by their standards but he feels the men in black and amber can topple the new kingpins.
"Kilkenny have some great players there, some great talent," he said. "So if they can gel and get their team going, hopefully they'll be very competitive and get back to that All-Ireland glory.
"I know Limerick are the dominant team at the moment but things can change so fast. Everyone is out to get Limerick and everyone can see they're the top dog at the moment so people will be striving just to beat them.
"I'll just be their number one supporter from the sidelines now, shouting them on. Hopefully we can get back to that."