Loughmore-Castleiney manager Frankie McGrath believes that playing his team's Munster club SHC semi-final against Ballygunner under lights contributed to what he called the "error" of red cards for his nephews Noel and John.
Older brother Noel was shown what looked a harsh red in the 23rd minute after an off-the-ball tussle with the Waterford side's Paddy Leavey.
His inter-county team-mate and sibling John was dismissed in bizarre circumstances in the 51st minute, receiving a second yellow for slapping the sliotar from the hand of Barry Coughlan with his hurl, moments after Coughlan had conceded a penalty.
The penalty was also reversed for retaliation, and Ballygunner comfortably saw out the remaining minutes for a 2-11 to 0-12 win.
"Those two guys are absolutely gutted. They're entitled to expect better from the people in charge," Frankie McGrath told RTÉ Sport.
"If anyone wants to track Noel McGrath and John McGrath's disciplinary record, both are playing a long time and to have the two of them fingered out in one of the biggest games of the year…"
"I do have a bit of sympathy for the officials. If the biggest games of the season are going to be played under floodlights then the potential for errors is going to be there.
"For me, we've been the victim of a very incorrect decision that might not have happened in daylight.
"Is it necessary to play those games under lights? Is if for the benefit of the people at home or the players? The people who make those decisions need to do a bit of soul-searching."
The Loughmore squad were playing an incredible 19th weekend in a row after doing the football-hurling double in Tipp.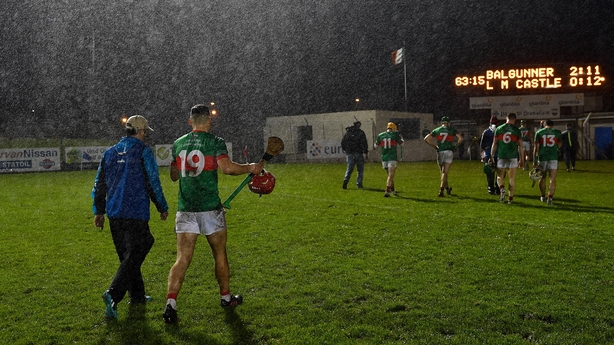 McGrath paid tribute to his players' incredible season but doubts that it will encourage similar dual ambitions elsewhere.
"We're pretty gutted at present. But over the next couple of weeks we'll reflect on the season that we've had and for the most part will be absolutely thrilled," he said.
"We're conscious that we've had a spectacular spell in both hurling and football and in camogie (with Drom & Inch) as well.
"We have an awful lot to be thankful for and we hope we have given people a lot of enjoyment over the last few weeks.
"I'm not so sure if you can use what Loughmore have done this year as a blueprint.
"Switching from one code to the other is a very difficult task. We're just fortunate that we have an incredibly special group of players at the minute but it's not for everyone.
"The first quarter today, because we were playing football last weekend, what opportunity did we have to fine-tune for today? It took us maybe 10 or 15 minutes to find our feet."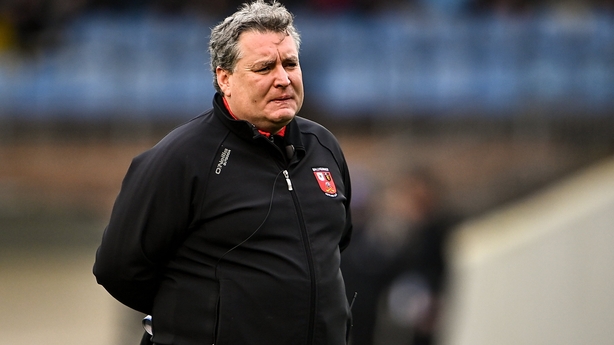 Ballygunner boss Darragh O'Sullivan said his side had had to "dig deep" to get over the line.
"Conditions were horrific," he said. "Driving rain, strong wind right across the field. Real winter hurling stuff.
"We had to really go into the trenches today. We did and that's a testament to the lads.
"When Noel was sent off, we were six or seven up and they brought it back to a point or two. Philip (Mahony) was free but they didn't hit any ball on top of him. They had all the momentum at that stage.
"But the lads stuck to the game plan, they didn't panic when a lot of things were going wrong around them."
O'Sullivan said that the Gunners were content to wait for their Munster final against Kilmallock until 8/9 January rather than playing it the week before Christmas.